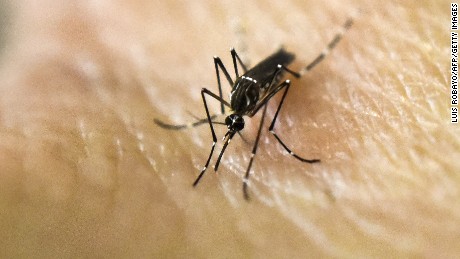 (CNN)Mosquitoes carrying the Zika virus have been identified in Miami Beach, the Florida Department of Agriculture and Consumer Services said Thursday.
It's the first finding of Zika-carrying mosquitoes in the continental United States.
"This is disappointing but not surprising," said Adam Putnam, the Florida commissioner of agriculture.
On August 11
, the CDC warned pregnant women to avoid a 1-square-mile area of Miami Beach after the state confirmed local transmission of the virus there.
On July 29,
Scott announced
that the first local transmission of the virus in the continental United States had occurred in the Wynwood neighborhood, north of downtown Miami.
Aggressive mosquito-control measures were begun, including mosquito spraying in the area.
At the time, CDC Director Dr. Tom Frieden said that finding a Zika-carrying mosquito is like finding a needle in a haystack, and doing so is not necessary to confirm local mosquito transmission.
Tell us your story
We love to hear from our audience. Follow @CNNHealth on Twitter and Facebook for the latest health news and let us know what we're missing.
To date, there have been 49 locally transmitted cases of the virus in Florida, according to the state Department of Health. Forty-two of those have been in Miami-Dade County. Florida is the only state in the continental United States where local transmission has occurred.
Read more: www.cnn.com