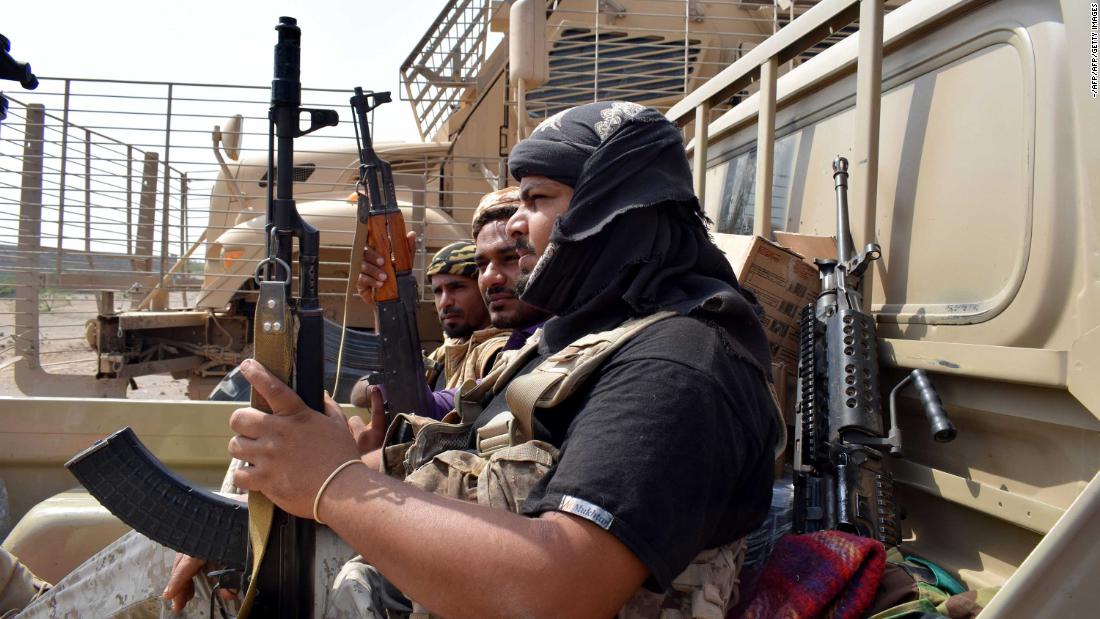 (CNN)Violence in Yemen's key port city of Hodeidah is the worst seen in months, the United Nations humanitarian coordinator has warned, putting more civilian lives at risk in the war-torn country.
"The uptick in violence is some of the fiercest fighting we've seen in months and months," UN humanitarian coordinator in Yemen Lise Grande told CNN.
Humanitarian workers fear that more than 100 civilian deaths could have occurred in the past week alone in Hodeidah, CNN has learned.
The UN children's agency, Unicef, warned that intense fighting in Hodeidah was putting children in the city's hospital in grave danger.
The lives of 59 children are at risk, it said, including 25 who are in the intensive care unit at the city's al-Thawra hospital.
Hodeidah and the neighboring governates account for 40% of the 400,000 children in the country who suffer from severe acute malnutrition, UNICEF said. "Some of the sickest are taken to the hospital for urgent care," it added.
Meanwhile, up to 80% of Yemen's humanitarian supplies, fuel and commercial goods are delivered through Hodeidah's port, around which fighting has reportedly intensified, the agency said.
"The toll in lives could be catastrophic if the port is damaged, destroyed or blocked," it warned.
The three-year conflict between the US-backed, Saudi-led coalition and the Iranian-aligned Houthis has devastated Yemen and reportedly killed at least 10,000 people.
UN experts from the
World Food Programme
say that the coalition's bombing of civilians are potential war crimes and that its partial blockade of the country has put 12 million men, women and children at risk of starvation in what could become the worst famine in 100 years.
US President Donald Trump's administration
has been criticized by activists
and some members of Congress for its support for the Saudi-led coalition fighting the Houthis in Yemen, and for the administration's recent finding that the coalition was doing enough to avoid civilian casualties.
The United States is now working to capitalize on what it regards as new leverage with Saudi Arabia, following a global scandal over the killing of Saudi journalist Jamal Khashoggi, to end the brutal civil war in Yemen, multiple US officials told CNN last week.
Read more: www.cnn.com