When novelist and former mental health nurse Nathan Filer met a patient who wouldnt take his pills, it started him on a journey into the complex and contradictory world of schizophrenia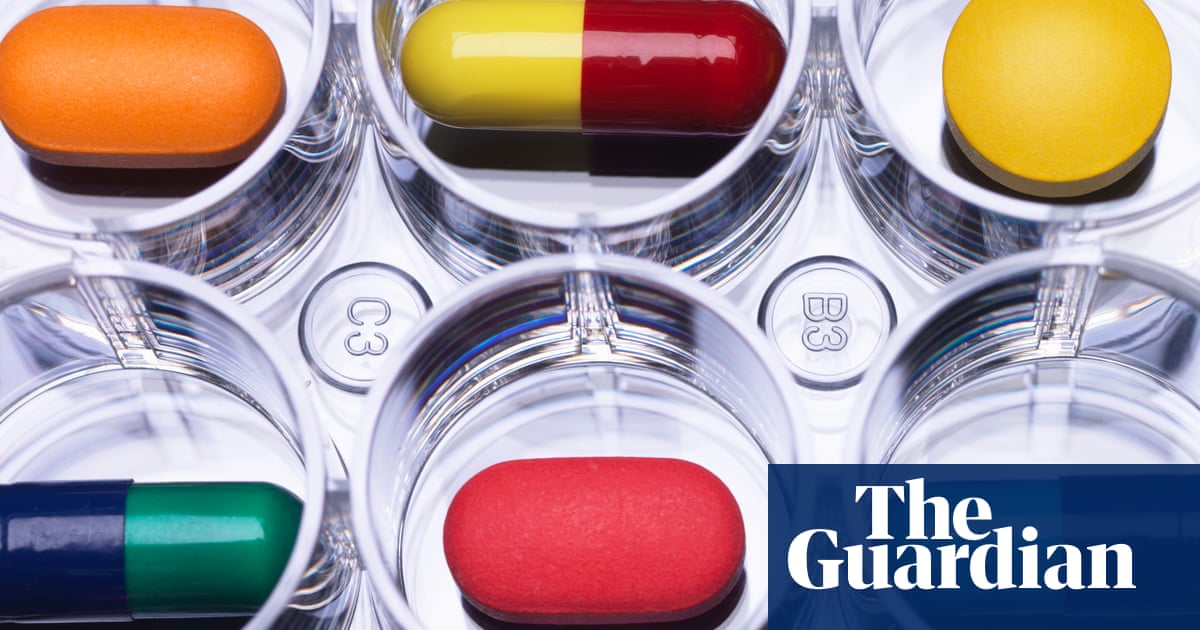 I remember the first time I forcibly medicated a person against his will. It was 13 years ago, not long after I'd qualified as a mental health nurse, and I had started my career working on a psychiatric ward providing assessment and treatment for adults in acute phases of serious mental illness.
There was a patient (or service user or client or son or brother or friend, depending on who you ask) whom I'll call Amit. Amit had been refusing any medication for nearly three weeks and with good reason. The medicine we were offering him contained a poison. It had been prescribed by a doctor who wished to harm him. In fact, this doctor – a consultant psychiatrist – had been struck off the medical register for his abuse of Amit during previous admissions and so was now working illegally on the ward. Many of the nursing staff knew this, and were in on it.
During morning medication round, Amit stood in the doorway of the ward clinic, watching me closely. He watched the movement of my hands over the drugs trolley as I secretly replaced his regular tablets with harmful ones.
He was wearing the same clothes that he'd slept in and a pair of old trainers, one with a huge split down the side. Amit knew the water supply to his room was deliberately contaminated and so hadn't washed since he was admitted. I would try to talk to him about that again later – to find the right words – but for now, at least, the medication was the priority.
I double-checked the dose on his chart, put two tablets into a clear plastic pot and held it out for him to take. He stared at it. We both did. I tried some words of reassurance. "I know you're finding it hard to trust us at the moment, Amit. I do understand that. We think that's all a part of you being unwell again." He knew I was lying. "I'll take them in my room," he said. I knew he was lying. "You know it doesn't work that way. I'm sorry, but I need to see you take them."
He cautiously reached out and took the pot from me. He prodded at the tablets inside. His fingers were stained dark yellow from tobacco. "Nah. You're all right," he said at last, placing the pot on top of the drugs trolley and backing out of the clinic, watching me the whole time. As he disappeared down the long corridor towards his bedroom, I wrote an "R" for "refused" on his medication chart. Of course he refused. Why wouldn't he refuse? If I were in his position, I know I would.
But I don't know if I would refuse with the same dignity he showed when later that afternoon the C&R team entered his bedroom.
C&R. Control and restraint. The legal (if controversial) techniques that mental health nurses are trained in to render a person unable to fight back. In subsequent years, this training would be rebranded as "prevention and management of violence and aggression", which is reasonable if a person is smashing up the ward or threatening to hurt someone; but at times like this, for my money, the first description felt more honest.
It had been decided in a team meeting that this was the last day Amit could refuse oral medication before we would use an injectable form. In the parlance of psychiatry: his mental state was deteriorating daily; he was well known to mental health services; and this was a typical presentation and pattern of his illness. If we could get him back on a stable dose of medication he'd likely respond well.
Amit was sitting on his bed, smoking and tuning through the static on a portable radio. He was talking to somebody that none of us could see. He looked up. There were five of us.
"Do I have to beg you?" he asked.
A colleague of mine explained his options, such as they were. But that's the bit that stayed with me. Do I have to beg you? It's why I struggled to keep my hands from shaking as he was eventually held down on his bed and I administered the injection. He didn't put up a fight. We weren't preventing and managing violence and aggression. From Amit's perspective, I don't doubt we were perpetrating it. In that moment, however good my intentions, I was knowingly participating in his suffering.
It was around this time that I began to try to write a novel. (There's a nice Peter Cook quote that pretty much sums up my experience of this: "I met a man at a party. He said, 'I'm writing a novel.' I said, 'Oh really? Neither am I.'") I was living in a small flat in inner-city Bristol, and between shifts on the ward I would sit for long hours at my desk, imagining the life of a young man who was suffering from the symptoms of a strange and commonly misunderstood illness (or disease or condition or trauma or phenomenon or curse or gift, depending on who you ask), and also the lives of this man's family and friends. For me, understanding what this character was going through was an imaginative exercise. Or put another way: an act of empathy.
This is something that writing a novel and mental healthcare have in common. To do each of them well requires bucketloads of empathy; of striving to understand the feelings of other people. Of course, as an author of fiction I was also responsible for creating the very problems that I then had to empathise with. Though, thinking about Amit, I probably did that as a nurse quite often too.
I decided not to diagnose the character in my novel, but if I had, I'd have probably landed on "schizophrenia". What a word, huh? It's derived from the Greek skhizein, "to split", and phren, "mind". Small wonder then that the perception of a divided person with two or more distinct personalities has endured so immutably in the public imagination. It's utter nonsense though.
Read more: www.theguardian.com