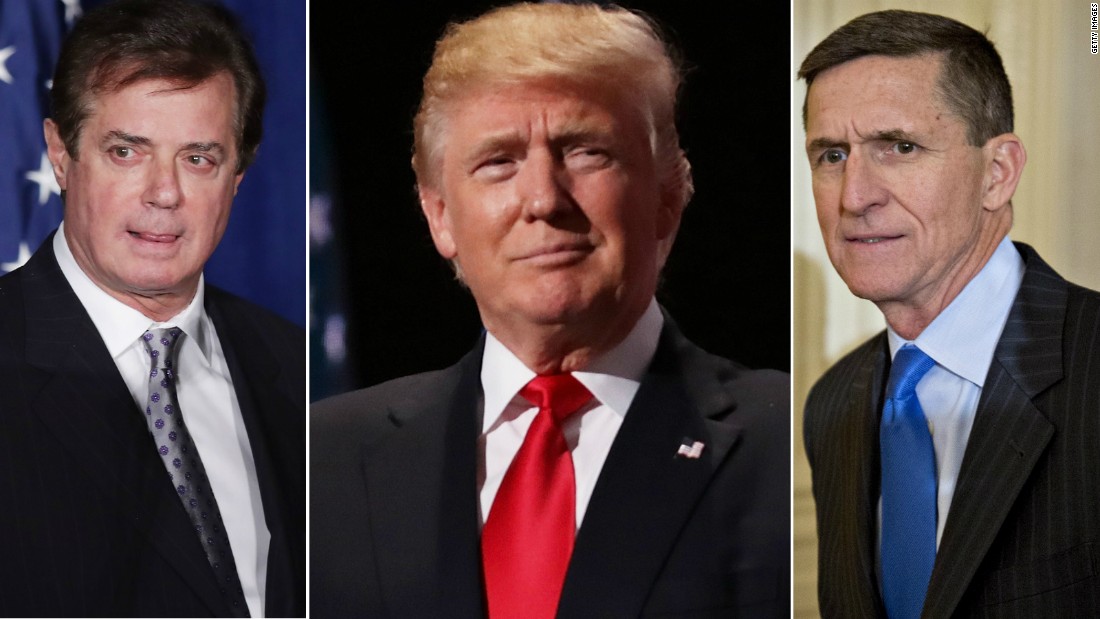 (CNN)President Donald Trump has repeatedly and publicly attacked special counsel Robert Mueller's investigation as a "witch hunt," trying to undermine its credibility in the court of public opinion.
The
New York Times
and
Washington Post
report that Trump's now-former lawyer John Dowd talked to the lawyers of former Trump campaign chairman Paul Manafort and former National Security Adviser Michael Flynn about the potential for presidential pardons. It's the latest example of an action that has more than a whiff of obstruction of justice. The addition of a new idea — that he or his legal team could consider pardoning people either indicted by Mueller (like Manafort) or who are supposed to, as part of a plea deal, be cooperating with him (like Flynn) take the whole conversation to a new level.
Dowd, for the record, denies any such talks about pardons took place.
But even the suggestion of a possible pardon, to wipe their slate clean could essentially neuter Mueller's ability to apply pressure.
Previous items about possible obstruction have focused on pressure the President has applied — on James Comey, Jeff Sessions and others — and firings he's made or threatened — of Comey or Mueller.
A pardon of someone either cooperating with Mueller or under indictment is a very special case since only the President has that power for federal crimes.
But Arpaio was already convicted. Manafort is under indictment and it sure seems like Mueller would love for him to cooperate. Flynn has pleaded guilty and agreed to cooperate with Mueller.
Political pardons are nothing new.
Equally icky was Gerald Ford's pardon of Richard Nixon after he resigned. Ford literally pardoned the guy who made him President one month earlier. Ford said he did it to avoid further polarizing the country.
At other times, Presidents have commuted sentences for controversial figures rather than pardon them. President George W. Bush didn't pardon Vice President Dick Cheney's top aide Scooter Libby, but he did commute his sentence after Libby was convicted of lying in the investigation into who leaked then-CIA agent Valerie Plame's name to the media.
President Barack Obama commuted Chelsea Manning's sentence. But in both of those cases, arguably, justice had run its course (except for the punishment phase).
Mueller does not seem to be winding down his efforts. One of the main tools he has is to enter into plea agreements with people like Flynn. Mueller has already obtained guilty please from five people. Flynn, former Trump campaign adviser George Papadopoulos, former campaign official Rick Gates, Richard Pinedo (for selling dummy bank accounts to Russians), and the Dutch lawyer Alex van der Zwaan (for lying about discussions with Gates).
It's not clear if Mueller will ultimately turn his sights on the idea of obstruction.
Read more: www.cnn.com