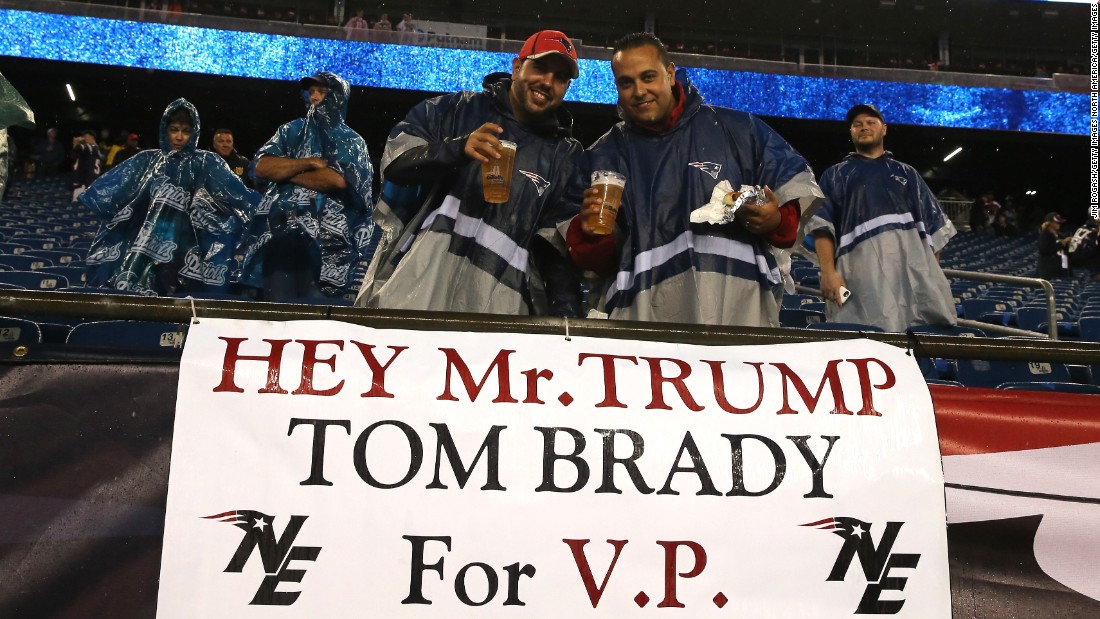 (CNN)A couple of weeks before Super Bowl XLII in 2008, when Barack Obama was running for president, I was on assignment for ESPN in Milan, covering Men's Fashion Week. With me were two professional athletes — former NFL superstar Terrell Owens and an NBA rookie, Al Horford — both fashionistas in their own right. I'd chosen the guys to be my fashion correspondents.
So, good news. If you're a fan who likes to keep real life from interrupting your football, rest easy. This year, there'll be no Black Panther salutes at halftime like we saw last year in
Beyonce's spectacular halftime show
. No,
Meryl Streep-like
shaming of President Trump.
Lady Gaga, who's attention-grabbing antics have worn thin along with her music, needs this performance to propel back into the headlines. She'll play by the NFL rules.
And Patriots Quarterback Tom Brady, who
sported a "Make America Great Again" hat
back when candidate Trump was bashing Mexicans, he
will not talk politics
. Hat or no hat, Brady will never say he supports President Trump. That would mean actually engaging on issues of social justice, women's rights, immigration a road he's never taken. He'll keep it simple.
"Donald is a good friend of mine. I have known him for a long time. I support all my friends. That is what I have to say. He's a good friend of mine. He's always been so supportive of me," Brady said in October 2016.
The NFL is back to business as usual. What a shame.
Read more: www.cnn.com