The long read: Its time to end a system that excludes the less privileged from the arts, media and politics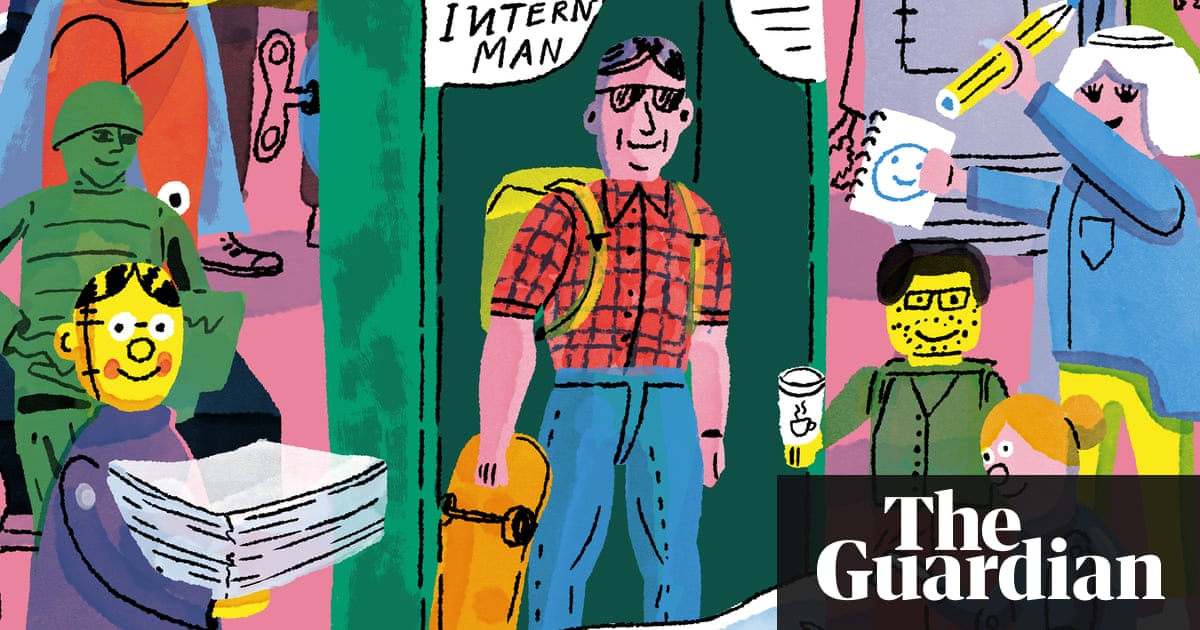 The first time I encountered a digital toilet seat was at the central London headquarters of Monocle, the self-consciously chic monthly magazine and 24-hour digital radio station for those who enjoy their geopolitics served with a side of artisanal Swiss sunglasses. The futuristic commode offered a spa function and heated up automatically on contact, which was odd; a warm toilet seat feels as if the previous occupant is still lurking. The effect was heightened because, as the intern on the morning shift, I got in at 5.30am, and besides a security guard doing the rounds and a studio manager on a different floor, I was entirely on my own.
My job was to help Monocle 24 prepare for its 7am radio show. Throughout each shift, I wrote detailed research briefings for producers on topics as varied as North Korea, Jean-Michel Basquiat and Finnish literary stars; ferried mail across three floors; fact-checked senior journalists' raw copy, and transcribed interviews. On any given day, I might greet former diplomats, columnists, artists, designers and the guy who wrote the song Wichita Lineman and usher them into the studio to be interviewed on air. Occasionally, interns would also be called upon to double as human FedEx boxes; one was flown to Milan to hand-deliver a selection of books and magazines to Tyler "I wouldn't be caught dead wearing purple" Brûlé, Monocle's jet-setting founder and editor-in-chief, who was visiting the city for fashion week. It was a canny shipping method: for every nine-hour shift, Monocle interns are paid £30.
Sure, £30 a day works out at around the same hourly rate as an illegally exploited UK garment factory worker, but when I was accepted last year, I was thrilled. As one of five interns on a two-month editorial post, I had elbowed out dozens of other young hopefuls to take my ergonomic seat at Monocle's blond-wood workbenches. I couldn't wait to join the multilingual staff, who – almost without exception – donned statement spectacles and box-fresh trainers teamed with rolled-up jeans.
During my interview, the managing editor made it clear that while I would be encouraged to pitch and write articles, anything published during the internship would be unpaid. I would, however, get to know the section editors, so after the internship I would be able to pitch at a rate of 80p per word – unheard of for a young freelance writer. I was told that several of the top section editors started as interns.
On my first day, I inhaled the contents of Monocle's intern handbook, an 18-page document that every intern – roughly 30 each year – is given when they start. It covered everything from what to wear ("Important people are often touring our offices and it is necessary for everyone to look put-together and professional"), to where to eat (never at your desk), to where to hang your coat (in the cupboard – Tyler believes "in a tidy ship. No jackets on the backs of chairs").
"Monocle's interns are given a lot of responsibility, and there will often be several demands on your time at once," the handbook counselled. "Don't panic! Ask which task is the most urgent and focus on that one first … " In practice, this meant that, from day one, you are up and running – often literally. Shuttling between floors carting a heavy mailbag, clearing up the studios, straightening display books, manning reception. You could be in the middle of transcribing a two-hour interview or research briefing for a senior editor, then be asked to take a 20-person coffee order for a delegation of advertisers from Turkish Airlines. Sometimes I ended up finishing a transcription on my lunch break or on the bus home, or asking another intern for help.
If a staff member needs an intern to do something, they send an email asking "all interns" to pick up the task. It's then a race to be the first of the five to answer. We all wanted to be first, because being first meant being noticed. And this meant having a chance of being thought of as special enough to eventually make it as a full-time Monocle employee.
Monocle is special. While every other newspaper and magazine seems to be having fire sales, handing out P45s, going online-only or resorting to clickbait, Monocle does the opposite. It is well-known for standing firm in its commitment to print. And, confounding many naysayers, it is profitable, with a value in 2017 of $47m (£33m). It is not uncommon for Brûlé to extol his company's bottom line: "[Print is] the cash cow … I would say we are one of the strong performers of the UK newsstand."
It is not hard to see why scores of hopeful writers, critics, podcasters, commentators and "influencers" cram Monocle's inbox with CVs, and don't hesitate when offered the chance to take up an internship for a daily wage that amounts to little more than a cinema ticket, a pint and a packet of fags.
Halfway through my internship, I landed my first front-page piece for Monocle's Summer Weekly newspaper. It was a personal coup, but after 20 hours of research and writing – done in my own time – the thrill of a byline paled against the glaring fact that I was not being paid for the story. The privilege of working for almost nothing no longer seemed like a viable way to get ahead. A few months later, I would start proceedings against Monocle for unpaid wages.
---
If you have an MP, watch films, read magazines, wear clothes or enjoy anything vaguely cultural, chances are you have enjoyed the fruits of an unpaid intern's labour. Britain is addicted to internships. The most recent figures suggest there are at least 70,000 interns, around a third of whom are unpaid. Most work in politics, journalism, fashion and other creative fields. Eight-hour working days, paid at the £7.05 minimum wage, for 23,000-odd graduate-age interns, comes to more than £1.3m a day. Unpaid interns – or those, like me, paid well below the minimum wage, often on an "expenses only" basis – present a tidy saving for British industry.
Since the financial crash, the number of internships in the UK has exploded, according to the Institute for Public Policy Research (IPPR). As the economy stumbled around 2007, free labour became an attractive way to cut budgets while keeping the coffee percolating, the mail circulating and the website copy uploading. At the same time, culturally elite industries were flooded with young talent, who had little option but to work for free: although more and more people have been going to university in the past decade or more, the contraction in the economy meant that there were fewer and fewer jobs for them to take up once they graduated. IPPR calls these out-of-college, out-of-work graduates "the inbetweeners".
At the beginning, most internships only lasted "about two weeks", I was told by Tanya De Grunwald of Graduate Fog, a website dedicated to the fair treatment of graduates. But by 2010, internships were thoroughly entrenched in the creative industries, politics and the media, and De Grunwald started hearing about "eternal interns" who were working for a year for no money. That same year, Luciana Berger, the Labour MP for Liverpool Wavertree, found that 467 unpaid interns were working in 34 organisations funded by the Department for Culture, Media and Sport.
Even as the state of the economy began to improve, companies found they couldn't shake their reliance on free labour; it was too easy to skimp by relying on a steady stream of unpaid drudges. A phrasebook of euphemisms for such work soon appeared in job ads: "placements", "work shadowing opportunities" and "voluntary positions".
Today, firms have access to even sometimes highly skilled workers for low or no pay, while insecure positions and interns have come to replace a whole strata of entry-level paid jobs. The National Union of Journalists reports that 82% of new entrants into journalism undertake internships, which average at seven weeks, and nearly all of these – 92% – are unpaid.
Read more: www.theguardian.com