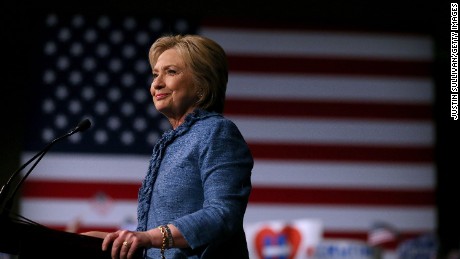 (CNN)Before I got out of bed this morning, my wife asked: "Why do they hate Hillary Clinton so much?"
Although I voted in the primary for Bernie Sanders, my senator from Vermont, I don't dislike Clinton in the least. Quite the opposite. I will happily vote for her in November.
Make no doubt about it: Clinton remains a liberal Democrat. She and Sanders actually voted "the same way 93% of the time in the two years they shared in the Senate," according to an analysis done by The New York Times. She is, plainly, more centrist than Sanders on most issues — but the differences between them are hardly vast.
The main reason that Republicans, in particular, hate Clinton is that she will probably beat Trump or Cruz or anyone thrown up by the GOP in the general election.
The abuse of Hillary Clinton must stop. She's not perfect. But she's smart, experienced and compassionate, and she will step into the Oval Office better prepared to take on an exacting job in difficult times than almost anyone in recent memory.
Join us on Facebook.com/CNNOpinion.
Read CNNOpinion's Flipboard magazine.
Read more: www.cnn.com