MeKs opposition to Tehran means this former enemy of US now has backing of those bent on regime change in Iran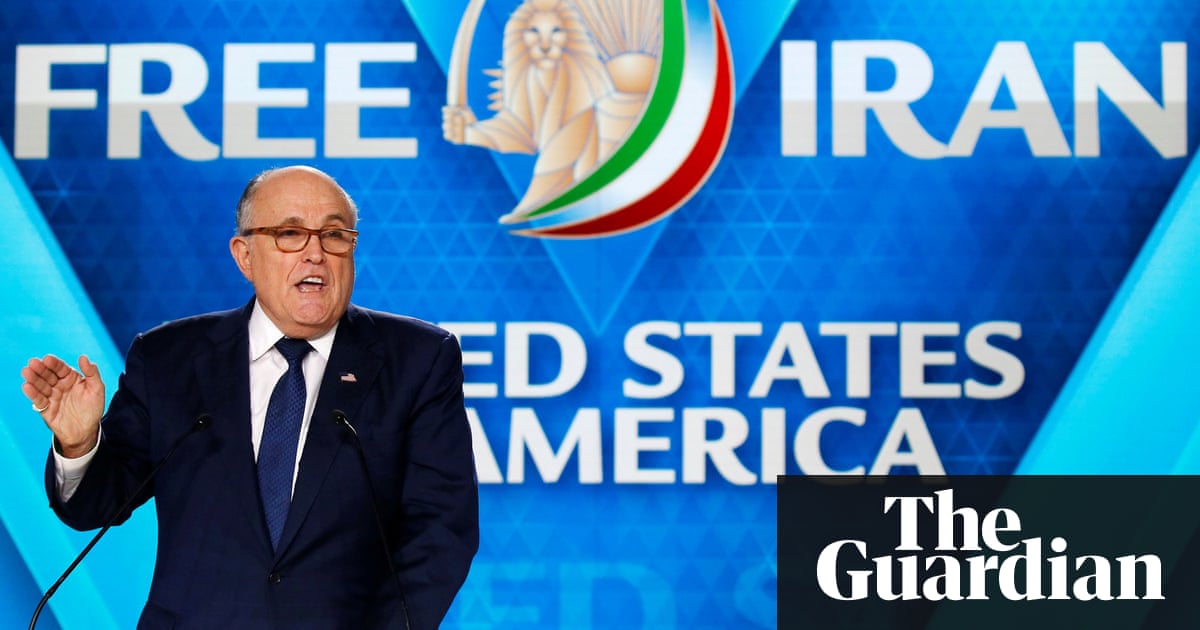 The Mujahedin-e-Khalq (MeK), the extreme Iranian opposition group who was the target of a foiled bombing attack in France, was once a sworn enemy of the United States. The cult-like Iranian group was responsible for the killing of six Americans in Iran in the 1970s; in 1979 it enthusiastically cheered the seizure of the US embassy in Tehran, when angry students held 52 American diplomats hostage for a period of 444 days.
Its opposition to Tehran's current rulers, however, has earned the group powerful allies in the west, particularly among Americans bent on regime change.
Rudy Giuliani, Donald Trump's personal lawyer, addressed an MeK rally in Paris on Saturday, calling for regime change in Tehran. On Monday, Belgian authorities said four people, including a diplomat at the Iranian embassy in the Austrian capital Vienna, have been arrested after being accused of preparing a bomb attack in France targeted at the MeK rally.
Many in the crowd of about 4,000 that Giuliani was addressing were eastern Europeans bussed in to attend the event in return for a weekend trip to Paris. He is among a series of high-profile US politicians, including John McCain and John Bolton, who have met the MeK's leader Maryam Rajavi or spoken at its rallies.
It was only in 2012 that the US delisted it as a terrorist group. But the arrival of John Bolton, the MeK's most powerful advocate, as US national security adviser has given the group unprecedented proximity to the White House and a new lease of political life.
"There is a viable opposition to the rule of the ayatollahs, and that opposition is centred in this room today," Bolton said at an MeK rally in Paris last year. "The behaviour and objectives of the regime are not going to change, and therefore the only solution is to change the regime itself."
Bolton's ascent to the White House has reinvigorated the group, analysts say, raising questions about the dangers of having in the earshot of the US president a group that some experts say uses human rights concerns to bury its murky past and portray itself as a democratic and popular alternative to the Islamic Republic.
Read more: www.theguardian.com