Federal funding to combat man-made global warming, scrub pollution, research energy and the Earths climate disappeared in a budget outline that the White House put forward on Thursday.
The budget proposed steep and sweeping cuts across the executive branch. But theEnvironmental Protection Agencysuffered the biggest blow, losing 31 percent of its funding. The agency is seen as the spear tip of the administrative state PresidentDonald Trump vowed to dismantle.
It eliminates funding for regional cleanup efforts in the Great Lakes, the Long Island Sound and Chesapeake Bay, for example, and defunds the Clean Power Plan, the federal governments only major effort to reduce carbon emissions from the utility sector. Trump is expected to sign an executive order further weakening the Clean Power Plan as early as this week. The order will reportedly instruct the EPA to begin rewriting the plan, which would have reduced the greenhouse gas emissions from the utility sector the biggest industry emitter in the U.S. by 30 percent below 2005 levels by 2030.
The move essentially kneecaps U.S. participation Paris Agreement on climate change that 195 countries signed.
The budget dramatically shrinks the State Department. It eliminates spending on the U.S. Agency for International Developments Global Climate Change Initiative and ceases payments to theUnited Nations climate change programs, such as the Green Climate Fund a critical tool for getting poorer countries to reduce their carbon footprint.
At the EPA alone, the budget axes funding for Energy Star, the popular, voluntary program that boosts energy efficiency in appliances, electronics and buildings. It also ends grants for ozone pollution cleanup and infrastructure assistance to Alaska Native villages and people on the Mexican border, along with international climate programs, climate change research and partnership initiatives. It reins in spending on the toxic waste cleanup Superfund, lowballing the account by $330 million.
In all, the proposed budget terminates more than 50 EPA programs. The cuts go further than the 25 percent reduction originally proposed in a draft of the budget earlier this month. Administrator Scott Pruitt an opponent of the agencys core mission who previously sued the EPA 13 times to block environmental regulations failed to persuade Trump to leave the budget at $7 billion, according to The New York Times. Instead, the president axed more.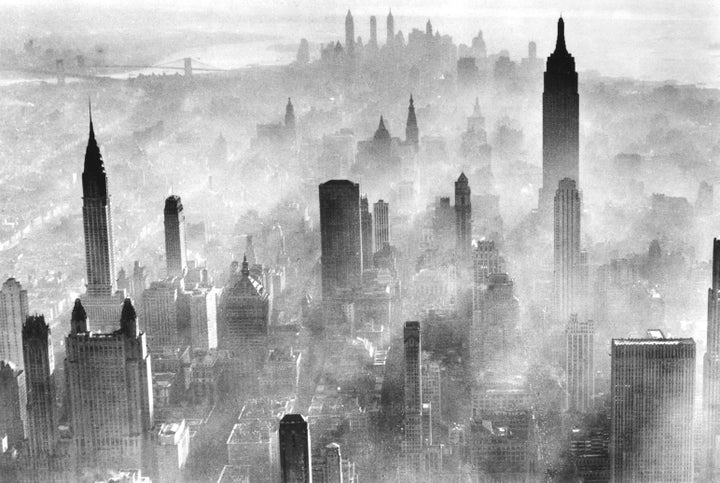 The budget proposes adding $4 million to the State Revolving Funds programs that provide low-interest loans for investments in water and sanitation infrastructure, increasing it to $2.3 billion. It also leaves in place $20 million for rebuilding water infrastructure an issue that reached crisis pitch with the lead poisoning in Flint, Michigan, last year.
This is not a philosophical debate about regulations or deconstructing government, but about our health, our safety and the world were going to leave to our children, said Ken Cook, president of the nonprofit Environmental Working Group, in a statement. We remind the president once again that no one voted for more children to suffer from asthma, for more people to drink water with cancer-causing chemicals, or for all of us to be exposed to harmful industrial compounds in our everyday consumer products.
Trump pledged to boost the U.S. economy by shredding environmental rules he blames for holding back businesses. He stacked his Cabinet with fossil fuel allies and climate science deniers, including Pruitt, whoignited a firestorm when he said on national TVthat he doesnt believe carbon dioxide emissions cause global warming. Already, the Trump administration has lifted regulations to protect streams and waterways from toxic pollution andscrapped a rule requiring oil and gas drillers to report methane leaks. But the budget proposal marks the first time he has put vague, sometimes contradictory campaign promises into clear, black-and-white spending priorities.
The Department of Energys climate and renewables research took crippling hits. Trump proposed eliminating the Advanced Research Projects Agency-Energy, known as ARPA-E, a critical program responsible for major breakthroughs in energy research, and the Advanced Technology Vehicle Manufacturing Program. [T]he private sector is better positioned to finance disruptive energy research and development and to commercialize innovative technologies, the budget reads.
The departments Office of Sciences, a key funder of research, loses $900 million and must abide by new directives to limit research into energy efficiency, renewables, nuclear energy, electrical grid technology and fossil fuels to early-stage applied energy research and development activities where the Federal role is stronger.
The budget does, however, provide $6.5 billion to clean up radioactive waste from energy research and nuclear weapons production money thats also earmarked for modernizing aging nuclear facilities.
The National Oceanic and Atmospheric Administration, a division of the Department of Commerce, suffered major blows. The budget leaves environmental satellite programs in place only to help with weather forecasting and cuts back the use of satellites to monitor polar icecap melt. It appears to maintain funding to the National Weather Service, which Trump tweeted support for during a blizzard this week. However, it zeroes out over $250 million in targeted grants for coastal and marine management, research and education though the Sea Grant, which funds conservation efforts in the Great Lakes and on the coasts.
The Trump administrations proposed budget would cripple the science and technology enterprise through short-sighted cuts to discovery science programs and critical mission agencies alike, former New Jersey Congressman Rush Holt, now chief executive of the American Association for the Advancement of Science, said in a statement. The administrations cuts threaten our nations ability to advance cures for disease, maintain our technological leadership, ensure a more prosperous energy future, and train the next generation of scientists and innovators to address the complex challenges we face today and in the future.
The Department of the Interior which oversees500 million acres of land or 20 percent of the U.S. landmass saw 12 percent of its budget evaporate, reducing it to $11.6 billion. That includes money to restore abandoned mining lands and some National Wildlife Refuge fund payments to local governments. The office that buys public lands would lose $120 million. Funding for National Historic Sites would be wiped out. Its unclear whether that would affect National Historic Parks, such as the those located in Harpers Ferry, West Virginia, and at inventor Thomas Edisons old home in New Jersey.
At the National Aeronautics and Space Administration, funding for robotic satellites, education and Earth science programs shrank as the White House seeks a focused, balanced approach that supports the priorities of the science and applications communities.
The Trump budget deliberately eviscerates enforcement of our environmental laws which would let many law-breakers operate with little fear of prosecution and dismantles programs that support our most vulnerable communities from environmental hazards, said Trip Van Noppen, president of the environmental nonprofit Earthjustice, in a statement. We call on members of Congress to stand up for the communities they represent and vigorously oppose this irresponsible plan.
This article has been updated with more details and reactions to the budget plan.
Read more: www.huffingtonpost.com