The ignored pollutant can cause depression, stress, diabetes and heart attacks. What are cities doing to curb excess noise?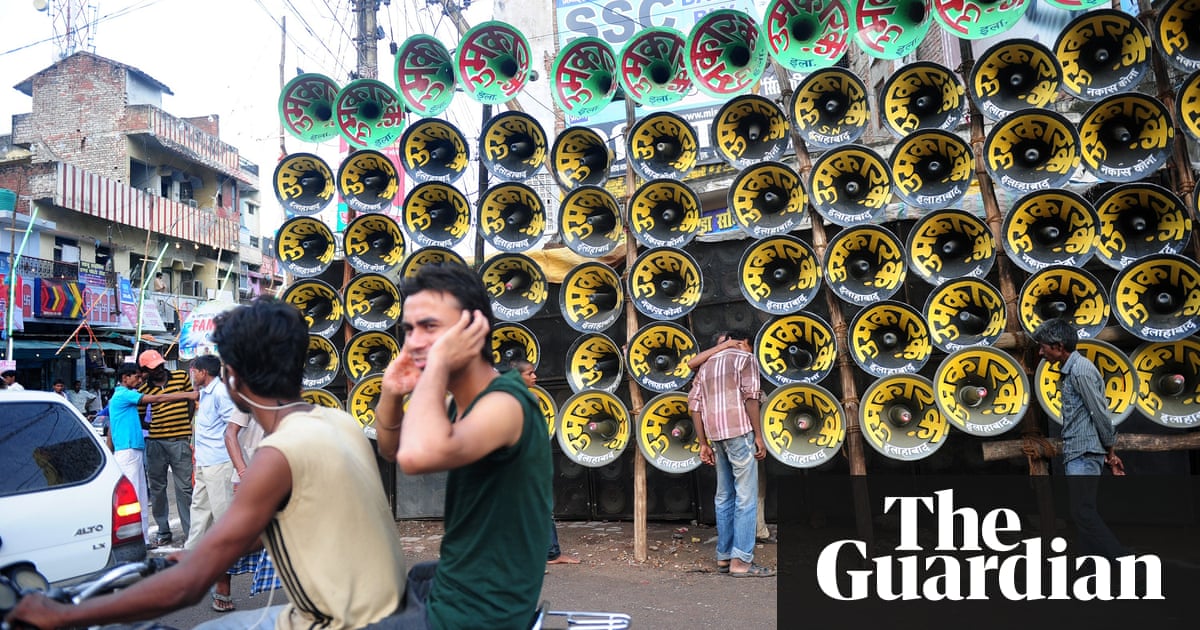 The constant roar of traffic, incessant construction noise, piercing sirens, honking horns, shrieking loudspeakers – noise in cities is clearly a nuisance.
But it's also a danger. The World Health Organisation (WHO) has described noise pollution as an underestimated threat that can cause hearing loss, cardiovascular problems, cognitive impairment, stress and depression. Some experts go further: they believe exposure to environmental noise could be slowly killing us.
"Noise pollution causes hypertension, diabetes, obesity, heart attacks, strokes and death," says Dr Daniel Fink, chairman of the Quiet Coalition, a community of health and legal professionals concerned with the adverse impacts of environmental noise.
Noise pollution is often cited as one of the main factors in the reduced quality of life in large, 24-hour cities like New York (where more than 200,000 noise complaints were recorded in 2016). It causes stress, which has its own adverse effects on health.
While the impact of noise on mental health has not been studied extensively, research has shown that "strong noise annoyance is associated with a twofold higher prevalence of depression and anxiety in the general population".
A recent study by experts at the American College of Cardiology linked noise pollution to increased cardiovascular problems (high blood pressure, heart attacks, stroke, coronary heart disease) through the body's stress mediated response – resulting in the release of the stress hormone cortisol, which in turn damages blood vessels.
At a conference on noise organised by the European commission in April 2017, noise was regarded as "the silent killer", with potentially severe consequences for our physical and mental health. And yet its impacts remain unreported and underestimated.
Worst offenders
Dr Eoin King, assistant professor of acoustics and author of the book Environmental Noise Pollution, calls noise the ignored pollutant. "Environmental noise still continues to be poorly understood by practitioners, policymakers and the general public," he says.
Most worrying, says King, is the impact on children. "Studies considering the effect that noise may have on children have found that tasks such as reading, attention span, problem-solving and memory appear to be most affected by exposure to noise."
The issue is compounded by debate over how much noise it is safe to be exposed to. In its Make Listening Safe guide, WHO states that 85 decibels is considered the highest safe exposure level, up to a maximum of eight hours. However, others – Fink among them – argue this is still too loud.
A car measures 70 decibels, a jackhammer 100, and a plane taking off 120, according to the WHO. "Though there is no set threshold to establish risk, we do know that anything above 60 decibels can increase risk for heart disease," Dr Thomas Münzel, from the Mainz University Medical Centre, has said.
A recent report by the BBC found that parts of the London Underground were "loud enough to damage people's hearing", with noise levels greater than 105 decibels on many lines. The report stated that some were "so loud they would require hearing protection if they were workplaces".
Read more: www.theguardian.com