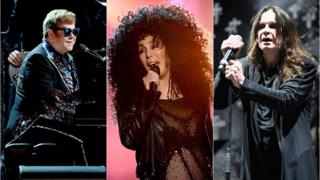 "I've made a decision tonight that this is going to be the last show," said Elton John, announcing his retirement from touring. That wasn't him announcing his farewell tour a couple of weeks ago – that was in 1977.
Farewell doesn't always mean goodbye, as fans who have been to "farewell" gigs by rock and pop legends over the years, only to see their idols later hit the road again, will attest.
So what should we make of the string of farewell announcements that have been made in the past couple of weeks – Sir Elton, Paul Simon, Ozzy Osbourne, Neil Diamond, Slayer, Lynyrd Skynyrd?
This time it does feel different. The above are advancing in years at what now seems like an indecent rate, leaving them with less time and energy to change their minds again.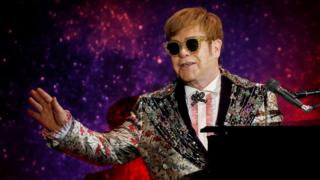 Sir Elton's Farewell Yellow Brick Road Tour will last into 2021, taking him to his 74th birthday. He had a health scare last year.
Paul Simon is 76 and said the death of his guitarist Vincent N'Guini in December was a "contributing factor" in his decision. Ozzy is 69 and has put his body through years of abuse.
Sir Elton, Simon and Ozzy have all said they may continue to play live with one-off shows or single-location residencies after their "final" tours.
Neil Diamond is 77, and his announcement was not of a farewell tour, but of immediate retirement after being diagnosed with Parkinson's disease.
After years when we took for granted that there would always be a next time, even if the star insisted that wasn't the case, it does feel like we should see the legends of popular culture while we have the chance.
Farewell tours that weren't farewell tours
Sir Elton John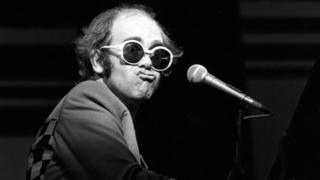 He was back on the road barely a year after that 1977 announcement at Wembley, and has played at least 75 concerts per year for each of the last 20 years.
A cynic (not me) might also suggest announcing a farewell tour is financially canny. When he played the PPL Centre in Allentown, Pennsylvania, in 2016, the top ticket price was $154. If you want to see him one last time at the same venue this September, you'll pay up to $224.50.
Ozzy Osbourne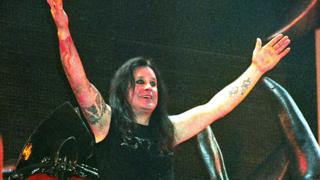 The Black Sabbath frontman embarked on the No More Tours Tour in 1992 – followed by the Retirement Sucks Tour in 1995.
"I got very antsy," he said of the the three-year break. "I had this habit of going to the refrigerator, opening the door, looking at all the stuff inside and closing it, like, dozens of times a day."
The Who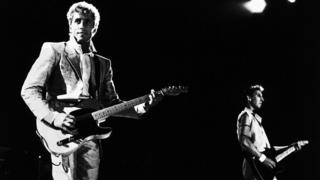 The rock behemoths decided to call it a day in 1982. When they announced their next tour seven years later, guitarist Pete Townshend was still reluctant to admit the Who had got back together.
"We did our farewell tour," he told the 1989 press conference, straight-faced – to the amusement of the assembled press. "We said goodbye." They have said hello again numerous times since.
Barbra Streisand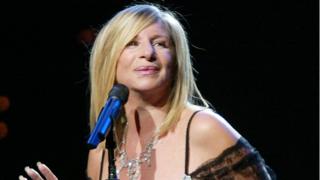 Streisand's four nights in LA and New York in 2000 were supposed to be her swansong, and tickets cost up to $2,500. She was on the road again six years later, with one fan who shelled out the last time threatening to sue her.
In November, she told Billboard she "would never do another show" – before adding: "I never say never."
Motley Crue
The metal band made it legally binding when they signed a contract preventing them from performing under the name Motley Crue after their swansong on New Year's Eve 2015.
"We're calling it a cessation of touring document, which is not a phrase that anybody's used before, because there's never been such a thing as far as I know," the band's lawyer Doug Mark said.
Cher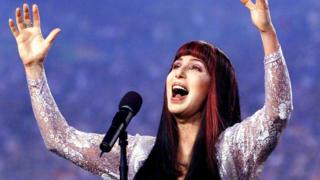 Cher started her Farewell Tour in 2002, telling fans: "This truly is it." It truly wasn't.
She jokingly dubbed her Dressed To Kill Tour in 2014 her "farewell, farewell, farewell tour". To be fair, she hasn't toured since – she's just done a 70-date residency with dates in both Las Vegas and Washington.
The Eagles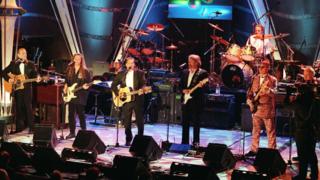 The band made a joke of the idea of a farewell tour when they embarked on the Farewell I Tour in 2003.
Vocalist Glenn Frey said: "There is a 'sort of' honesty in calling the tour Farewell I, with its implication that Farewell II will follow soon."
Kiss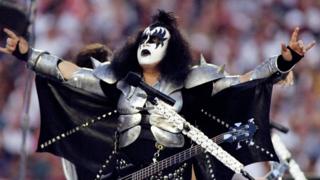 The flamboyant rockers decided to "put Kiss out of its misery" with a final tour in 2000. But while on the road, they changed their minds.
"The Farewell Tour was to get off the stage with our tails between our legs while we still had some self-respect left," Gene Simmons said. "And it became very clear the fans didn't want us to go."
Wilko Johnson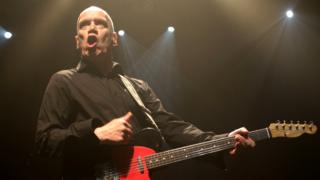 This is one farewell tour that fans were certainly happy to find was not final. The Dr Feelgood guitarist announced his farewell tour in 2013 after being diagnosed with terminal cancer.
But after pioneering surgery, he's still going strong.

Follow us on Facebook, on Twitter @BBCNewsEnts, or on Instagram at bbcnewsents. If you have a story suggestion email entertainment.news@bbc.co.uk.
Read more: www.bbc.co.uk