The King, a documentary about the state of the US filmed from Elviss Rolls-Royce, is just the latest film set mostly inside a car. Is it the perfect vehicle for examining our cultural landscape?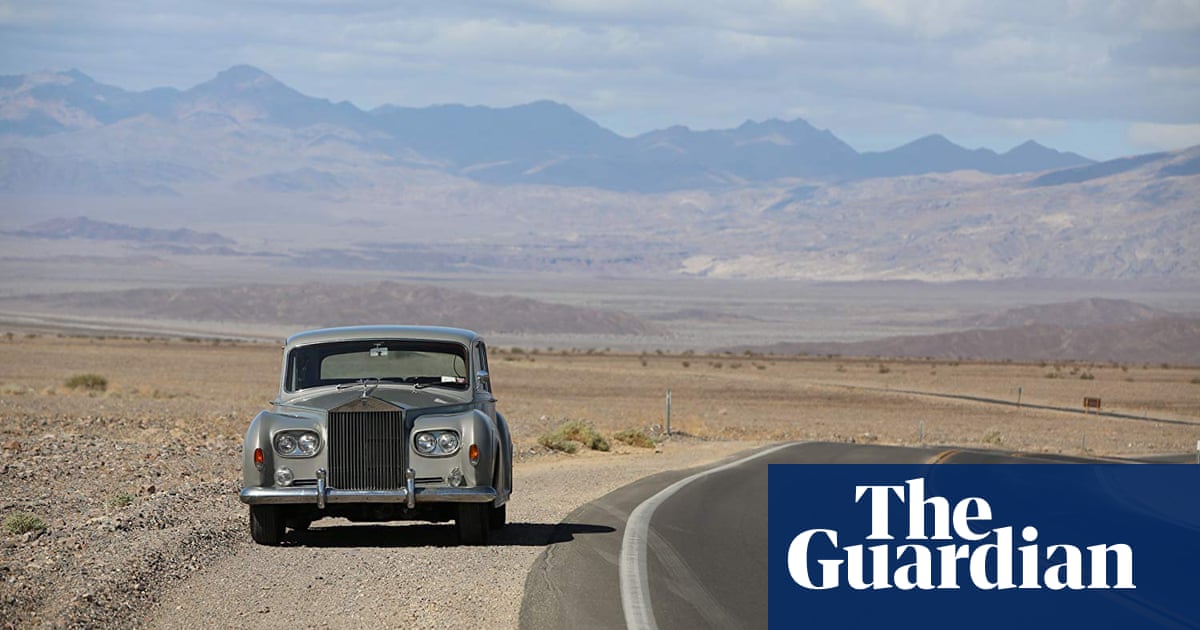 If there is a rule of thumb in the commissioning of modern visual content, it is this: two legs bad, four wheels good. Jerry Seinfeld is now on the 10th series of his mobile chatshow Comedians in Cars Getting Coffee, in which he drives, drinks and shoots the breeze with a different comic performer in each episode. James Corden has found the perfect outlet for his particular blend of informality, irreverence and sycophancy in the Carpool Karaoke segment of his Late, Late Show, in which he chauffeurs pop stars (Madonna, Adele, Paul McCartney) while duetting with them on their greatest hits. And one of the most affecting TV successes of recent years was Peter Kay's Car Share, a comic love story between two supermarket employees on the daily drive to work, which truly put the "sit" into sitcom.
Like a motorist pulling out on to a busy intersection, the film-maker Eugene Jarecki has spotted an opening and darted into the area of car-based conversation with his new documentary, The King. This attempt to draw an analogy between the career of Elvis Presley and the current state of the US is a scattershot affair, which perhaps explains Jarecki's conceit of conducting interviews with his subjects while driving across the US in Presley's 1963 Rolls-Royce. The film doesn't have to rev too hard to get mileage out of the idea of the car as a metaphor for America. When the Rolls breaks down, for instance, the audience can't help but see it as a comment on the country's roadworthiness. The vehicle also comes to represent Presley at his most complacent; while he's cosseted inside it, refusing to speak out on civil rights issues, fellow celebrities such as Marlon Brando, Harry Belafonte and Jane Fonda are taking to the streets to march. It's just a pity that Jarecki loses interest in his unifying device: some of his subjects (Emmylou Harris, Alec Baldwin, the rapper Immortal Technique) are interviewed in the Rolls, while others (Chuck D, Greil Marcus) never set foot inside it. And why are Ethan Hawke and John Hiatt passengers while Ashton Kutcher gets to drive? Come to think of it, why is Kutcher even in the film?
In giving his guests room to roam, Jarecki has squandered the fruitful restrictions that come with people in cars getting chatty. Spatial limits can intensify the focus of the drama. Think of Jim Jarmusch's Night on Earth, with its quintet of taxi-cab encounters, or the unsettling Birmingham-to-London motorway monologue of the Tom Hardy drama Locke.
Sitcoms were experimenting with the idea in the 90s – there are episodes of Seinfeld and One Foot in the Grave set entirely in traffic jams – while theatre has used vehicular confines to claustrophobic effect. Harold Pinter's short 1982 piece, Victoria Station, features a chilling absurdist conversation between a minicab dispatcher and a driver who may have murdered his passenger. The Los Angeles theatre company Moving Arts staged a series, Car Plays, in which two audience members (or passengers) at a time are ushered into the back seat of a vehicle to watch a vignette taking place in the front. The performance artist Greg Wohead made that idea even more intimate with his piece The Backseat of My Car (and Other Safe Places), staged for an audience of one at a time: "It's just me and you, and it kinda feels like something could happen," he promised in the publicity material.
The model of four-wheeled film and TV currently cruising the cultural landscape may be rooted in Wim Wenders' stylishly disaffected early road movies, Alice in the Cities, Wrong Move and Kings of the Road. But there's also a modern, bespoke benefit to the restricted settings of these newer works. Unlike, say, chase movies such as Bullitt, Ronin or the Mad Max series, they can be watched on mobile devices without losing their visual impact. It's no accident that Comedians in Cars Getting Coffee and Carpool Karaoke are well-suited to be watched on a tiny screen.
Read more: www.theguardian.com