If theres anything betches hate, its planning ahead. Most of the time, this means we lead the kind of carefree, Instagrammable lifestyle that lands us in whacky-yet-fun situations at 4am on a Saturday night. Every once in a while, though, it has its drawbacksthe kind where you were supposed to leave for the airport 15 minutes ago, the Uber is 30 seconds away, and you still have no idea what to pack for your trip, you beautiful human disaster. Two days later, youre unpacking at a hostel in Bora Bora and realize you left your toothbrush at home, along with your sunglasses, underwear, and most importantly, your new bikini. Whats the point of vacay if youre going to come back with last seasons tan line?
I hate to say it, but traveling does require a teensy amount of foresight (ugh). Otherwise, youll end up spending your partying budget on shit you should have brought with you, and that, my friends, is a tragedy. Heres what to toss in a bag next time youre scrambling to pack before a flight.
1. New Clothes
Social media was basically made for bragging about traveling, so pack at least one new outfitor at least one thats new to Instagram. Theres nothing more embarrassing than repeating an outfit youve worn in the last six months for the whole world to see/ridicule.
A good rule of thumb with your other outfits, BTW, is to bring at least one pair of jeans, shorts, and a bathing suit, then a couple different shirts. Dont forget a dress that can double between day and evening, on the off chance that you meet some handsome young oil magnate on the plane who offers to take you to dinner that night. Weirder things have happened.
2. Two Pairs Of Shoes
You might think shoes are worth all the space they take up in your bag, but you would be wrong. Narrow your shoes down to two pairs: fancy shoes for when you go out and a pair of comfy flats for when youre staggering through the airport with a suitcase heavy enough to have its own gravitational pull.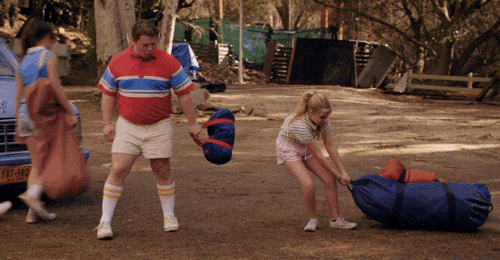 3. Skincare And Makeup
Considering how much makeup the average betch owns, bringing along your entire kit might require its own suitcase. The absolute essentials are deodorant, face wash (in a tiny container), tinted moisturizer, eyeliner, a neutral eyeshadow palette, mascara, and lip balm. Emphasis on the lip balmairplanes turn your skin into a peeling, desiccated disaster if youre not careful.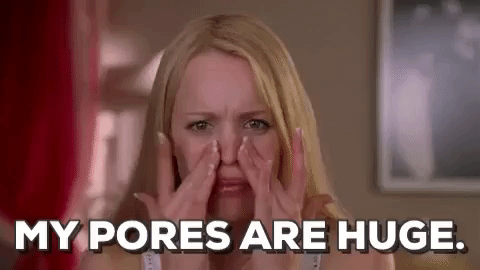 4. Too Much Underwear
Intentionally going commando is one thing, but if you forget to pack enough underwear, your chances of flashing everyone as youre leaving the club skyrocket. When a Hollywood starlet does this, its risqu, but for those of us who arent C-list actresses, its just sloppy. Usually, Ill just pack a pair of underwear for every day Ill be gone, then throw in two moreone thats sexy, just in case, and one thats comfy and graying, also just in case. The Red Tide doesnt give a fuck about convenient timing.
5. Cheap Toothbrush
Only pack your regular toothbrush under the direst circumstancesyou know youre just going to lose it if you bring it along. Instead, buy one of those flimsy $1 toothbrushes from CVS and keep it in your bag all the time, so you dont have the chance to forget to pack it. How many toothbrushes have you left strewn in hotel rooms across the globe by now?
6. Contacts/Glasses
Dont you want to be able to check out the guys who buy you drinks? Remember your fucking glasses.
7. Empty Flask
You never know when itll come in handy. Actually, I do knowits when you remember how much you spent on your plane ticket and have to sneak alcohol into a bar to save money.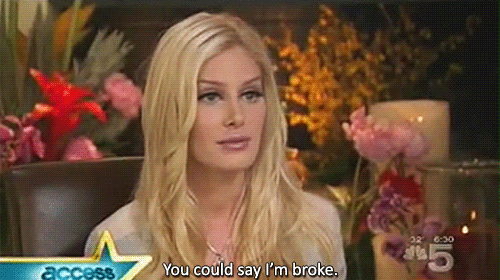 8. Phone Charger
Obviously, youre going to be documenting your every move while youre traveling, and no phone is equipped to make it through more than a few hours of constant Snapchatting. Bring your phone charger. If you have more than one, pick the longer cord so you can sit as far away as possible from the crowd of smelly, cranky travelers clustered around the airport outlet.
Note: If, god forbid, you own a selfie stick, deposit it in the trash can on your way out the door. I'm not mad, I'm just disappointed.
Read more: www.betches.com