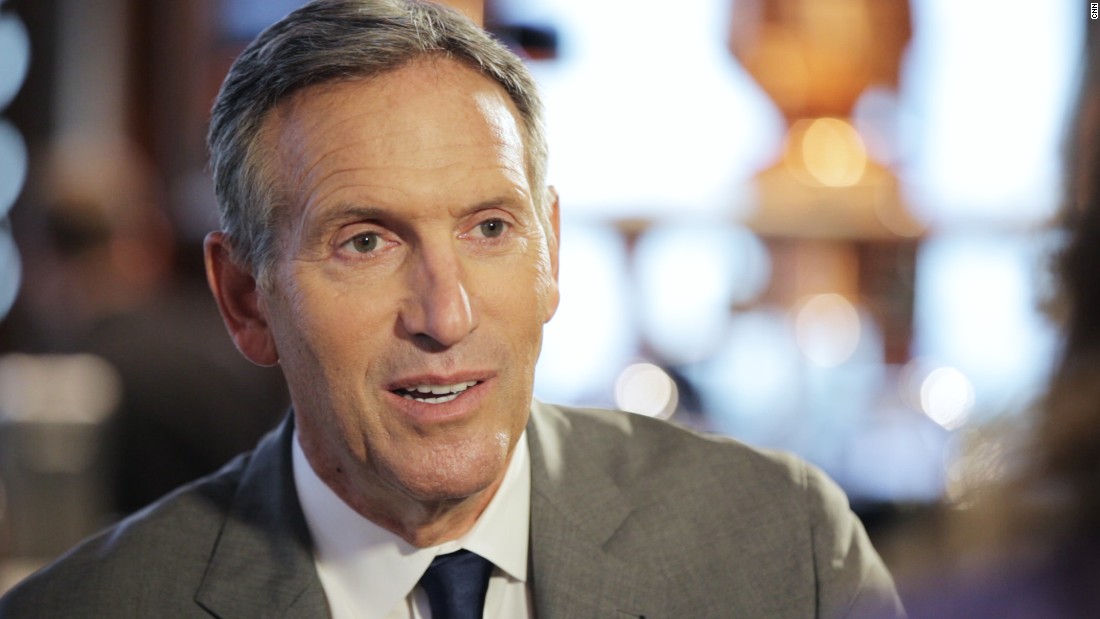 (CNN)Howard Schultz, the former CEO of Starbucks, said Sunday he was seriously considering a run for president as a "centrist independent." While we are both former elected officials of the two traditional parties, we feel passionately that Americans need an independent option. We aren't endorsing Schultz, but we are encouraged that a candidate closer to the center of the political spectrum may run. The only problem is that Schultz or someone like him stands almost no chance.
How can that be? After all, in monthly polling, Gallup
has found
for years that more Americans identify themselves as independents than as Democrats or Republicans. According to the Public Religion Research Institute, by a margin of 61% to 38%, voters
say that
neither party represents their views anymore. (In 1990, a majority said the parties did.) As Chuck Todd
put it
on "Meet the Press" in 2015: "The largest party in the United States is no longer a party at all."
Americans
want
more choices. But without one simple change to the current electoral system, a serious independent almost certainly cannot win. That change? Opening up the final fall presidential debates to a third, independent participant.
Imagine the effect on the value of the Dallas Cowboys franchise if the team were prohibited from ever being in the Super Bowl. That's the situation for our presidential elections. No one can be elected president without participating in the debates, which voters properly see as the most important forum for determining their choice. But the two parties that run American politics have ensured that no one but one Democrat and one Republican will mount the stage in September and October in years divisible by four.
Many Americans want to make it easier for an independent to participate in the debates, and there are alternatives to polling that some Americans consider more legitimate. One is a national independent primary. Another is a signature drive competition in which the candidate who gathers the most signatures from US registered voters would become the third candidate in the debates.
A final ruling in the case still has not been issued. Time is running out if Americans are going to get a chance to vote for a contender other than a Republican and a Democrat in 2020.
In 2016, the reigning party duopoly offered the public two candidates with
combined negative
ratings at election time of 113%. Clearly, the political system is not working, and Americans are growing more alienated and sour on their government. A solution is within reach — which is why those of us with faith that our democracy can be reinvigorated are watching the J. Barrett Prettyman Federal Courthouse with such anticipation and optimism.
Read more: www.cnn.com