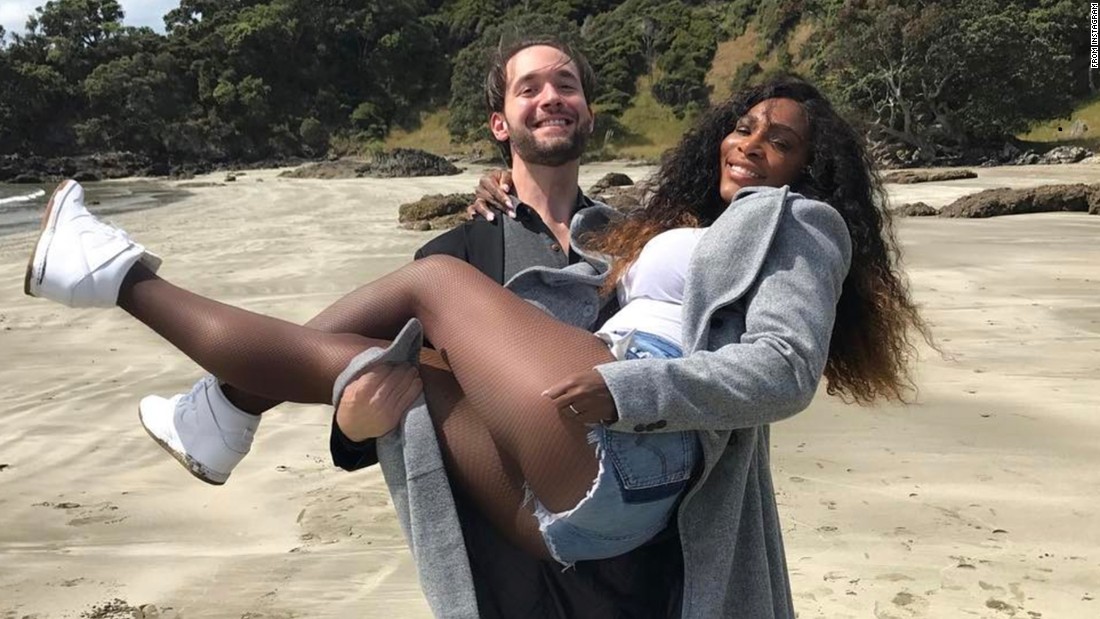 (CNN)Serena Williams confirmed Wednesday that she is pregnant with a due date in the fall. In a Tuesday post on Snapchat, she suggested she is exactly 20-weeks pregnant, which would mean she was a good two months into her pregnancy in January when she competed in — and won — the Australian Open.
Still, many women are anxious about exercise during pregnancy. This, despite the fact that at least 18 women have competed in the Olympics while pregnant, according to
Sports Reference
. Some have done it unknowingly in the earliest days of their pregnancies, while others have participated closer to their due dates than some might believe possible.
The important point: Not only did these women compete while pregnant, some even won gold medals in the process.
What can elite athletes like Williams teach us about exercise during pregnancy?
Exercise is good
"Absolutely exercise while pregnant!"
This is the advice given by many doctors, including Dr. Vincenzo Berghella, a professor of maternal-fetal medicine at Sidney Kimmel Medical College of Thomas Jefferson University in Philadelphia.
"There is no intervention that we as providers can recommend to pregnant women as impressive in its significant impact on so many maternal and perinatal outcomes," wrote Berghella in a
recent editorial published in the journal American Journal of Obstetrics & Gynecology
. The benefits of pregnant exercise include a lower likelihood that a mother-to-be will gain too much weight, will develop gestational diabetes and hypertensive disorders, will undergo preterm birth or cesarean delivery, and will give birth to a low weight baby, he said.
Yet some mothers-to-be worry they might choose the wrong activity and harm their babies.
The sports or activities not recommended for pregnant women are "basically those where you can fall," said Berghella in an email. Yet, he also acknowledged that at the end of pregnancy, the exercises that may be comfortable early on may become "less easy to do."
How much is too much?
Another common concern for pregnant women: How much exercise is too much?
The
American College of Obstetrics and Gynecology recommendation
is aerobic exercise for 35 to 90 minutes three to four times each week during pregnancy for normal-weight women with uncomplicated, single pregnancies. Women pregnant with twins and those with either health issues or complications should discuss the type and extent of exercise with their doctor since special circumstances may require special care.
But the lives of elite athletes suggest there may be no upper limit on how much exercise is feasible during pregnancy — at least for women who are well-conditioned.
The effect of strenuous exercise during pregnancy "appears to be safe" for elite athletes, Berghella noted. Still, it has not yet been evaluated sufficiently and more evidence is needed for doctors to confidently make the recommendation, he said.
Read more: www.cnn.com