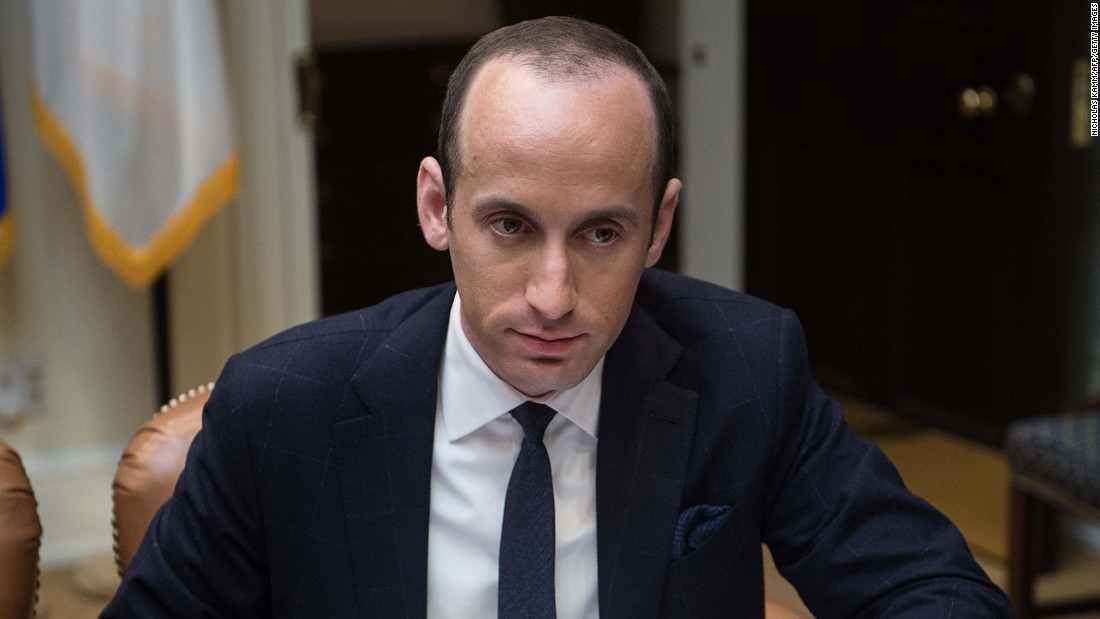 Washington (CNN)Stephen Miller, President Donald Trump's speechwriter, confidante and the author of his controversial immigration ban, has operated on the fringes of his own political party since he was a teenager.
But after what appears to have been
a momentous White House policy coming out week
, featuring Miller at its center, that's no longer the case. The California native has brought his views on immigration, multiculturalism and political correctness to the President's desk.
He's also helped Trump in his mission to disrupt Washington, ruffling feathers with the secretive way in which he helped lead the White House release of its temporary immigration ban from seven Muslim-majority countries late on Friday with little to no input from the government agencies tasked with implementing the vision.
But rather than a slap-dash effort, which is how the executive action seemed to unfold, Miller actually spent months crafting the order, a White House official said.
Though the Senate passed the bill 68-32 in 2013, it died in the House and became a political albatross for the Republicans who worked to usher it through.
"He was relentless, he was constantly putting out new information and that kind of energy and determination when you are David and the other side is not just Goliath, but 100 Goliaths," Mark Krikorian, executive director of the Center for Immigration Studies, said Monday.
Krikorian, whose conservative organization advocates for more efforts to restrict legal immigration into the United States, said Miller's role was "essential" to the Alabama senator.
Sessions eventually became the first sitting senator to endorse Trump, sporting a Make America Great Again hat at a February 2015 rally in Madison, Alabama.
The joining of Trump and Sessions — two immigration hardliners — cemented Miller's career, and set him on a path to the West Wing and a key position at the arm of Trump.
But in the eyes of some Republicans, Miller isn't ready for this role.
"Why did Stephen Miller fight so hard to put out this order on Friday without talking to any of the other agencies?" Joe Scarborough, former Republican congressman and MSNBC host, said on Monday. "You've got a very young person in the White House on a power trip thinking that you can just write executive orders and tell all of your Cabinet agencies to go to hell."
For those who knew him years ago, Miller is who he always was.
"I see him on TV today and hear about him," Karimi said, "and think he was exactly the same back then."
Read more: www.cnn.com