The presidents week ended on a high in front of cheering gun owners but only after Rudy Giuliani had torn up his bosss Stormy Daniels defence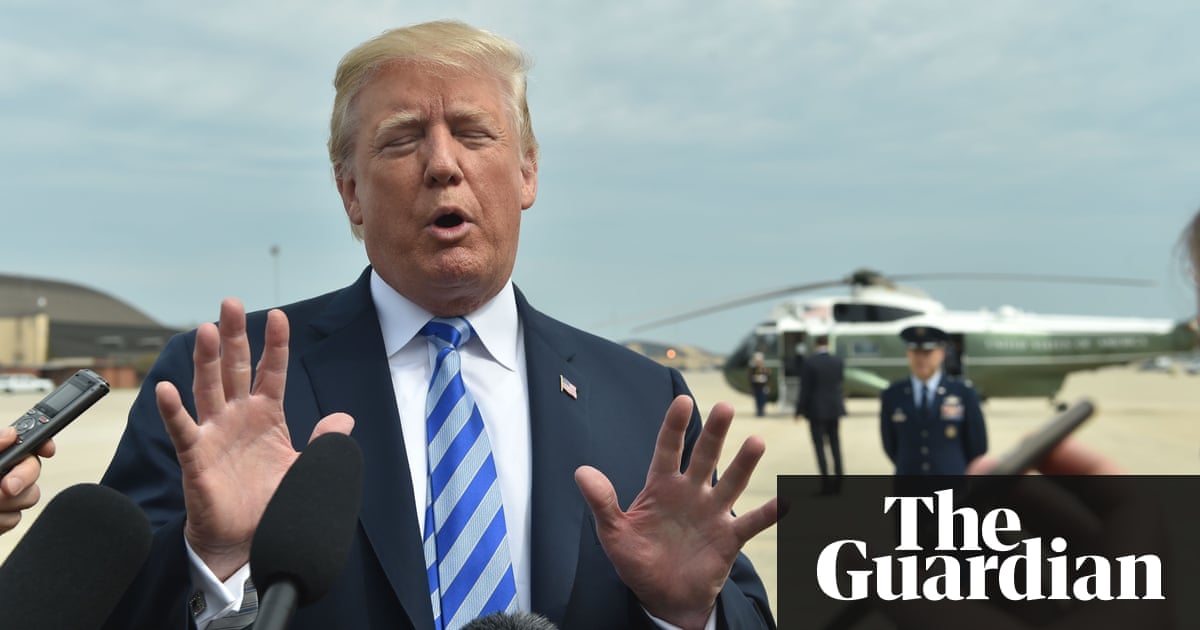 The end of Donald Trump's week was shaping up nicely, on paper. On Friday afternoon, he was to speak to a group of America's most ardent gun enthusiasts, a crowd sure to shower him with the kind of mass adulation he finds so gratifying that, 16 months into his presidency, he has never stopped holding campaign rallies stocked with true believers.
But Trump's speaking engagement, at the National Rifle Association's annual meeting, was in Dallas, and he had to get there first.
That meant passing two phalanxes of reporters – one at his helicopter, one at the foot of the steps leading to Air Force One. They were bursting with questions about the whiplash turns of the past week in two of the biggest stories of his presidency, the Robert Mueller investigation and the Stormy Daniels affair.
Early in the week, a paraphrased list of 49 questions had been leaked to the press that Mueller, the special counsel investigating alleged collusion between the Trump campaign and Moscow, reportedly wanted to ask the president.
The questions focused on whether Trump had obstructed justice by firing the former FBI director James Comey and other acts, and what Trump knew about his campaign's contacts with Russians.
The unwritten question was whether Trump would ever agree to such an interview – and, if he did not, whether Mueller would to try to force him through subpoena.
Then Trump's most freshly recruited lawyer, the former New York City mayor and unashamed Trump cheerleader Rudy Giuliani, went on TV and delivered a bombshell. He said that money used to seal a 2016 hush agreement with the porn actor Stormy Daniels had come from Trump, who had earlier flatly denied, on camera, any knowledge of the $130,000.
Confronted on the tarmac at Andrews air force base about the Daniels payment, Trump grew aggressive.
"This country right now is running so smooth, and to be bringing up that kind of crap, and to be bringing up witch-hunts all the time, that's all you want to talk about," Trump said.
But wasn't he the one who had an alleged extramarital affair with a porn actor, then secretly moved money to pay her not to talk about it right before the election, then said he had no knowledge of the payment, then this week tweeted that non-disclosure agreements "are very common among celebrities and people of wealth"?
"We're not changing any stories," Trump said.
Read more: www.theguardian.com