Given focus and funding, Alzheimers will yield to science and reason, writes neuroscientist and author Joseph Jebelli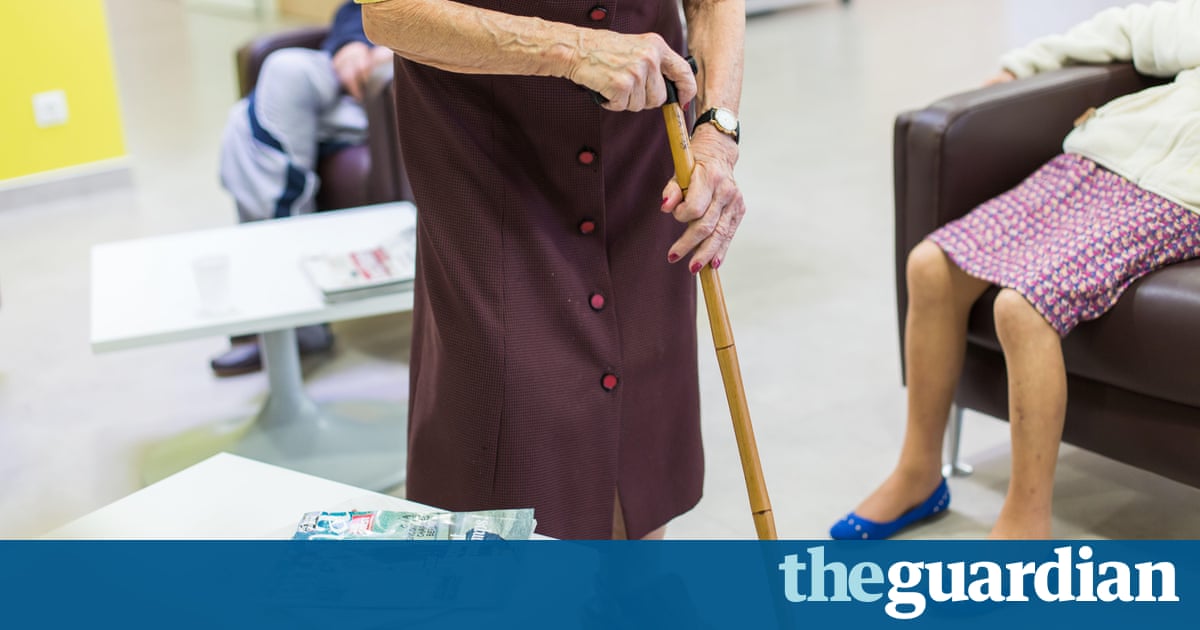 The terror of Alzheimers is that it acts by degrees, and can therefore bewilder family members as much as its victims. Those who first notice the onset of Alzheimers in a loved one tell of forgotten names and unsettling behaviour, of car keys found in the fridge and clothing in the kitchen cabinet, of aimless wanderings.
Naturally, they want to understand the boundaries of normal ageing and whether these are being crossed. Often, the answer arrives when theyre greeted as complete strangers, when the patients mind becomes irrevocably unmoored from its past. The disease is terrifying for its insidiousness as well as its long-term manifestations.
Fear partly explains why Alzheimers has been ignored for so long. Yet it is now the leading cause of death among the oldest people, and according to Professor Sir Michael Marmot, an expert in health inequalities, it could be an important part of the stagnation in increases in life expectancy since 2010 that he has identified.
As a researcher, I have been struck by how many patients speak openly about their condition only after receiving a diagnosis. I knew something wasnt right. Sometimes I dont know what day of the week it is or what I have to do, one newly diagnosed patient told me. I look in my calendar but then I think: why am I looking at this? My husband was the one who made me see a GP. I was too frightened. I thought I might have it but I didnt want to hear it.
My grandfather suppressed his concerns and agreed to see a doctor only after being hassled by his five children. By that point he had forgotten where he lived and was mistaking his wife, Afsana, for his first wife, Parry. Raising the issue with him wasnt easy; hed insist his memory was fine, and then happily discuss the health concerns of others. When faced with the stark reality of dementia, patients can retreat into themselves and some opt for silence.
But another factor is undoubtedly at work. For most of history, Alzheimers was a deeply taboo subject; those who had it were mad or just foolish. Although we think of Alzheimers as a modern disease, early accounts of dementia were described by the Roman philosopher Cicero and the Greek physician Galen. And yet only in the past two decades have we begun to realise Alzheimers is an affliction no less urgent than cancer or stroke.
And if people with other diseases of old age deserve recognition and action, then so do people with Alzheimers. The crisis around the funding of social care, and the attention focused on this during the general election campaign, has only increased the sense of urgency.
Where memory used to be viewed as a spectral, intangible quality, impossible to pin down, Alzheimers research now demonstrates the precise opposite that memory is a material phenomenon, an exquisite product of healthy brain cells that appears to reside in a network of durable connections between those brain cells. To say that this needs protecting is an understatement. Memory forms an individuals autobiography. It defines who we are. As the noted cognitive neuroscientist Michael Gazzaniga once said: Everything in life is memory, save for the thin edge of the present.
Read more: www.theguardian.com