As time passes, the number of damaged, senescent cells in our bodies increases. These in turn are responsible for many effects of ageing. Now scientists are working to eliminate them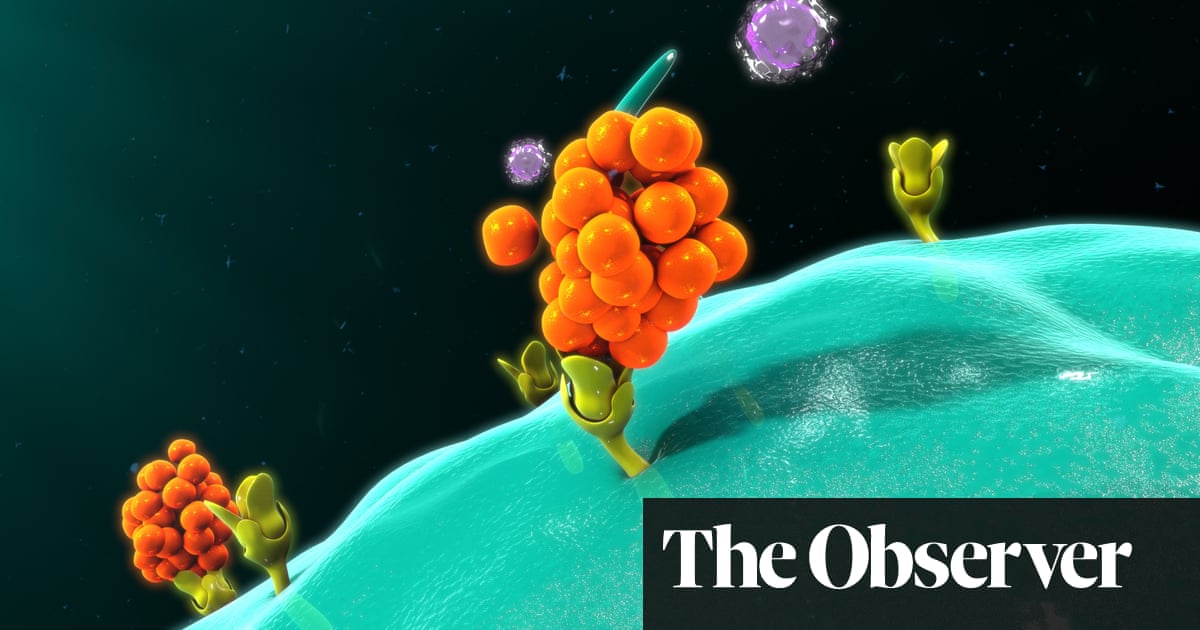 In a lab just south of San Francisco I am looking at two blown-up images of microscope slides on a computer screen, side by side. The slides are the same cross-sections of mouse knees from a six-month-old and an 18-month-old animal. The older mouse's image has a splattering of little yellow dots, the younger barely any. That staining indicates the presence of so-called senescent cells – "zombie cells" that are damaged and that, as a defence against cancer, have ceased to divide but are also resistant to dying. They are known to accumulate with age, as the immune system can no longer clear them, and as a result of exposure to cell-damaging agents such as radiation and chemotherapy. And they have been identified as a cause of ageing in mice, at least partially responsible for most age-related diseases. Seeing the slides, it makes me worried about my own knees. "Tell us about it," says Pedro Beltran who heads the biology department at Unity Biotechnology, a 90 person-strong company trying to halt, slow or reverse age-associated diseases in humans by killing senescent cells. "We think about it all the time… Wait until you see your brain."
Developing therapies to kill senescent cells is a burgeoning part of the wider quest to defeat ageing and keep people healthier longer. Unity, which was founded in 2011, has received more than $385m in funding to date including investment from big tech names such as Amazon's Jeff Bezos and PayPal co-founder Peter Thiel. It went public this May and is valued at more than $700m. Its first drug entered early clinical trials in June, aimed at treating osteoarthritis.
Other startups with zombie cells in their sights include Seattle-based Oisín Biotechnologies which was founded in 2016 and has raised around $4m; Senolytic Therapeutics whose scientific development is based in Spain and which was established last September (it won't disclose its financing other than to say it has a first round, which will allow it to reach clinical trials); and Cleara Biotech, formed this June backed by $3m in funding and based in the Netherlands. In addition, Scottish company CellAge, also founded in 2016, has raised about $100,000 to date, partly through a crowdfunding campaign.
"The concept is totally getting the imagination of investors [because] it isn't about just slowing down the clock but actually turning it back and rejuvenating people," says Aubrey de Grey, who for nearly a decade through his campaigning charity the Strategies for Engineered Negligible Senescence (Sens) Research Foundation has been urging scientists to work towards eliminating ageing and extending healthy lifespan indefinitely. "I've never seen a field grow so quickly," says Laura Niedernhofer, a researcher who studies ageing at the University of Minnesota Medical School, adding that there isn't even as yet any human data. "There is a recognition that there is potential here to go to a root cause [of ageing]."
Senescent cells were first described in the late 1950s but remained largely a curiosity until 2008 when their dark nature was revealed by Judith Campisi, a researcher based at the Buck Institute for Research on Aging in California, and others. She found that the cells secrete a cocktail of foul factors, which poison the surrounding tissue. Niedernhofer likens them to that bad strawberry in the punnet, rotting everything around it. Among the excretions are substances that produce inflammation, which if sustained is one of the major drivers of practically every important age-related disease. The effect explains the seeming paradox that even the diseased organs of very old people don't contain high absolute numbers of senescent cells: it doesn't take many.
Read more: www.theguardian.com