Mikhail Lesin, the Russian presidents former media adviser who helped found Russia Today, said to have had heart attack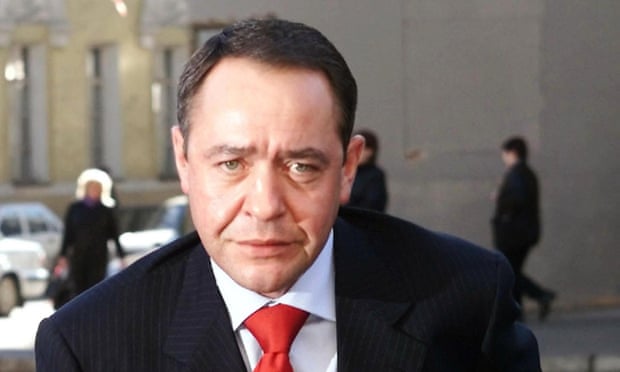 A former high-level adviser to Vladimir Putin who helped establish the Russia Today news channel has been found dead in a hotel room in Washington.
The body of Mikhail Lesin was found in a room in the plush Dupont Circle hotel on Thursday morning, the Russian embassy in Washington said. Russia Today, or RT, reported that Lesin, 57, had died of a heart attack.
Police have opened a formal investigation into his death despite there being no signs of foul play. It is thought Lesin had been suffering from an unidentified illness.
After the fall of communism in the early 1990s, Lesin set up Video International, which became a multi-billion dollar advertising agency and remains one of Russias biggest.
He served as the countrys press minister from 1999 to 2004 and was Putins media adviser for the following five years before becoming a senior executive at Gazprom-Media, Russias largest media group, in 2013.
RT was set up in 2005 to convey a pro-Kremlin interpretation of world events. It broadcasts in English, Spanish and Arabic as well as Russian and launched a UK-focused channel last year.
It has come under repeated criticism from the UKs broadcasting watchdog. Ofcom sanctioned it in September for breaching the broadcasting code four times in a series of misleading or biased programmes on the conflicts in Ukraine and Syria.
The ruling required RT to broadcast corrections detailing Ofcoms findings. The channel has breached the watchdogs code at least 10 times in the past in nine years.
The Kremlins mouthpiece enjoyed a 40% increase in its global budget to just over 15bn roubles (£183m) for this year.
The Republican senator Robin Wicker of Mississippi called for Lesin to be investigated last year on suspicion of money laundering and corruption, the US network ABC reported.
He allegedly amassed millions of dollars in assets in Europe and the US while working for the Russian government, including $28m in Los Angeles real estate.
That a Russian public servant could have amassed the considerable funds required to acquire and maintain these assets in Europe and the United States raises serious questions, Wicker wrote, according to ABC.
It is unclear if the FBI began an investigation.
Read more: www.theguardian.com