A new exhibition of the French artists work reveal her flattering portraiture of Marie-Antoinette, but she also helped reshape the rules of representation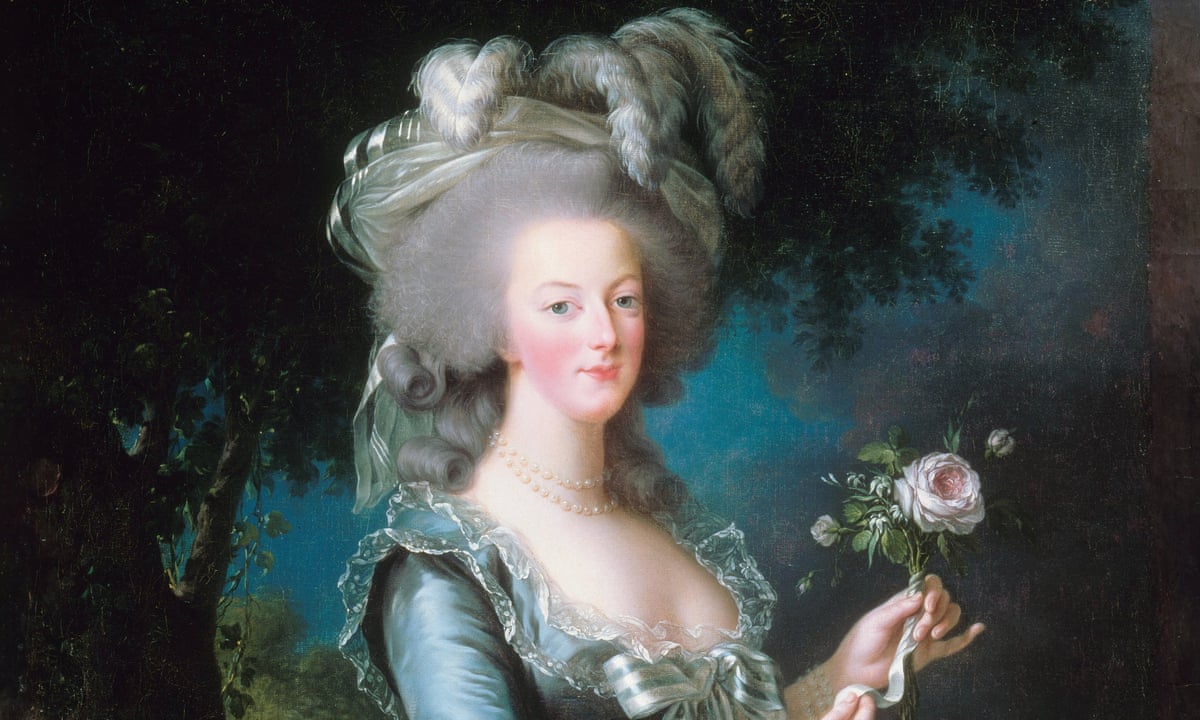 They called her a spendthrift, a spy, a sexual deviant; they said she bathed in blood. But in the portraits painted by Élisabeth-Louise Vigée Le Brun in the 1780s, the last queen of France appears warm, complex, even demure someone who deserved better than the toxic slurs of Versailless anonymous pamphleteers. In the early days of Marie-Antoinettes reign, Vigée Le Brun painted the queen with oodles of white silk and grand Hapsburg rigidity, but later the artist depicted her softly, modestly, with a single cabbage rose in her dainty hand. Another shows her in a simple white dress and straw hat an extreme informality that led to the paintings withdrawal from the salon.
How calm she looks, how unruffled by history. Within a decade she would be carted through Paris to the Place de la Révolution, where her head would end up in a bucket. The queen never saw it coming. If the artist did, she was paid not to let on.
Portraits of Marie-Antoinette made the career of Vigée Le Brun, one of the exceedingly rare women to reach the first rank of European artists before the 20th century, at a time when women were denied apprenticeships and forbidden from drawing nudes from life. But she won admission to Frances royal academy and became one of the leading portraitists of the ancien régime. When the Bastille fell, however, Vigée Le Brun had to hit the road plying her trade among the shocked aristocrats of Naples, Vienna and St Petersburg.
That rocky route is the subject of a new exhibition at the Metropolitan Museum of Art in New York, which places her gentle, often exquisite portraits in the turmoil of the age.
Élisabeth-Louise Vigée was born in the heart of Paris in 1755, to a peasant mother and a father who painted in pastels and taught her the rudiments of art. (As the art historian Linda Nochlin writes in her enduring classic Why Have There Been No Great Women Artists?, pretty much every female artist to make it before the 20th century had a father in the profession.) At a young age she caught the attention of several respected artists, among them the maritime painter Joseph Vernet, depicted by Vigée Le Brun with a very tidy painters palette in his hand. She could not take art classes, because of her gender, so she copied from plaster casts and studied the Italian and Flemish pictures in Pariss royal collections. Later she married an art dealer, which should have blocked her from admission to the Académie Royale the most important qualification for an ambitious artist, as it came with access to the salons and the possibility of patronage. But Louis XVI intervened on her behalf in 1783, and she was in.
Artists in the academy had to submit a painting to mark their reception, and Vigée Le Brun gave them a nothing-special mythological tableau: Peace, one breast bared and a cornucopia under her arm, embraces another woman who represents France. She had to do it to prove her mettle, for in the 18th century painterly genres were ranked still life at the bottom, then landscapes and scenes from everyday life, and history painting at the top. But her temperament, and perhaps too the sexist roadblocks put up to her art education, led her to gravitate to portraiture. Men sat for her on numerous occasions: Louis XVIs finance minister, Charles Alexandre de Calonne, appears below, bewigged and kitted out in black, proudly holding a letter addressed to the king. But women were her specialty. Marquises and countesses pose in faux-rustic settings, their gray curly hair gathered into rat tails. Actors pout, children prance. And the queen, lazing about at the Petit Trianon, has no idea her days are numbered.
In October 1789 the king and queen were driven from Versailles to Paris and confined to the Tuileries. Vigée Le Brun had already booked it out of town. She was in Italy, the first stop in a 12-year exile, without her husband and with no cash. What she had was her reputation, and in an extraordinary self-portrait of 1790, lent to this show from the Uffizi in Florence, we see her capitalize on it. Vigée Le Brun wears a simple white bonnet; her lips are parted, her eyes wide, her mien one of surprise and innocence. In shadow, on the left of the composition, is an in-progress portrait of Marie-Antoinette, a string of pearls around her neck. This is one of many self-portraits Vigée Le Brun painted, but by far the most choreographed. Feminine, but professional; an artist, but almost a noble; a Frenchwoman with the royal hookup, uprooted by those dubious sans-culottes.
In Italy, in Vienna, and finally in Russia where she remained for six years Vigée Le Brun cashed in on her royalist credentials, painting a panoply of queens and duchesses and well-betrothed society girls while her homeland convulsed with revolution and counterrevolution. (Her fellow French exiles appear very rarely; none of them could afford her prices.) One Russian princess appears on a plush green sofa, with a ostentatious feather in her hair. A countess is windswept, red peignoir bunched at her neck. Lots of curly hair, lots of silk. Money cant buy you beauty, but Vigée Le Brun seems to have had some incredibly lovely sitters she was the most flattering mirror in Petersburg.
How much you appreciate these fine but flattering portraits may depend on how much you expect art to speak truth to power. But not every artist is a solitary genius, breaking brushes and hearts in the search for beauty. There is also a long tradition of great artists Rubens and Velázquez, John Singer Sargent and Tina Barney who served as courtiers to the elites of the day, and used the power that intimacy afforded to remake the rules of representation. Vigée Le Brun was an artist at that lofty level, at a moment women werent supposed to be artists at all.
Vigée Le Brun: Woman Artist in Revolutionary France is at the Metropolitan Museum of Art, New York until 15 May. It then tours to the National Gallery of Canada, Ottawa
Read more: www.theguardian.com