Abdul Rashid Dostum has not faced justice over allegations of kidnapping and torture, despite governments promises of justice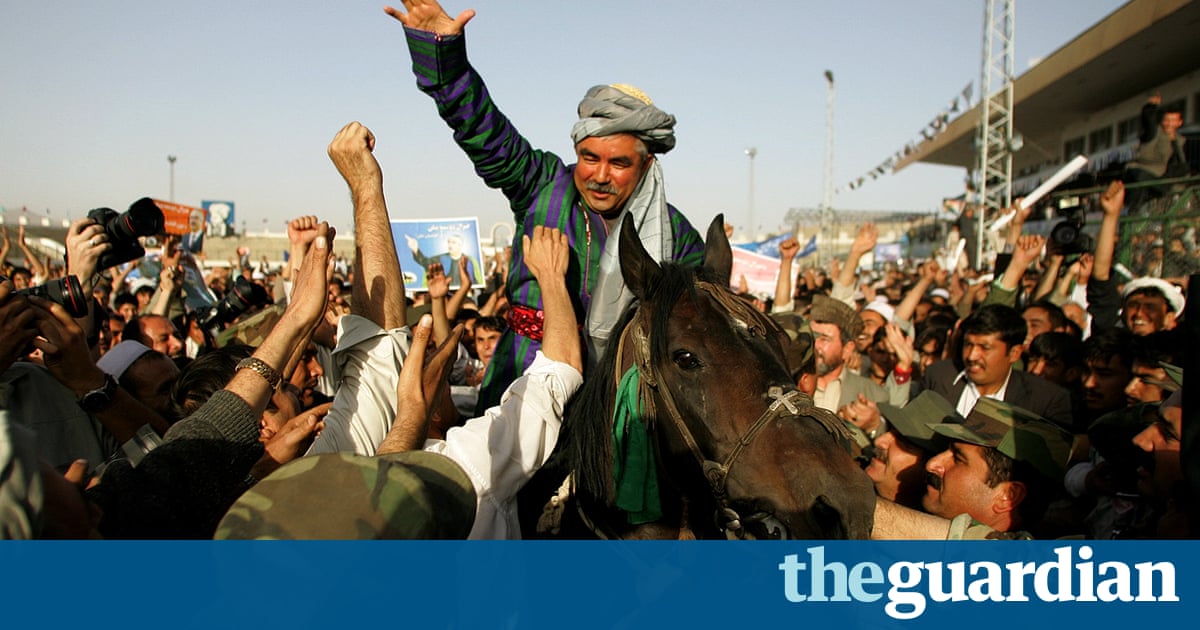 Afghanistans vice-president has left the country after a six-month standoff following allegations that he illegally detained a political rival and had him raped with an assault rifle.
Abdul Rashid Dostum flew to Turkey on Friday evening reportedly for medical treatment, according to sources in the Afghan government. Dostum is believed to have alcohol problems and claims to suffer from diabetes.
His departure for Turkey makes it unlikely that he will face trial, calling into question more than a decade of western efforts to instil the rule of law in Afghanistan and help build public trust in the government.
The allegations against the vice-president triggered a political crisis that has engulfed Afghanistan since last November when Dostum abducted Ahmad Ishchi, a politician from Dostums home province of Jowzjan, from a stadium in the northern part of the country. Ishchi was held for five days, during which time he says he was severely beaten and raped with the barrel of a rifle by nine of Dostums bodyguards.
Dostum has evaded punishment by taking refuge in his mansion in central Kabul, guarded by armed militiamen. Nobody has been arrested or indicted, despite medical evidence backing up Ishchis claims.
Human rights defenders have called for Dostum and his guards to be prosecuted, but the Afghan government reportedly put him under pressure to leave the country instead. It was unclear who chartered the plane that took him on Friday.
After Ishchis allegations in November, the Afghan president, Ashraf Ghani, framed the case as his make-or-break moment to show that not even powerful warlords were above the law. Ghani told western diplomats he was fed up with Afghan strongmen breaking the law with impunity. Rule of law and accountability begins in the government itself and we are committed to it, his spokesman said publicly.
Donors promised Ghani their support if he took Dostum on. The EU called for an investigation into reports of gross human rights violations. In private, diplomats said the credibility of the Afghan government hinged on bringing Dostum to justice.
Now, some admit, their own credibility is at stake as well. President Ghani climbed up the highest tree, and we climbed with him, one European ambassador said.
Dislodging the Taliban from power was meant to create a safer country for Afghans. Instead, the country now sees strongmen, including top government officials, perpetrate violence and corruption with impunity.
Ishchi, a former governor of the northern Jowzjan province, was kidnapped in November while he was attending a traditional game of buzkashi, a type of polo where horse riders fight over a headless goat carcass.
He said that on his first day in captivity, Dostum and nine security guards beat him before stripping off his trousers. Dostum then attempted to rape him before commanding the bodyguards to sodomise him with a rifle, while a cameraman filmed the abuse.
Make sure he doesnt have any honour left, Ishchi recalled Dostum saying, in a recent interview with the Guardian. He was held for a total of five days.
Bashir Ahmad Tayanj, a spokesman for Dostum, denied all allegations, saying the men had in fact arrested Ishchi for collaborating with the Taliban. However, forensic evidence from medical treatment showed injuries corresponding to Ishchis allegations.
Read more: www.theguardian.com