President delivers threat after three of four main opposition parties refuse to take part in Sundays mayoral polls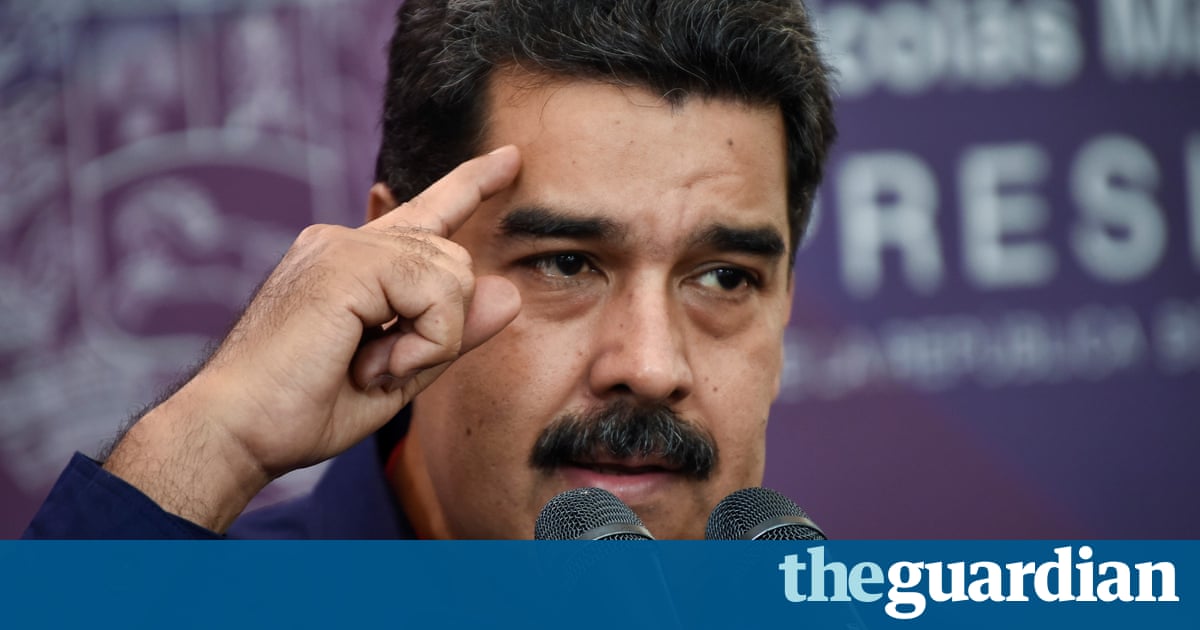 President Nicolás Maduro has threatened to disqualify major opposition parties from future elections in Venezuela after boycott-affected mayoral polls left him more dominant than at any time since he took power in 2013.
The ruling socialists won 300 of the 335 mayoral offices on Sunday as three of the four main opposition groups refused to participate, claiming the voting was rigged by a "dictator".
Maduro, undaunted by widespread criticism that democracy is being eroded in the oil-rich country, said the opposition's boycott would result in their electoral oblivion.
"A party that has not participated today cannot participate any more," the president said while casting his vote. "They will disappear from the political map."
This raises concerns that voters may have a restricted choice in next year's presidential election, when Maduro is expected to run again despite a dire economy, triple-digit inflation, one of the world's highest murder rates and shortages of food and medicine.
The president's ratings are low, but he has strengthened his position thanks to a mix of strong-arm government tactics – including arrests of political rivals – and a weak opposition that vacillates between engagement and disengagement with the electoral system.
He has also been helped politically by Donald Trump's escalation of sanctions on Venezuela and threat of military intervention, which have allowed Maduro to appeal to patriotic sentiment and blame the country's economic woes on hostile foreign forces, even though the crises began several years ago.
Since being routed by the opposition in legislative elections in 2015, the Venezuelan Socialist party (PSUV) government has sidelined Congress by creating the constituent national assembly. It has arrested opposition leaders and banned others from running. Street protests against these tactics have resulted in 46 deaths.
With the opposition cowed and divided, the PSUV has this year won three elections – for the constituent assembly, governships and mayoralties – and now dominates the political landscape.
"The imperialists have tried to set fire to Venezuela to take our riches," Maduro told a chanting crowd after the latest victory on Sunday. "We've defeated the American imperialists with our votes, our ideas, truths, reason and popular will."
The official turnout was about 47% of eligible voters. Maduro's opponents in the three boycotting groups – Justice First, Popular Will and Democratic Action – cast doubt on the figures and said they were right not to take part because it would have legitimised a rigged ballot.
However, they have come under fire for backing away from the electoral process so close to a presidential race in which they are likely to struggle to unite behind a candidate.
"These were absolutely predictable results," the pollster Luis Vicente Leon said on Twitter. "It's absurd to think that an abstaining political force can win the majority of mayorships."
With the price of oil – which accounts for 95% of Venezuela's export earnings – up by a third over the past six months, Maduro is in a strong position to seek a second term, though the democratic options have rarely looked weaker.
Read more: www.theguardian.com