Steve Mnuchin is second-guessing attending economic conference after claims that Saudi assassins killed journalist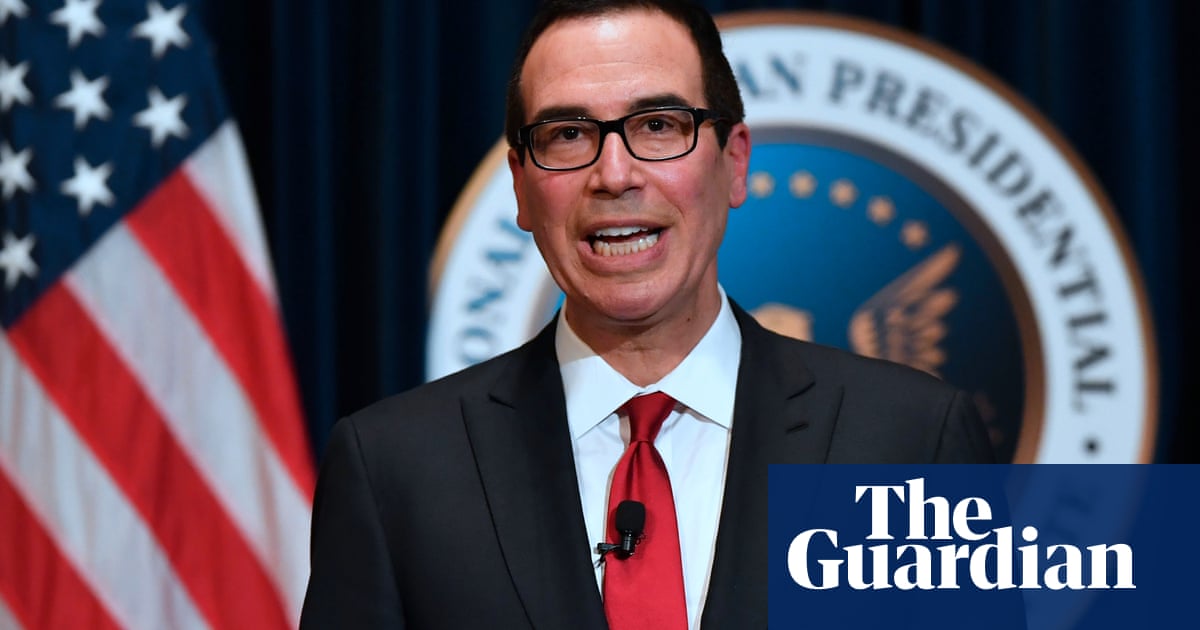 US treasury secretary Steve Mnuchin on Sunday was second-guessing his stated intention to attend an economic conference in Saudi Arabia, following the disappearance of journalist Jamal Khashoggi inside the Saudi consulate in Istanbul.
Mnuchin's wavering, which was reported by White House economic adviser Larry Kudlow, was part of an ambivalent response by the Trump administration to claims by Turkish officials that a team of Saudi assassins killed and dismembered Khashoggi.
"I am planning on going at this point," Mnuchin said on Friday of the investment conference, which is slated to start in Riyadh on 23 October. Media and tech companies including Uber, Virgin and Viacom have withdrawn in protest at Khashoggi's alleged killing. Financial companies mostly have not.
Kudlow told ABC's This Week that Mnuchin would "make up his mind as the week progresses and as new information surfaces".
Trump has warned "there will be severe punishment" if the allegations were true. That prompted a pugnacious Saudi response on Sunday: "The kingdom also affirms that if it is [targeted by] any action, it will respond with greater action."
But Trump has simultaneously indicated a limited desire to confront the Saudis, telling 60 Minutes on CBS News he would not cancel an arms deal with the kingdom in any case.
"They are ordering military equipment," Trump said. "Everybody in the world wanted that order. Russia wanted it, China wanted it, we wanted it. We got it and we got all of it. Every bit of it.
"I tell you what we don't want to do. Boeing, Lockheed, Raytheon, all these companies – I don't want to hurt jobs. I don't want to lose an order like that."
Khashoggi's fiancee, Hatice Cengiz, said on Saturday – the reporter's 60th birthday – she would not accept an invitation to the White House if the administration does not take meaningful action.
If Trump fails to act, Congress will step in, declared the Florida Republican senator Marco Rubio, a member of the foreign relations and intelligence committees, in an interview on Sunday.
"I believe the Trump administration will do something, the president has said that," Rubio told CNN's State of the Union.
"But if he doesn't, Congress will. That I can tell you with 100% certainty, with almost full unanimity across the board, Republicans and Democrats, there will be a very strong congressional response if in fact the Saudis lured [Khashoggi] into that consulate, murdered him, cut up his body and disposed of it, there will be a very strong congressional response."
Rubio said Mnuchin should not attend the Riyadh conference.
"I don't think he should go," he said. "I don't think any of our government officials should be going and pretending it's business as usual until we know what's happening."
Trump has praised the Saudi regime for cracking down on opponents and his son-in-law, Jared Kushner, has personal ties to crown prince Mohammed bin Salman. But Kushner has also sought financing from Saudi regional opponent Qatar, which recently purchased a Trump Tower property.
Khashoggi, a Washington Post columnist and permanent US resident, had fallen out of favor after previously enjoying close ties with the Saudi royal family. But he told associates he did not believe his life was in danger.
The Vermont independent senator Bernie Sanders on Sunday said the US should withdraw support from the Saudi-led war in Yemen.
"It's clear we cannot have an ally who murders in cold blood in their own consulate a critic, a dissident," Sanders told CNN. "That is unacceptable."
Read more: www.theguardian.com