US will do what it takes to protect vulnerable workers but frames slavery as a matter of trade competition not human rights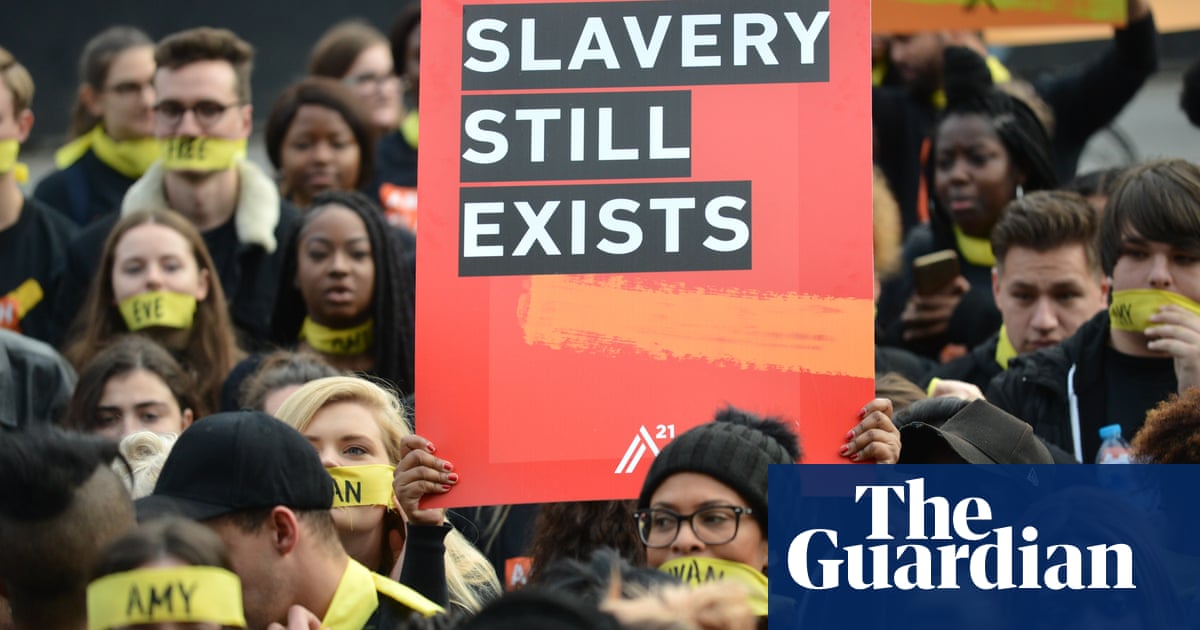 The United States said on Thursday it was boosting its fight against slave-made goods "to safeguard American jobs", signaling that the Trump administration regards forced labor as a trade, rather than a human rights issue.
The new approach was revealed in the Department of Labor's biennial list of goods that it "has reason to believe" are produced by child or forced labor, which became a crime to import in 2016 under a law introduced by Barack Obama.
"American workers cannot compete with producers abroad who use child labor or forced labor," the US secretary of labor, Alexander Acosta, said in a foreword to the list of 148 goods produced in 76 countries.
If "a trading partner" engages in child or forced labor, "the US will do what it takes to protect vulnerable workers from exploitation, safeguard American jobs and create a fair playing field for countries that play by the rules", he added.
A Department of Labor spokeswoman said the report represented a key contribution to protecting vulnerable workers from exploitation worldwide.
"Child labor and forced labor are abhorrent practices that run counter to American values," Martha Newton, the deputy undersecretary of the Department of Labor's Bureau of International Labor Affairs, told the Thomson Reuters Foundation in emailed comments.
An estimated 25 million people are trapped in forced labor globally, according to the International Labour Organization and the charity Walk Free Foundation.
More than $400bn worth of goods likely to be made by forced labor enter the US market each year, said Annick Febrey, the director of government relations with the Human Trafficking Institute, which advocates to end modern slavery.
She said the Department of Labor's change in tone echoed Donald Trump's "America First" agenda on international trade issues and could mean a more sustained effort to block forced labor-made goods from entering the country.
"It's reflective of the current administration's trade policies and focus on America First," Febrey told the Thomson Reuters Foundation.
Trump has imposed import duties on China, Mexico, Canada and the European Union, raising trade tensions as he seeks to set right what he sees as unfair trade balances.
Eric Gottwald, the legal and policy director for the Washington-based International Labor Rights Forum, said he was struck by the department's stress on eradicating slave labor because it puts US workers at a competitive disadvantage.
US foreign policy has typically portrayed forced labor as a violation of international human rights standards that must be stamped out, he said.
"The current administration has placed more emphasis on … how American workers shouldn't have to compete with forced or child laborers," he said in emailed comments.
Read more: www.theguardian.com