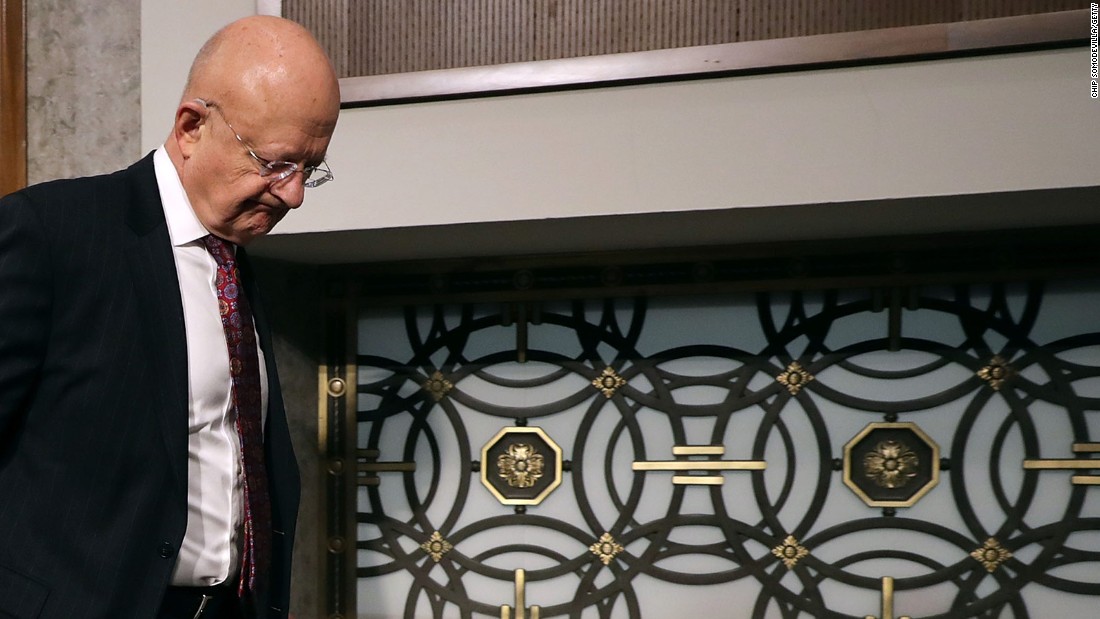 Washington (CNN)The US director of national intelligence has denied that the intelligence community leaked claims that Russia holds compromising personal and financial information on President-elect Donald Trump.
In an unusual statement on Wednesday evening that highlighted tensions between spy chiefs and the incoming president, James Clapper, the director of national intelligence, rejected a suggestion by Trump that the agencies were responsible for the story going public.
Clapper said he told Trump that intelligence agencies made no judgement about the reliability of the allegations.
The claims were summarized in a two-page synopsis prepared for Trump and Barack Obama ahead of a national security briefing last week. Clapper's statement amounted to the first public confirmation from a US official of
CNN's story that the synopsis existed and had been put together
for the President, President-elect and eight Congressional leaders.
In his first press conference as President-elect on Wednesday, Trump
railed on the US intelligence agencies
, suggesting they were responsible for leaking the "nonsense" to the media. Any such move by the agencies would be a "tremendous blot on their record," he said.
Before speaking with reporters, Trump went further in his attack. He said in a tweet: "Intelligence agencies should never have allowed this fake news to 'leak' into the public. One last shot at me. Are we living in Nazi Germany?"
On Thursday Trump confirmed on Twitter he had received a call from Clapper.
'Fullest possible picture'
The two-page synopsis — appended to a report on Russian interference in the 2016 US election campaign — was based on 35 pages of memos prepared by a former British intelligence operative working initially for Republican opponents of Trump, gathering opposition research about him during the presidential campaign, multiple US officials with direct knowledge of the briefings told CNN.
The clash between Trump, the intelligence agencies and the media makes it clear that the President-elect will take office amid persistent questions about his relationship with Russia.
While Trump was at the podium at Trump Tower on Wednesday, his nominee to become secretary of state, Rex Tillerson,
faced tough questions on Capitol Hill
about whether the incoming administration will view Russia with sufficient skepticism.
At his news conference, Trump finally conceded he believes Russia was behind hacks on Democratic National Committee computers ahead of the election but argued that wouldn't happen again.
"I think it was Russia," Trump said. Russian President Vladimir Putin "should not be doing it. He won't be doing it. Russia will have much greater respect for our country when I am leading it than when other people have led it."
Trump, who has vowed to improve relations with Russia despite some Republican opposition, said he did not know if he would get along with Putin and noted it's possible he won't. But he could not resist a swipe at his defeated Democratic election rival, Hillary Clinton.
"Do you honestly believe Hillary would be tougher on Putin than me?" he asked.
Read more: www.cnn.com