US national security adviser pushes for peaceful resolution after countrys failed missile test, as Donald Trump hopes for Chinese intervention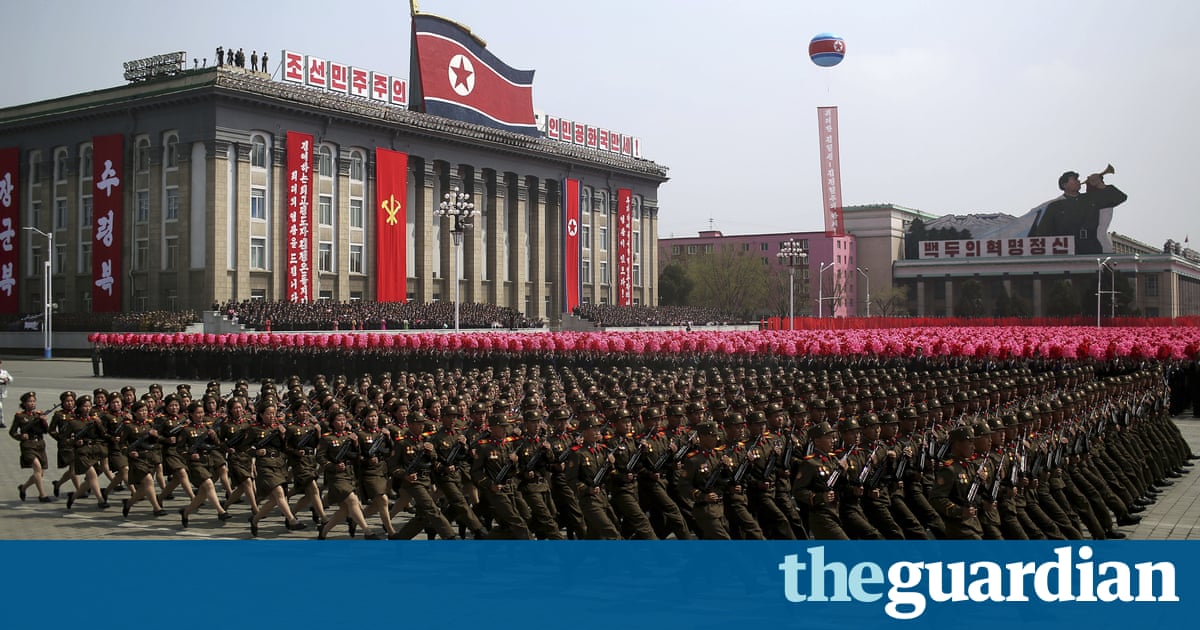 Donald Trump and senior officials said on Sunday the US would consider any lever diplomatic, economic or military to forestall North Koreas nuclear ambitions, a day after the vice-president arrived in the area and the isolated nation launched a missile test that failed.
The president and his national security adviser, HR McMaster, said they first hoped that China would act on its neighbor, which depends on Beijing to prop up its trade and finances. Trump said he had backtracked on a campaign promise to immediately denounce China, in order to push the country on North Korea.
Why would I call China a currency manipulator when they are working with us on the North Korean problem? he wrote on Twitter from his resort in south Florida. We will see what happens!
McMaster also hailed the presidents new relationship with his Chinese counterpart, Xi Jinping, whom he hosted in Florida earlier this month.
The consensus with the president, our key allies in the regions Japan and South Korea in particular, but also the Chinese leadership is that this problem is coming to a head, McMaster told ABCs This Week, speaking from Afghanistan.
Its time for us to undertake all actions we can, short of a military option, to try to resolve this peacefully.
Each missile and atomic bomb test officials had feared a sixth nuclear test over the weekend represented steady progress for dictator Kim Jong-un, McMaster said, whether or not a given test was deemed successful by his regime. The adviser refused to rule out overt or covert military action to stop what he called a grave threat to all people.
This is a situation that just cant continue, McMaster said. The presidents made very clear that he is not in the business of announcing in advance exactly what hes going to do in any particular situation.
McMaster held out hope that Beijing could exert economic pressure on Pyongyang. He said Trump and Xi had cultivated a warm relationship and that the Chinese leader was courageous to abstain from siding with Russia in the United Nations this week. China had previously joined Russia in voting against resolutions to denounce the actions of Syrias government in its civil war.
During their meeting, Xi briefly told Trump about the deep ties and complicated history between China and North Korea, Trump told the Wall Street Journal this week.
After listening for 10 minutes I realized that not its not so easy, Trump said, expressing surprise at the pressures of trade and migration along the Chinese-North Korean border. A lot of goods come in. But its not what you would think.
A few days after that meeting, though, Trump said he would be willing to act alone. If China decides to help, that would be great, he tweeted. If not, we will solve the problem without them!
Read more: www.theguardian.com