Washington is concerned dispute is entrenching divisions and may force Qatar into a closer relationship with Iran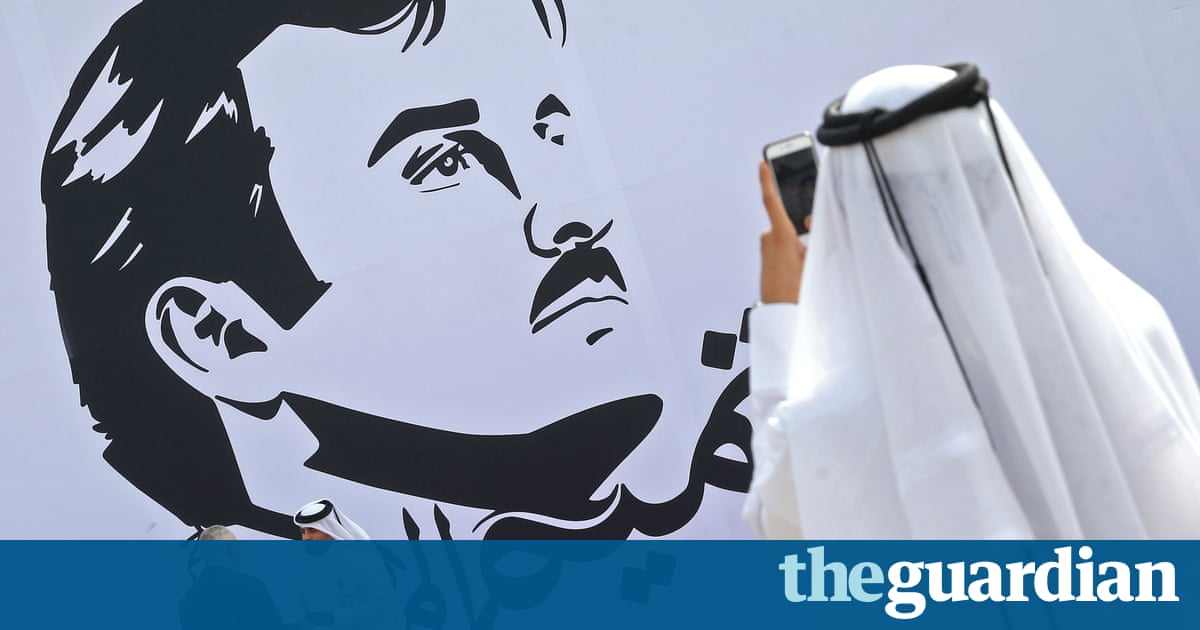 Gulf states expect Donald Trump to intervene to try to end the bitter feud between Qatar and four other Middle East states that has destabilised the region.
The US is concerned that the four month-long dispute involving its chief allies in the region is entrenching divisions and may end up forcing Qatar – home to the US's primary Middle East military base – into a closer relationship with Iran.
Washington is expected to give the regional mediator, Kuwait's Sheikh Sabah al-Ahmad al-Sabah, another chance to try to persuade the warring parties to meet at a long-scheduled Gulf Cooperation Council summit in December, but it may intervene soon afterwards.
"We will not and cannot dictate the terms of any resolution, but we are happy to be available in any way that the parties would like," the US assistant secretary of state Tim Lenderking said this month.
He said the rhetoric surrounding the dispute, including "personal and often humiliating attacks", made a verbal ceasefire a precondition of any talks. "At the moment there is an erosion of trust between the Gulf leaders," he said.
Hacked emails, secret tapes, "fake news" and conspiracy theories have proliferated as the once secretive monarchies hurl abuse at one another across social media.
Apparent efforts by the quartet – Saudi Arabia, the UAE, Bahrain and Egypt – to foment internal strife in Qatar or even a coup against the Harrow- and Sandhurst-educated emir, Tamim Bin Hamad al-Thani, have backfired.
The blockade has instead resulted in a rallying to the flag by the country's 250,000 Qataris and its many other residents. Many of Doha's buildings, cars, airport signs, mobile phone covers and even Qatari Twitter handles are festooned with the same drawing of the emir, nicknamed "Tamim the Glorious".
In universities, students report an upsurge of patriotic feeling. Alanood al-Jalahma, a 21-year-old medical student, said the dispute had led to a growing interest in politics on university campuses. "People are speaking up and saying this could be done better. Change is happening," she said.
But Jalahma said it was also leading towards a long-term rupture in the Gulf. "People are so scared that if I send a note of congratulations on social media to a friend in Bahrain, they will not reply."
The crisis erupted on 5 June when the quartet imposed a diplomatic and physical blockade of Qatar. They demanded the country end its alleged support for terrorism, cut its links with Shia Iran and end its subversion of their regimes. They claimed Doha had harboured key figures from Hamas, the Taliban and the Muslim Brotherhood, and financed dissident clerics in Saudi Arabia.
In an interview with the Guardian, the chair of Qatar's national counter-terrorism committee, Abdulaziz al-Ansari, went on the offensive over claims that his country had been soft on UN-designated terrorists, the wedge issue with which the quartet has sought to sway US public opinion.
"We wake up every day with a new made-up list of alleged terrorists that the blockading countries say we are harbouring and that must throw into jail, but there is an international system for dealing with such cases," he said.
He pointed to a new bilateral memorandum of understanding that his government had signed with the US. "The memorandum creates an agreement with the US and a model that other countries in the region could replicate. The whole world has to collaborate in the exchange of information because delay can cause disaster. We have energised all of Qatar's relevant government agencies and to put them to work under one umbrella."
Ansari insisted travel bans and asset freezes had been imposed on all those designated as terrorists by the UN in Qatar. A domestic list of designated terrorists has been established, and three men previously discharged for lack of corroborative evidence are again facing prosecution. The threshold for prosecution has been lowered. In addition, it is expected that a small number of US Treasury officials will be permitted to work inside Qatar's government.
Read more: www.theguardian.com