Russian blacklist also expanded to include many indicted by Mueller for role in 2016 election meddling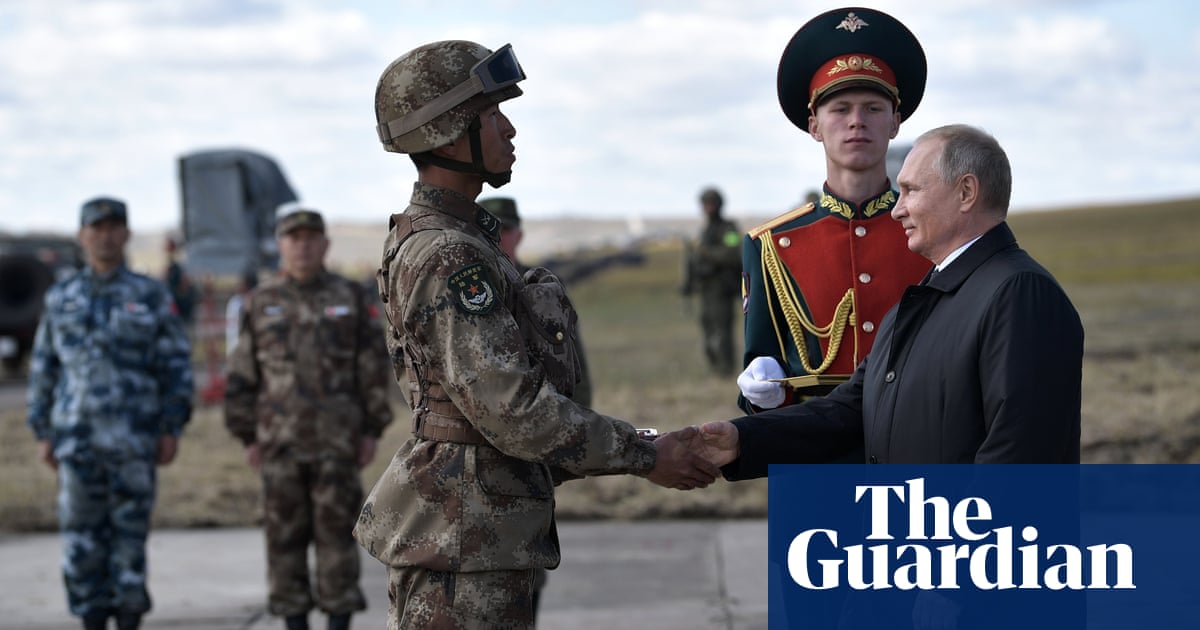 The US has sanctioned the Chinese military for buying Russian fighter planes and missiles, and blacklisted more than 30 Russians, most of whom have been indicted for their role in Moscow's effort to subvert the 2016 US election.
The new sanctions unveiled by the state department on Thursday will sharpen tensions with Beijing amid a brewing trade war – and further sour relations with Moscow.
The expansion of the Russian blacklist also represents an endorsement of the investigation into Russian meddling in the 2016 vote by the special counsel Robert Mueller, which Donald Trump has repeatedly denounced as a "witch-hunt".
Of the 33 names added to the Russian blacklist, three entities and 30 individuals, 28 were indicted earlier this year by Mueller's team.
The list includes three companies and 13 individuals indicted in February this year for involvement in a broad attempt to influence the 2016 election through fake social media accounts in operation masterminded by the Internet Research Agency in St Petersburg.
It also includes 12 officers of Russian military intelligence indicted by Mueller in July for the hacking of Democratic National Committee emails during the election.
The state department also named Igor Korobov, the head of the main intelligence directorate of the Russian army, known as the GRU, and one his deputies, Sergey Gizunov, as well as three Russian defence companies, including the mercenary organisation PMC Wagner.
Being added to the blacklist does not immediately trigger sanctions, but anyone dealing with a blacklisted person or entity could be liable to punitive measures under the Countering America's Adversaries Through Sanctions Act (Caatsa) passed by Congress in 2017.
Read more: www.theguardian.com