Estimates of fatalities from ongoing operation vary while US soldier dies of wounds sustained in Logar province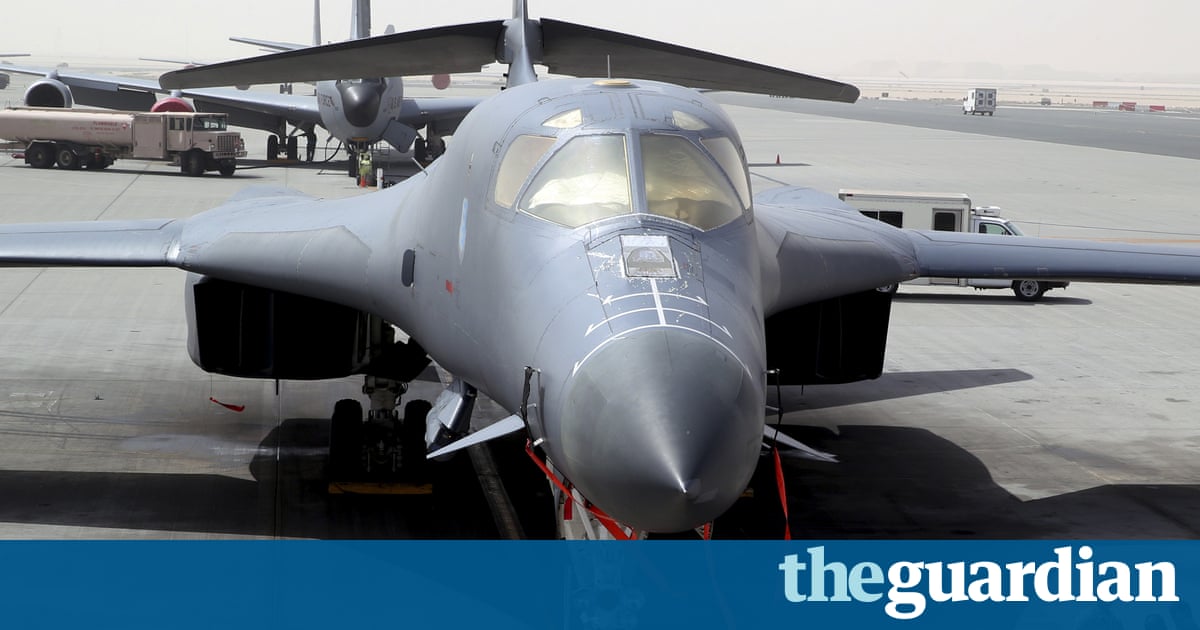 US airstrikes have killed scores of civilians in the northern Afghan province of Kunduz, according to officials and residents in the area, a fierce battleground that has been hit by several errant US airstrikes in recent years.
A US soldier was killed on Saturday after sustaining injuries on an operation in Logar in the eastern part of the country, the US military said.
The airstrikes in Kunduz on Friday night targeted three villages in Chardara, a district west of the provincial capital where Taliban fighters have long maintained a strong presence.
Afghan security forces prevented access to the bomb sites in Essa Khil, Qatl-e Aam and Uzbek Bazaar, barring relatives from picking up bodies and hindering a precise assessment of the toll. Afghan forces claimed no civilians had been killed in the strikes.
A provincial council member, Khosh Mohammad Nasratyar, estimated that around 55 civilians had been killed while an Afghan aid worker in the area, who asked not to be named, said at least 40 had been killed, including multiple women and children. The New York Times, citing residents and officials in the area, said at least 13 were dead.
An Afghan security official, who also asked not to be named, said the Taliban had forced locals to carry bodies of insurgents killed the night before, just as the bombers struck.
A spokesman for the US military in Afghanistan, Capt Tom Gresback, said US forces were looking into the allegations of civilian casualties but declined to say more about the operation, which he said was "ongoing".
American and Afghan forces had been carrying out operations in the area for several days, but residents said aerial attacks intensified on Friday night with jets, bombers and drones crossing the sky incessantly.
Residents said the bombings shook windows in the provincial capital and seemed worse than similar strikes in 2015, when coalition and Afghan forces battled the Taliban for two weeks inside the city.
US airstrikes have surged dramatically since Donald Trump announced his Afghanistan strategy. More than 900 munitions were released in August and September, bringing this year's total to nearly 3,000, more than twice the expended munitions last year.
Read more: www.theguardian.com