The author of new play Two Ladies explains how a photograph of Melania Trump and Brigitte Macron inspired her to consider the meaning and resonance of their proximity to power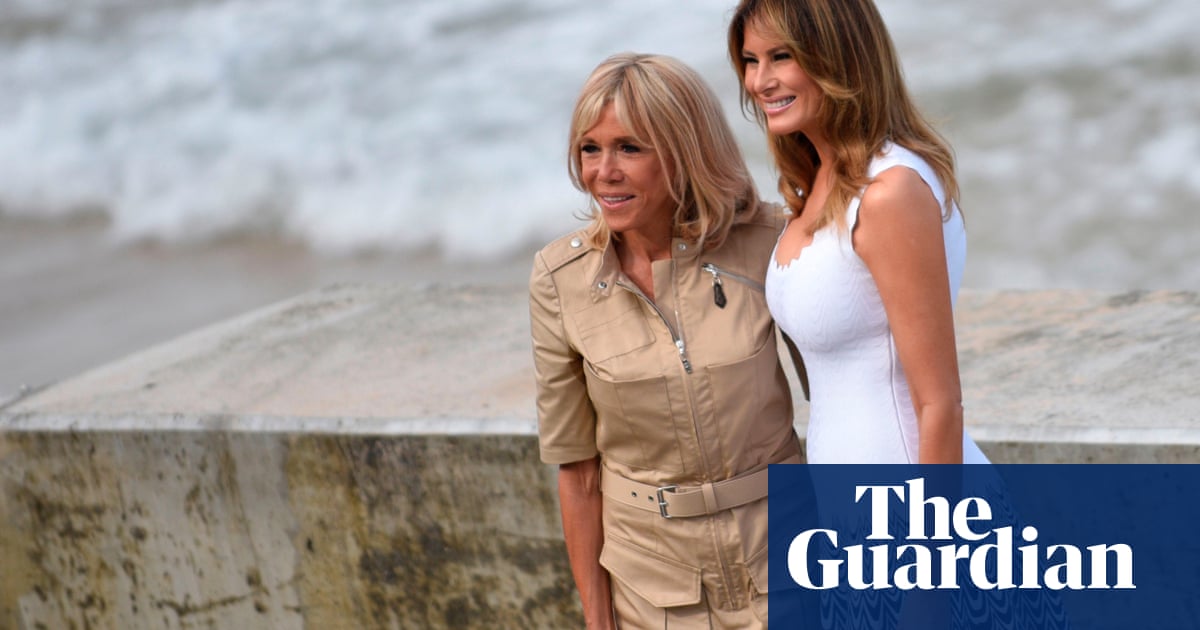 It is 14 July 2017. Donald Trump is guest of honour at the annual Bastille Day celebrations in Paris – a double whammy that year, marking the centenary of America's entry into the first world war. Emmanuel Macron and the French weren't stinting – there was pomp, ceremony and lavish military displays, not to mention handshakes between the two new presidents. Handshakes that went on and on … and on, like some bizarre courtship ritual, simultaneously friendly and mildly aggressive.
But as they primped and preened and smirked and backslapped, my eyes were drawn not to the men but to the two women standing, somewhat awkwardly, either side of them trying to smile. The wives. Brigitte Macron, the former schoolteacher who, it was noted relentlessly at the time, is 25 years older than her husband, and Melania Trump, the ex-model from Slovenia who, it is much less noted, is 24 years younger than herhusband. Brigitte, it was widely reported, was the rock of strength with whose support, encouragement and, indeed, rumoured coaching, Macron had built his movement La République en Marche, beating the far right Marine Le Pen. Melania, it was generally gossiped, just wanted to run for the hills.
Read more: www.theguardian.com