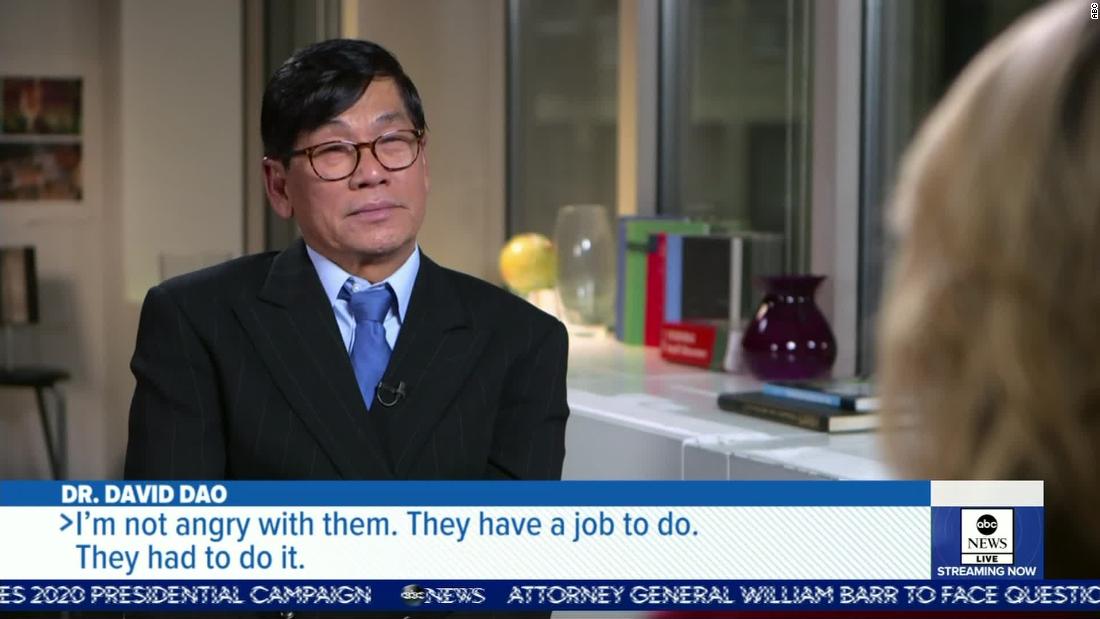 ( CNN) Dr. David Dao doesn't recall officers dragging him off a United Airlines flight — but he does remember being emotional after seeing cell phone video of the 2017 incident that generated a firestorm of dispute for the airline, he told ABC News.
Dao, speaking publicly for the first time about the encounter that left him bloodied, said that he woke up in a hospital with no memory of being taken off the plane.
Cell phone footage proved security officers dragging Dao by his arms and legs down an aisle before takeoff from Chicago's O'Hare International Airport on April 9, 2017, after he refused to surrender his seat on the packed airliner for commuting crew members.
United CEO: A mistake of epic proportions