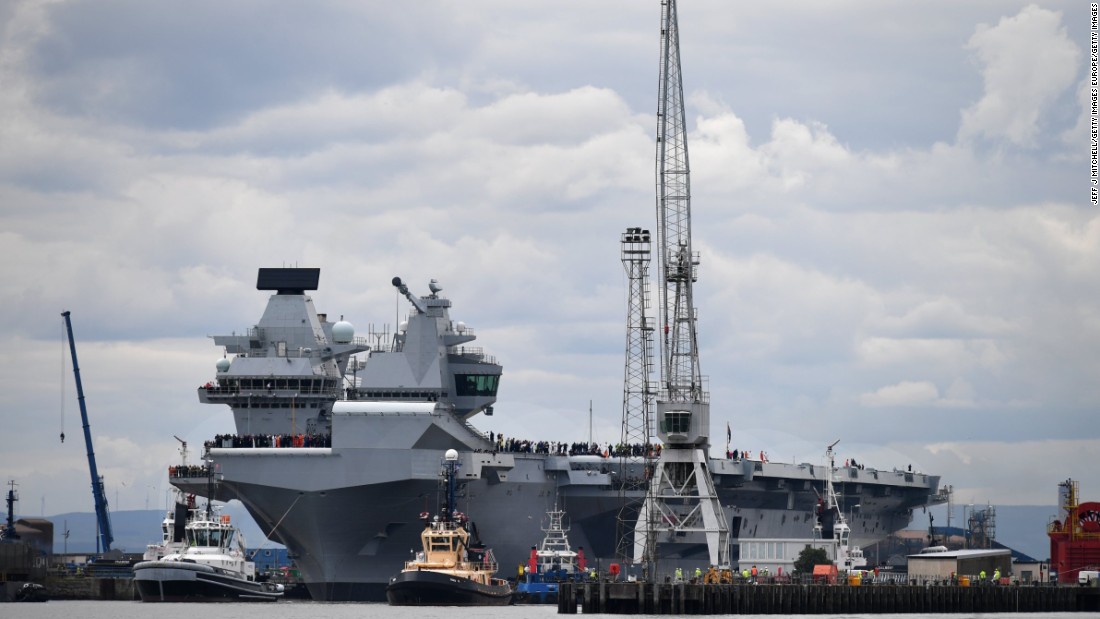 Hong Kong (CNN)China has hit back at the UK after the country's foreign secretary said two British aircraft carriers could be sent to patrol the South China Sea.
Speaking Friday, Chinese Foreign Ministry Spokesman Lu Kang said "certain outside countries are determined to stir up trouble" in the region.
"Whatever banners these countries or officials claim to uphold, and whatever excuses they claim to have, their track record of bringing chaos and humanitarian disasters through their so-called moral interventions in other parts of the world is enough to make nations and peoples in the region maintain high vigilance," he added.
His remarks come after UK Foreign Secretary Boris Johnson, speaking in Australia Thursday, said "one of the first things we will do with the two new colossal aircraft carriers that we have just built is send them on a freedom of navigation operation to this area."
Johnson did not specify exactly where the carriers would be sent, but added the operation was designed to "vindicate our belief in the rules-based international system and in the freedom of navigation through those waterways which are absolutely vital for world trade."
That the UK is apparently taking sides in the dispute is likely to especially rankle in Beijing, where memories of China's so-called "century of humiliation," during which it suffered embarrassing defeat to the UK in the Opium Wars, are still fresh — and kept so by state propaganda and the country's education system.
Read more: www.cnn.com