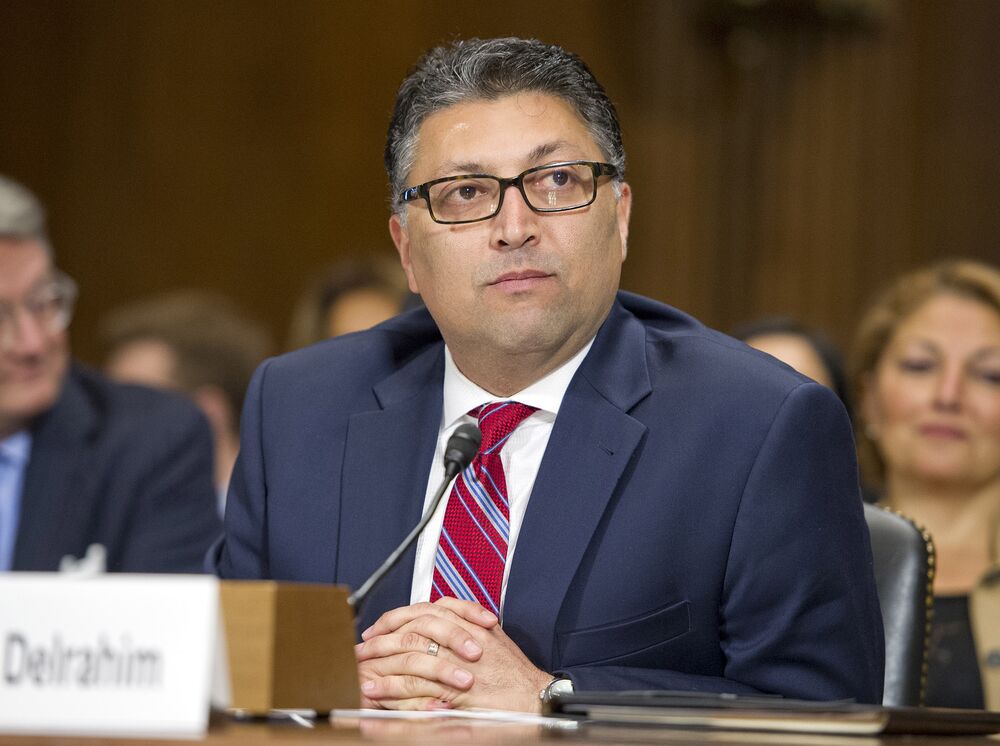 Delrahim says enforcers must guard against 'misdeeds' by firms

Calls for new thinking on digital markets, dominant companies
The Trump administration's antitrust chief said competition watchdogs need to keep an eye on digital platform companies that may be abusing their market power to thwart rivals, the latest sign of Washington's intensifying scrutiny of technology companies.
Makan Delrahim, head of the Justice Department's antitrust division, said at a conference in Chicago on Thursday that officials should be "open and receptive"' to evidence that some tech companies may be engaging in exclusionary conduct, such as below-cost pricing aimed at driving out competitors, to gain control of a market.
"In certain platform markets involving network effects, there may be barriers to entry or a tendency toward a single firm emerging as the sole winner," Delrahim said, according to his prepared remarks. "Antitrust enforcers may need to take a close look to see whether competition is suffering and consumers are losing out on new innovations as a result of misdeeds by a monopoly incumbent."
The remarks are a warning shot at technology giants and add to the mounting scrutiny the companies are encountering over their dominance.
Data Leak
Facebook Inc. is rushing to respond to an outcry from officials and privacy advocates in the U.S. and Europe in the wake of a data leak that affected 87 million users. Meanwhile, President Donald Trump has taken aim at Amazon.com Inc., accusing the online retailer of costing the Postal Service "massive amounts of money."
The Postal Service, which is legally prohibited from charging shippers less than its delivery costs, has said that its e-commerce services benefit the organization and its mail customers.
In his speech at the University of Chicago, Delrahim nodded to a legal-research paper titled "Amazon's Antitrust Paradox," written by Lina Khan, the director of legal policy at the Open Markets Institute in Washington. The paper outlines the threats Amazon poses to competition, and argues that the framework used by U.S. antitrust enforcers is ill-equipped to take on today's dominant online platforms.
Shifting Attitudes
"Her note surely has been subject to some criticism,"Delrahim said, "but we should encourage fresh thinking on how our legal tools apply to new digital platforms. We need more thinking — diverse thinking — about these questions. And, we need a civil discourse on this topic."
Delrahim also alluded to Facebook's data scandal, saying consumer attitudes toward privacy protection appear to be shifting as people gain a greater understanding of the scope of data collection by companies.
That's potentially fueling demand for products that attract users by putting greater emphasis on protecting personal data. Antitrust officials should ensure that there are ways for these new entrants to compete, Delrahim said.
"Neither antitrust agencies nor incumbent monopolists should be allowed to kill off this type of competition," he said.
Read more: www.bloomberg.com