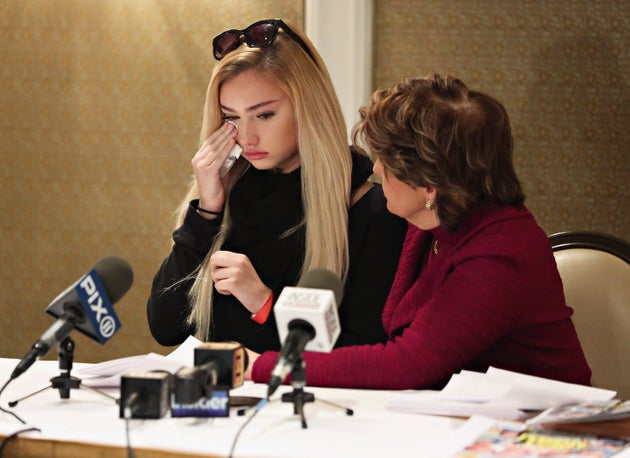 O'Malia said the rapper contacted her first on Instagram before moving to text messages. The teen stated that she thought he was perhaps messaging her because of her music, but claims he didn't mention it when he first reached out to her. She went on to say that she became"uncomfortable" when he asked to FaceTime with her three times.
To be clear, O'Malia only accused the rapper (who is believed to have been dating Jenner since she was 16) of making her "uncomfortable." At the press conference, her lawyer slammed OK! Magazine for claiming she was involved in an alleged "sex scandal," and went on to condemn Tyga for contacting the teen in the first place.
"[Her mother] feels that it is completely inappropriate for an adult male to communicate with her 14-year-old daughter, ask for her phone number and ask when she is coming to LA," Allred said on Monday.
In response to these comments, Tyga's manager told TMZ the rapper only wanted to FaceTime with the teenager to see if she could really sing, since he was in the studio with his producers.
What's more, the website obtained texts between the two that purportedly show O'Malia telling the rapper she was 17 — as if the rapper believing she was only one year underage was somehow better.