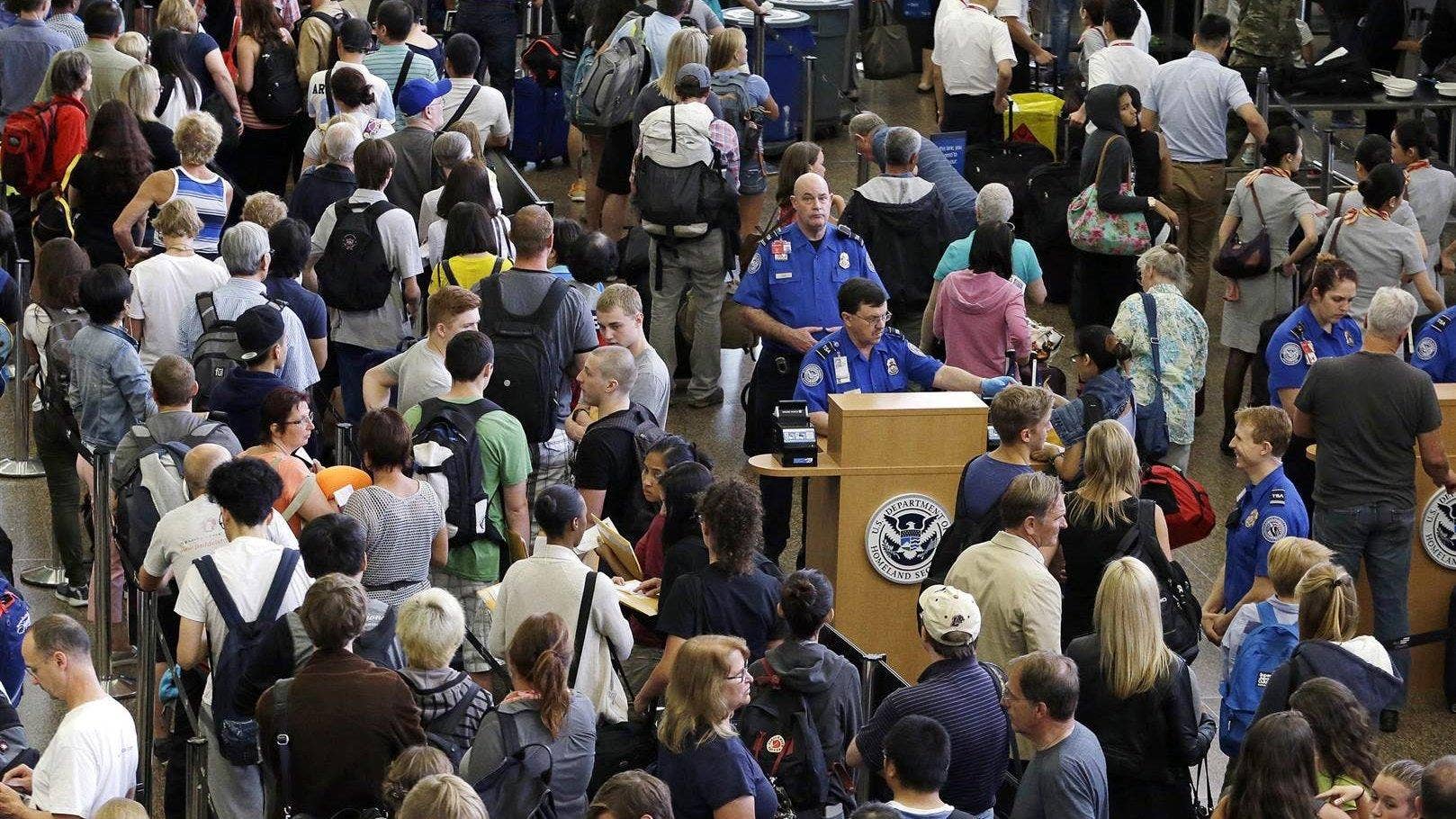 With the Transportation Security Administration warning passengers that long lines at major airports are not going away, it seems the only immediate relief in sight is the TSAs PreCheck option — designed to get passengers through security faster.
But critics arent so sure. They say the pass is just a moneymaker for the TSA thats facing its own application backlog and doesnt always work at certain airports, anyway.
I was at LaGuardia airport just yesterday and actually the PreCheck wasnt open, so I had to wait in line, a long line with everyone else, said travel expert Lee Abbamonte. Not that thats the worst thing in the world, but if you paid the money for PreCheck you want to actually get the benefits that you paid for.
Hes not alone. The TSA acknowledged to Fox News it does close the PreCheck lines from time to time at certain airports when there is a lack of anticipated demand.
Ideally we would like to have more PreCheck lines, TSA spokesman Michael McCarthy said. Similar to a highway toll, the goal is to be open.
Thats just one complication for PreCheck passengers, though, who pay an $85 fee and go through a face-to-face meeting, and fingerprint and FBI background checks to enroll. It turns out the waits to enroll in the fast-track program are getting longer and longer.
The TSA says it is now processing about 10,000 applications a daymore than double the daily average this time last year. As a result, applicants are waiting up to six weeks for appointments, potentially dashing many travelers hopes of enrolling in PreCheck before going on summer vacation.
Once approved, the PreCheck pass is designed to get passengers through security much faster by allowing them to keep their shoes on and laptop in their bags when going through a designated TSA line, which is typically much shorter than the regular line.
The TSA says its looking into reducing the $85 cost by taking bids from private contractors who can process the background checks more efficiently than the FBI.
Most passengers Fox News talked to say their temperature rises when they see the TSAs inefficiencies. But most realize for now the risk might be worth the wait.
If Im going to wait three hours to prevent terrorism, I would do that, Charlene McFerson said.
TSA officials are meanwhile facing questions from Congress about the snarled security lines at airports.
At a hearing Wednesday, TSA Administrator, Peter Neffenger said since 2013, airlines have seen an increase of 100 million travelers. At the same time, he said, the TSA has cut thousands of agents and is too understaffed and underfunded to handle this years summer travel rush.
We are holding ourselves accountable for we have reinvigorated and are working closely with Congress on this mission, Neffenger said.
The current TSA meltdown began in mid-May when hundreds of passengers missed flights at Chicago airports because they got caught in security lines reportedly over two hours long.
American Airlines officials tell Fox News it delayed over 30 flights in Chicago because of the TSA back up, which caused a domino effect on nationwide flight schedules. Congress and the TSA responded by rushing in almost 800 new full-time agents and K9 teams, set to be in place by June 15. But critics say the backup might not make a dent in the TSAs extreme staffing shortage.
The TSA has cut over 4,500 jobs since 2011, when budget cuts forced the agency to scale back on agents. At the time, airline passenger numbers plummeted in the midst of a recession.
Now, the TSAs staffing is way down as millions more passengers hit the skies.
(Travelers who want to apply for PreCheck can enter their zip code into the TSA website, www.tsa.gov, to find the nearest processing office.)
Matt Finn is a Fox News correspondent based in the Chicago bureau. Follow him on Twitter: @MattFinnFNC
Read more: www.foxnews.com