As figures once reviled by the left are hailed for their opposition to Trump, critics warn against forgetting the past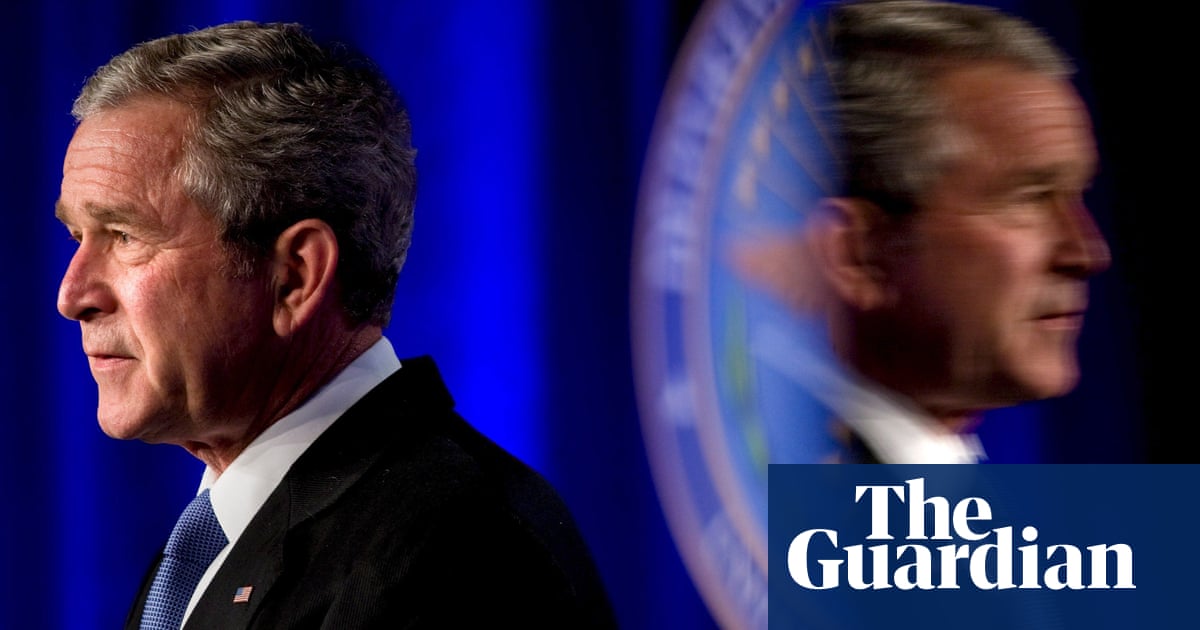 The empire strikes back. At late senator John McCain's funeral earlier this month, the Clintons, Bushes and Obamas sat side by side in the front pew along with the former vice-presidents Dick Cheney and Al Gore and Cheney's wife, Lynne. A clip of the former president George W Bush handing a sweet to ex-first lady Michelle Obama went viral.
Among the distinguished speakers at the Washington National Cathedral: Henry Kissinger, now a venerable 95. Among the most quoted lines: "America was always great", from McCain's 33-year-old daughter Meghan. It was an imperious rebuke from America's political establishment to the absent Donald Trump. McCain, no doubt, would have been delighted – but so too were many on the liberal left.
Not so long ago, the idea of liberals hankering nostalgically for Bush, hanging on Kissinger's words or cheering assertions of American exceptionalism would have been unthinkable. Likewise the idea of rooting for the rightwing attorney general Jeff Sessions, the former FBI director and registered Republican Robert Mueller, and other mandarins of the so-called "deep state". Yet old certainties have been shaken, roles reversed and loyalties scrambled by Trump's profoundly unorthodox presidency.
According to Dan Kovalik, a human rights and labour lawyer and adjunct law professor at the University of Pittsburgh, the liberal left was already in ideological confusion when Trump turbo-charged the process. "In short, liberals have decided that 'the enemy of my enemy is my friend', especially when 'my enemy' is Donald J Trump," he wrote via email.
"And so, bizarrely, liberals have decided that the CIA and FBI – despite their well-known history of suppressing civil liberties and civil rights in this country and abroad – are now noble institutions which should be believed and respected. This is because the CIA and FBI have largely taken an oppositional stance towards Trump."
Kovalik, author of The Plot to Scapegoat Russia and The Plot to Attack Iran, added: "Even George W Bush, who was hated by liberals especially because of the Iraq war (which the CIA helped lie us into, by the way), is now considered a sweet, old grandpa figure who liberals coo over, especially when he is bantering with Michelle Obama.
"Part of this is that people like Bush or McCain or even [the vice-president Mike] Pence, who at least appear to be standard, reasonable politicians, seem wonderful now when compared to Mad King Trump. And because Trump talks about 'making America great again', liberals have decided that, somehow, even under presidents like W or many more like him, we have always been great. Of course, this is nothing but a childish contrariness totally lacking in political sophistication and historical understanding."
Bush misled the US into Iraq in search of non-existent weapons of mass destruction with a war that cost hundreds of thousands of lives and paved the way for the Islamic State. The use of torture at CIA "black sites" prompted calls for him to be prosecuted for war crimes. Bush also presided over the biggest financial crisis since the Great Depression and bungled the response to Hurricane Katrina, in which 1,800 people perished.
Around the time he left the White House in 2009, a CNN survey found that only 34% of the public had a favourable view of Bush, while 62% had an unfavourable one. Yet two polls published last October found that more Democrats now view Bush favourably than unfavourably. Obama regularly praises him. The ascent of Trump has ensured his redemption is complete.
Read more: www.theguardian.com