The attack on Bashar al-Assad was welcome but the US presidents own aims were more important to him than saving Syrian babies lives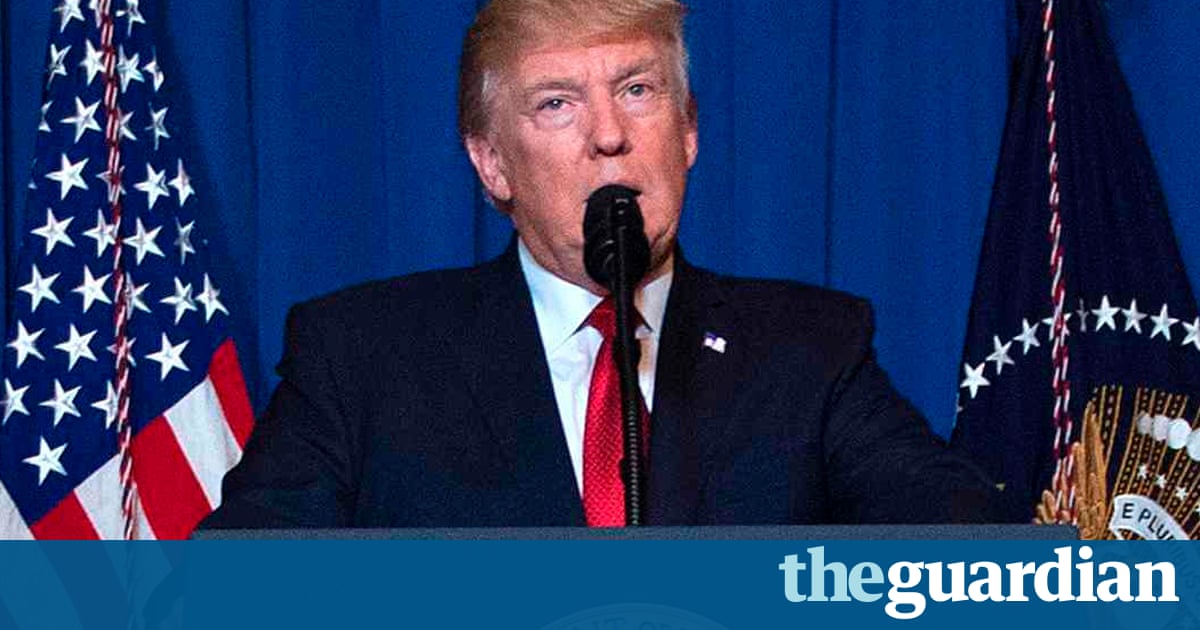 Sometimes the right thing can be done by the wrong person. Donald Trumps bombing of a Syrian airfield seems to belong in that category, though even that verdict depends on events yet to unfold. For one thing, we dont yet know if the 59 Tomahawk cruise missiles that rained down on the Shayrat base in the early hours of Friday morning were a one-off or the start of something more.
Antony Blinken, who served as Barack Obamas deputy secretary of state, recalled that the US intervention in Libya, which he backed, began with a very narrow, legitimate goal the protection of civilians from an imminent threat of slaughter but ended in regime change. Blinken warned Trump of the dangers of mission creep, urging him to avoid falling into an escalation trap.
But lets say the Shayrat strikes are not repeated. Given that the century-old prohibition on the use of chemical and biological weapons is a rare and valuable taboo, one that crumbles if not enforced, its hard not to welcome an act of enforcement. As Robin Niblett, the director of Chatham House, told me: There are so few norms that are considered sacrosanct. If you dont enforce this one, you create a sense of global anarchy, a global free-for-all.
Reporting from the Syrian town of Khan Sheikhun by the Guardians Kareem Shaheen allows for little doubt as to both the human calamity of the chemical attack that befell that place on 4 April and where culpability lies. Shaheens eye-witness account leaves the Russian claim that sarin was released into the air accidentally when Russian jets bombed a rebel-run chemical weapons plant in shreds. There are some who still doubt that Bashar al-Assads forces were behind the sarin attack: they include US-based conspiracy theorists Alex Jones and Mike Cernovich, backed in the UK by Katie Hopkins, who uses the hashtag #Syriahoax. But their numbers are dwindling. The evidence points to Assad.
That still leaves a legal question. Trump acted alone; he did not have UN authorisation or even try to get it. Which means he might have been breaking international law in order to enforce international law. But thats not the prime source of my discomfort. What troubles me more is that this necessary act was performed by someone who, in the words of radio host James OBrien, you wouldnt trust with scissors.
Read more: www.theguardian.com