US presidents move keeps embassy in Tel Aviv for now, despite campaign promise to move it to city Israel considers its capital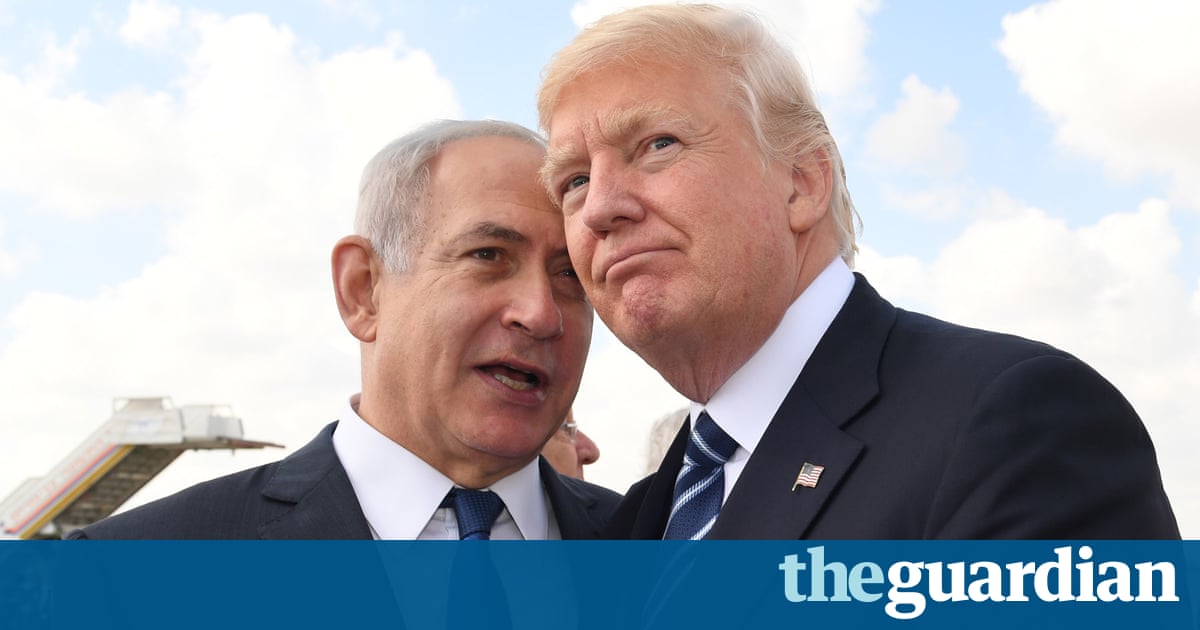 Donald Trump will not order the moving of the US embassy in Israel from Tel Aviv to Jerusalem in the near future, despite strong lobbying in recent days by senior Israeli officials.
A senior US official disclosed that Trump like all his presidential predecessors has signed the six-monthly presidential waiver to the 1995 Jerusalem Embassy Act, reneging on a key campaign promise, citing his desire to maximise the chances of negotiating a peace deal between Israel and the Palestinians.
But the official insisted that Trump still intends to move the embassy. Its a question of when, not if, a US official said, adding that the president doesnt think the timing is right, right now.
In timing such a move he will seek to maximize the chances of successfully negotiating a deal between Israel and the Palestinians.
Trumps move to renew the waiver came as he faced a Thursday deadline to renew or see the state department lose half its funding for its overseas facilities.
Presidents of both parties have renewed the waiver every six months for years.
[N]o one should consider this step to be in any way a retreat from the presidents strong support for Israel and for the United States-Israel alliance, the White House said.
President Trump made this decision to maximize the chances of successfully negotiating a deal between Israel and the Palestinians, fulfilling his solemn obligation to defend Americas national security interests.
In a statement, the office of the Israeli prime minister, Benjamin Netanyahu, said that far from helping peace, the signing of the waiver would hamper it.
Israels consistent position is that the American embassy, like the embassies of all countries with whom we have diplomatic relations, should be in Jerusalem, our eternal capital.
Maintaining embassies outside the capital drives peace further away by helping keep alive the Palestinian fantasy that the Jewish people and the Jewish state have no connection to Jerusalem.
During his campaign last year, Trump repeatedly promised he would break with an international convention by moving the embassy to Jerusalem, as Israel had long demanded.
The move is regarded as controversial because it would be seen as overt recognition by the US of Israeli sovereignty over all of Jerusalem, the east of which was captured by Israel during the six-day war in 1967.
Palestinians claim the east of the city as a future capital in any negotiated two-state solution.
According to reports in the Israeli media, as the deadline for signing the waiver ticked down, Netanyahu intervened with the new US ambassador, David Friedman, earlier this week in an attempt to persuade Trump to stand by his campaign promise.
Read more: www.theguardian.com