US president claims it is too early to tell if Kim Jong-un is reconstructing Sohae facility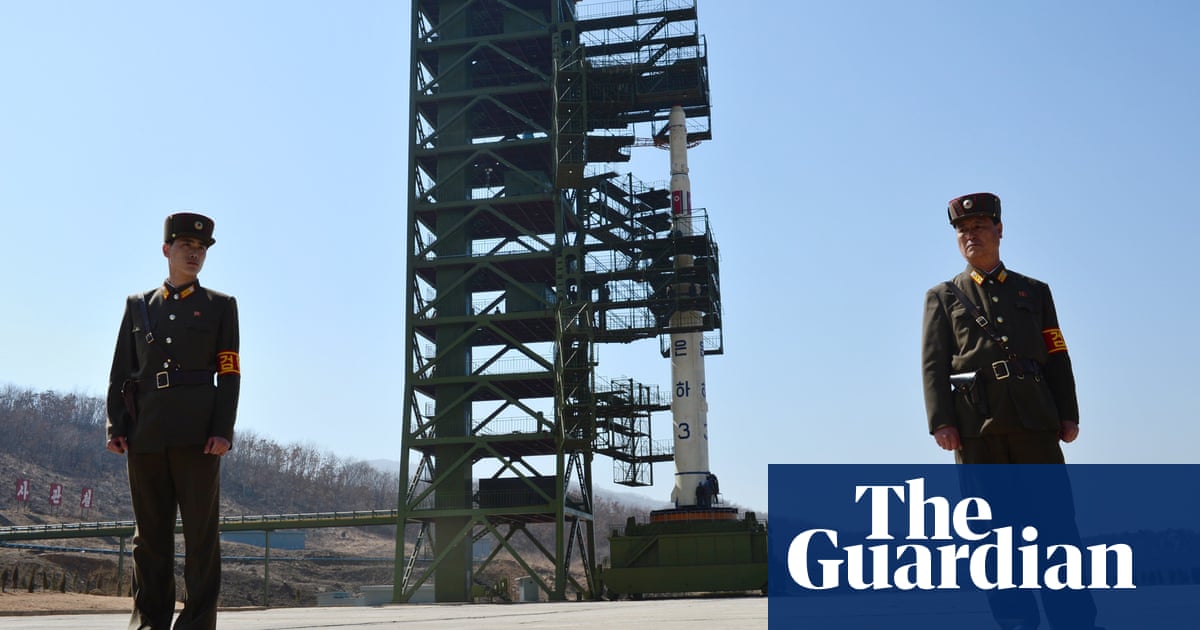 Donald Trump has said he will be "very disappointed" in the North Korean ruler, Kim Jong-un, if reports about a rocket launch site being rebuilt prove to be true.
Two US thinktanks and South Korea's Yonhap news agency have reported that work was under way to restore part of the Sohae satellite launching station even as Trump met Kim in Hanoi last week for their second summit.
"I would be very disappointed if that were happening," Trump said in the Oval Office, when asked if North Korea was breaking a promise.
"Well, we're going to see. It's too early to see … It's a very early report. We're the ones that put it out. But I would be very, very disappointed in Chairman Kim, and I don't think I will be, but we'll see what happens. We'll take a look. It'll ultimately get solved."
The White House did not immediately respond when asked what Trump meant by "we're the ones that put it out", but US and South Korean intelligence agencies cooperate very closely.
North Korea began work to dismantle a missile engine test stand at Sohae in 2018 after pledging to do so in a first summit with Trump in June.
A second summit between Trump and Kim broke down last week in Hanoi over differences on how far North Korea was willing to limit its nuclear programme and the degree of US willingness to ease sanctions.
"We have a very nasty problem there. We have to solve a problem," Trump said, while adding in apparent reference to Kim: "The relationship is good."
Trump, eager for a big foreign policy win on North Korea that has eluded predecessors for decades, has repeatedly stressed his good relationship with Kim. In 2018 he went as far as saying they "fell in love" but the bonhomie has failed so far to bridge the wide gap between the two sides.
Satellite images seen by 38 North, a Washington-based North Korea project, showed that structures on the Sohae launch pad had been rebuilt sometime between 16 February and 2 March, Jenny Town, managing editor at the project and an analyst at the Stimson Center think tank, told Reuters.
Read more: www.theguardian.com