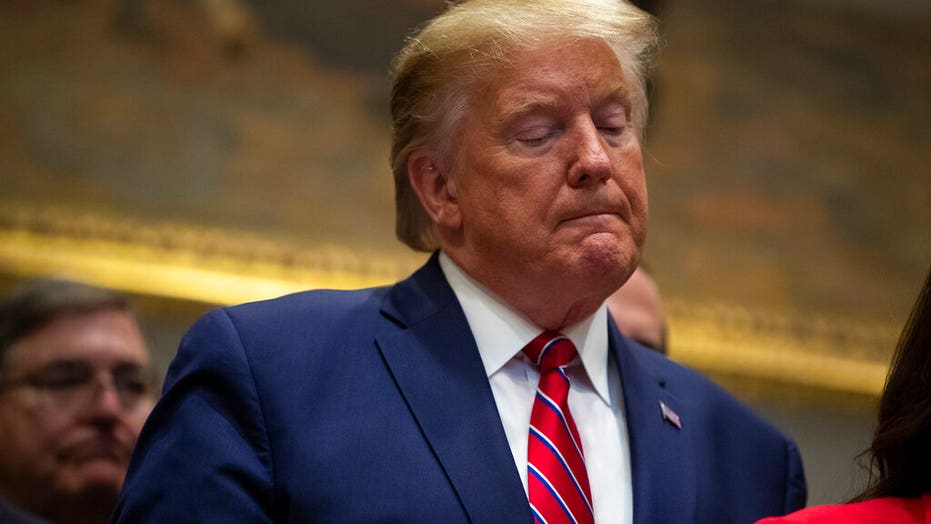 Trump's motorcade waits at Walter Reed National Military Medical Center in Bethesda, Md. Saturday. (Associated Press)
Saturday's visit was Trump's ninth trip to Walter Reed since taking office in January 2017.
CLICK HERE FOR THE FOX NEWS APP
Results from Trump's last physical nine months ago revealed he had gained six pounds since taking office. At 243 pounds and 6 feet, 3 inches tall with a Body Mass Index rating of 30.4, the president passed the official threshold for being considered obese. Obesity, a common weight condition that affects 40 percent of Americans, can increase the risk of heart disease, diabetes, stroke and some forms of cancer.
Trump doesn't drink alcohol or smoke but has a hearty appetite for fast food, steaks and desserts. His primary form of exercise is golf.
The Associated Press contributed to this report.
Read more: www.foxnews.com