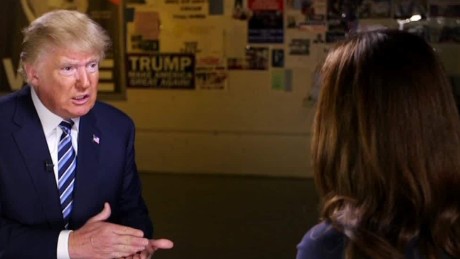 (CNN)In 2008, a gang of teenagers who frequently hunted and assaulted Latino immigrants murdered an Ecuadoran man named Marcelo Lucero in the village of Patchogue, New York.
This week, presidential candidate Donald Trump, the leading anti-immigration voice in America, the man who has talked of deporting 11 million undocumented immigrants, plans to
speak
at a GOP fundraising event three blocks from the spot where Lucero bled to death.
For any other candidate, the decision to accept an invitation to address more than 1,000 supporters near the site of a notorious hate crime would be a quickly corrected mistake. No reasonable politician would want to salt the wounds of a community that has worked hard to recover from the type of violence that occurred in Patchogue. The Lucero family's friend, Rev. Allan Ramirez, says Trump is "offending all of us who consider the area sacred ground." For Trump, it's business as usual.
In his infamous announcement speech in June, Trump devoted lots of time and emotional energy to the idea that America is being overrun by violent criminals "sent" intentionally by the Mexican government.
In the years before the Lucero killing, a local chapter of the Minuteman Militia was founded on Long Island and one of its supporters
told
The New York Times that if police didn't enforce immigration laws "then someone has to."
In the same period, a county executive, who had designs on higher office, made undocumented immigrants into a big political issue. Like Trump, Steve Levy referred to children born to undocumented immigrants as "anchor babies." In 2006, he also falsely claimed that a local hospital
closed
its maternity ward because "they can't deal with all of these anchor babies."
In the same speech, made before Lucero was killed, he said, "There has to be an end of the looking the other way or you're just going to be living in a nation of chaos." A decade later, chaos has yet to arrive, but anti-immigrant fear persists.
On Thursday, Trump brings his version of the hysteria to the place made holy by Marcelo Lucero's blood. Those who remember him plan to stand nearby in protest and to pray that hate speech doesn't lead to more violence.
Read more: www.cnn.com