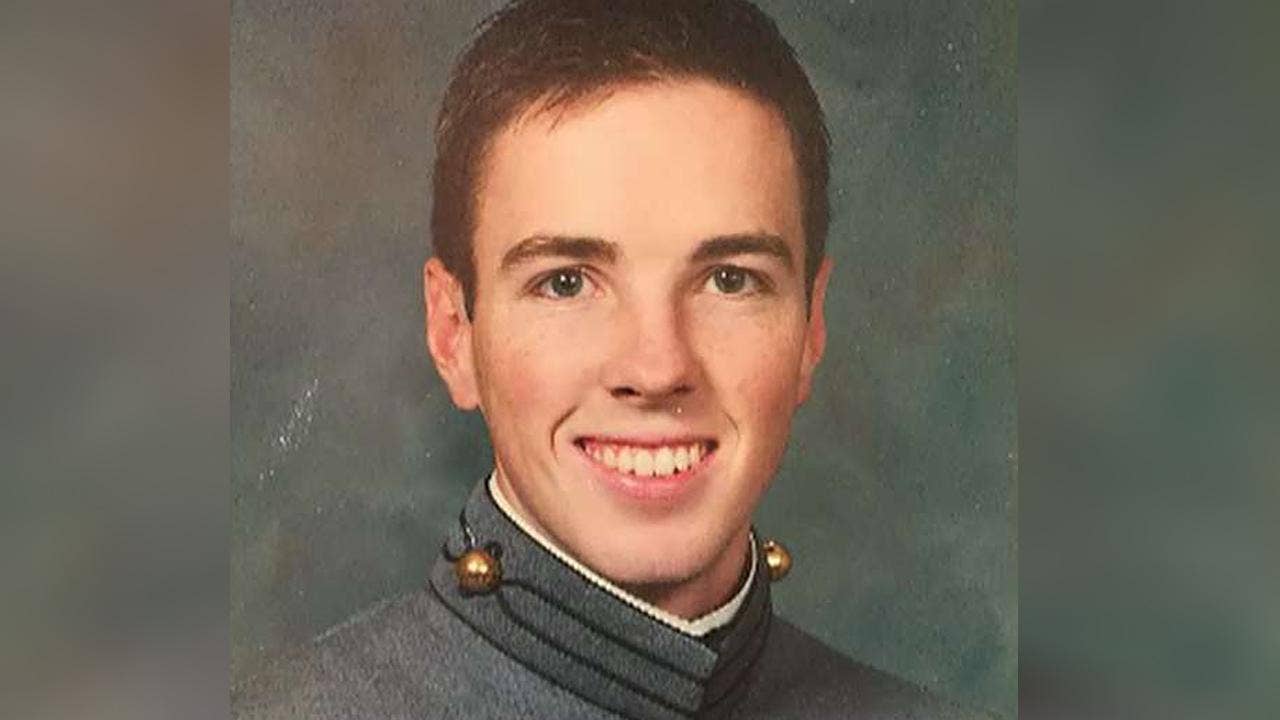 The controversy over Palestinian Authority payments to convicted terrorists and their families is expected to be a top priority when President Trump meets with Palestinian leader Mahmoud Abbas at the White House on Wednesday, Fox News is told.
Stopping the payment of terrorist families is a priority for this administration and this president, and a necessary foundation for real peace, a senior administration official said. We expect the president will make this point in the meeting.
The role of the payments, which has gained prominence in recent days, has outraged lawmakers who have pointed to the case of American terrorism victim Taylor Force as a prime example of what they charge is the Palestinian Authoritys support for terror attacks against civilians. They claim some of the funds doled out by the P.A. come from American taxpayers.
Force was a West Point graduate who served in Afghanistan and Iraq, and was pursuing his MBA at Vanderbilt last year. Until, as his mother Robbi recalled, "Taylor was stabbed to death while he was in Israel by a Palestinian.
BILL WOULD PRESSURE PALESTINIAN GOV'T TO CUT OFF TERROR-TIED PAYMENTS
Taylor, who was 28, was walking along the Mediterranean boardwalk promenade with friends in Tel Aviv, when he was savagely knifed to death on March 8, 2016.
His killer was identified as a Palestinian terrorist, 22-year-old Bashar Masalha, who authorities say went on a stabbing spree that also severely wounded 10 others before he was shot dead by Israeli police.
"All dads and all moms are proud of their kids. Taylor basically did everything right, but he was humble about it," said his father, Stuart.
Taylor's parents say their grief was compounded by the fact that the family of their son's murderer is making money off his death. The Palestinian Authority spends hundreds of millions of dollars a year paying jihadists and their survivors who were involved in acts of terrorism.
It rewards attacks, said former Ambassador Dennis Ross, who spent decades trying to forge Middle East peace as a top official in three administrations. It offers a payoff for that, in other words it elevates it and makes it something to be admired.
A congressional bill named for Taylor, the Taylor Force Act, would cut off the U.S. aid unless the Palestinian Authority stops the payments.
Ross spoke to reporters at a briefing held by the Washington, D.C.-based The Israel Project, which focuses on Middle East issues. Ross urged Trump to support the Taylor Force Act and to tell Abbas directly that the payments need to end.
If the president would approach it in terms of saying, look I understand it is not easy for you to do but Im looking for each sides to take hard steps as proof that they are really ready to move towards finalizing and ending this conflict, I am prepared to stay invested if you are prepared to take a hard step, Ross said.
He said Trump should also tell Abbas, What we cant talk about, is you not doing it.
South Carolina Republican Sen. Lindsey Graham, the leading sponsor of the Senate legislation, asked at a news conference last week: "Can you imagine growing up in a country where your government will pay you for killing someone else through a terrorist act?"
"If you die as a terrorist, as a 'martyr,' your family will get an annual stipend greater than the average Palestinian earns. In this case, the terrorist who killed Taylor Force … was hailed as a hero, was basically given a state funeral, and his family was given money by the state," Graham said.
The House bill is sponsored by Colorado Republican Rep. Doug Lamborn and New York Republican Rep. Lee Zeldin.
"Taylor Force is an American hero," Zeldin said. "Its about letting the Force family know that we stand with him and they stand with their son. … The United States Congress and President Trump will do the right thing."
Graham predicts that if the bill reaches Trumps desk, he will sign it.
The U.S. government gives the Palestinian Authority more than $300 million a year. According to the P.A.s online budget, it shells out that same amount to the families, or about 7 percent of its total budget.
Palestinian Authority Ambassador to the United Nations Riyad Mansour said the government is against killing innocent civilians from any side." But when Fox News pressed him to comment on Forces case, Mansour was dismissive and would not address it.
"You cannot cherry-pick one case here or one case there. There are a large number of Palestinians who are receiving compensation, they are victims of Israeli terrorism or killed by Israeli soldiers."
Official Palestinian news agency WAFA also reported that a Palestinian official assured Tuesday that allowances for families of those killed by Israel would not be touched.
Taylor's parents say the payments to Masalhas family were an additional shock after learning of their son's fate. His father was golfing when he suddenly received the phone call that no parent ever wants.
"I was actually out on the golf course, getting some practice putts and my cell phone rang. I recognized the area code, from Nashville, where Vanderbilt is and I figured it was my son calling from Israel, and he is borrowing somebody's phone. I said, 'Hello?' … [they said] 'this is the Chaplin at Vanderbilt University, I am on a speaker phone in a room with the Dean of Students and the Provost,' and I said to myself that this is not going to be a very good phone call.
"She proceeded to tell me that Taylor had been in a group of six students that had been walking to dinner, and that they had been attacked by someone who they believed was a terrorist, and he was stabbed, and he was transported to the hospital by ambulance but he didn't make it.
Mrs. Force recalled, "I said they had the wrong person, it's not Taylor."
Since that harrowing moment, the Forces and Taylor's sister, Kristen, have embarked on a deeply meaningful mission in his memory — trying to ensure that the incentives to commit terrorism are removed. An important step, they say, is for Congress to pass the Taylor Force Act.
"Our main mission is to spread the word about the legislation," Force said.
Ben Evansky contributed to this report.
Follow Eric Shawn on Twitter: @EricShawnTV
Read more: www.foxnews.com