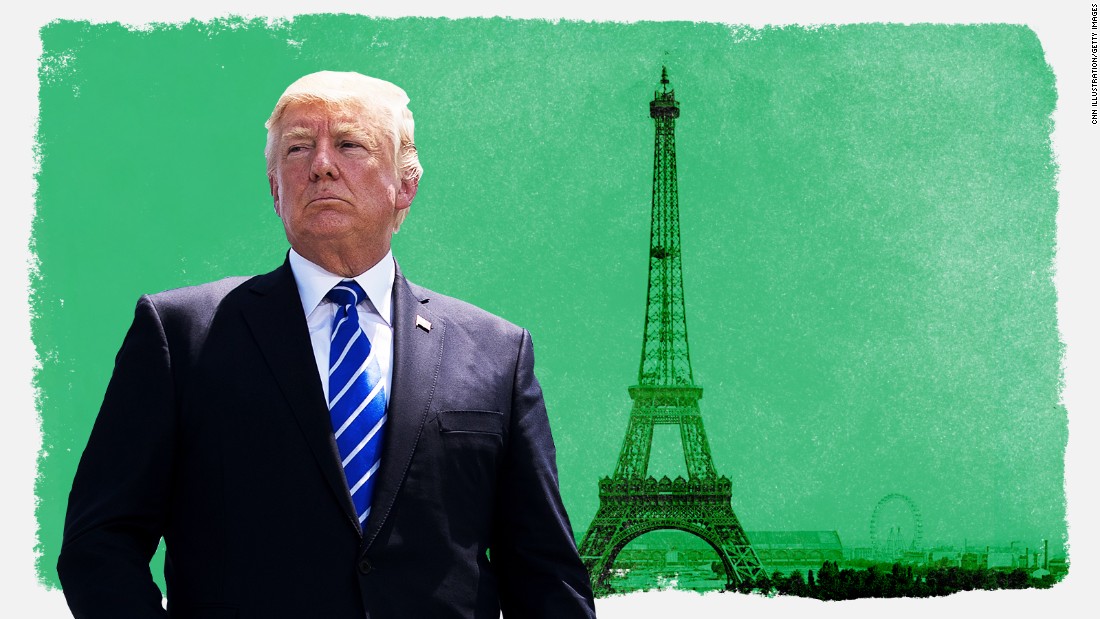 (CNN)"America First" is becoming increasingly America alone. Somehow, Donald Trump has managed, with a single, desperate and ill-conceived stroke, to sever the United States from the rest of the world.
I was astonished 18 months ago to witness at the Le Bourget conference center outside Paris the extraordinary spectacle of
nearly 200 countries
actually agreeing on one central aspect of life on our planet — the need to control the pollutants that are wreaking havoc on our decaying atmosphere and our climate.
Suddenly, now, it's the United States against everyone else on Earth.
It didn't have to be that way. Short of a total withdrawal — an in-your-face slap to every world leader who signed the COP21 climate accord — were any number of half-measures. Indeed, Trump had already taken several of them.
He effectively neutered the Paris Agreement through a series of executive orders, including his March 28 order that directed the Environmental Protection Agency to begin the process of withdrawing the Obama-era Clean Power Plan and reviving the nation's coal industry. "C'mon fellas," Trump
beamed triumphantly
to a group of coal miners at the signing ceremony. "You know what this is? You know what this says? You're going back to work."
None of this is likely to happen immediately. Seas will not begin to rise uncontrollably. We can manage our sharply increased intensity of dramatic weather events. We can even — as millions of Chinese must do — breathe through masks when pollution become heavy enough to cut.
For there is a far broader and deeper issue at stake here. The question now is one that even German Chancellor Angela Merkel danced around after Trump's comments at NATO. How can any nation ever trust America again? If America's elected President has such profound powers to wreak havoc on the world in this fashion all but unilaterally and with a stroke of a pen or a poorly worded tweet, how can any nation take our word on any international agreement we might sign?
Trump now risks plunging America into the position of the lone bully in the lunchroom — sitting all by himself as the world passes him by, lashing out sporadically in a fit of pique or violence (
59 Tomahawks
in Syria). Our paramount fear should be that "Trump World" will last an irreversibly long time for the planet.
Read more: www.cnn.com