US president to speak to family of Megumi Yokota, taken in 1977 aged 13, in attempt to press North to resolve cold war abductions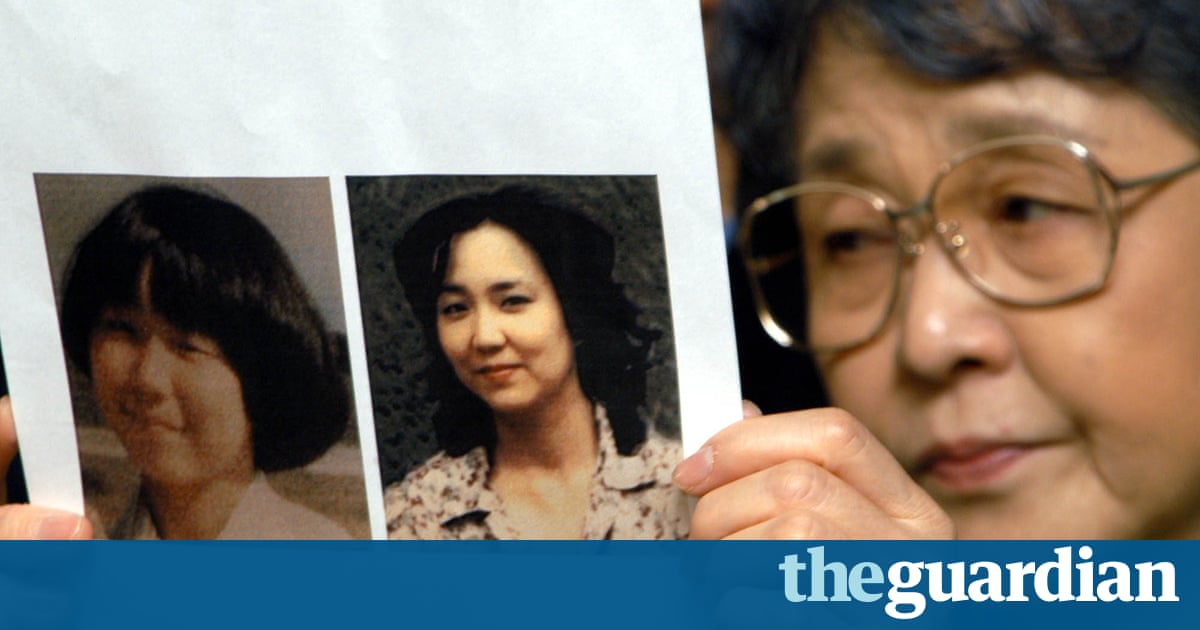 Donald Trump will meet the parents of a teenager snatched from her home by North Korean spies 40 years ago when he visits Tokyo next month, as Japan attempts to maintain pressure on Pyongyang to resolve the cold war abductions of dozens of its citizens.
The Japanese prime minister, Shinzo Abe, said he was arranging for the president to meet Shigeru and Sakie Yokota, whose daughter, Megumi, was abducted from her hometown of Niigata on the Sea of Japan coast in November 1977, when she was 13 years old.
She was on her way home from after-school badminton practice when she was seized by spies, bundled aboard a boat and taken to North Korea.
Abe said he had mentioned a possible meeting with the Yokotas and the families of other abductees when he met Trump in New York last month.
"When I asked … he accepted on the spot," Abe said this week. "He promised he would do his best to rescue the Japanese abduction victims."
Trump mentioned Megumi during his speech to the UN general assembly. "We know it kidnapped a sweet 13-year-old Japanese girl from a beach in her own country to enslave her as a language tutor for North Korea's spies," he said.
Megumi's mother welcomed the reference to her daughter. "I was really surprised, but it was great, and I'm thankful to [Trump] for bringing up the issue and putting it into words in front of representatives from around the world," she said, according to Kyodo news agency. "Every word on the issue is a chance."
The couple, who are both in their 80s, met Barack Obama when he visited Japan in 2014 and Sakie Yokota met George W Bush during a visit to the US in 2006.
Megumi is one of 17 Japanese people officially listed as having been abducted by North Korea during the 1970s and 80s, when they were used to teach Japanese language and culture to Pyongyang agents. Campaigners believe the number of abductees could be as high as 100.
In 2002, after years of denials, the North Korean leader at the time, Kim Jong-il, admitted his country's special forces had carried out the abductions. He made the admission during a meeting in Pyongyang with the then Japanese leader, Junichiro Koizumi, and agreed to allow five of the victims to return to Japan.
Read more: www.theguardian.com