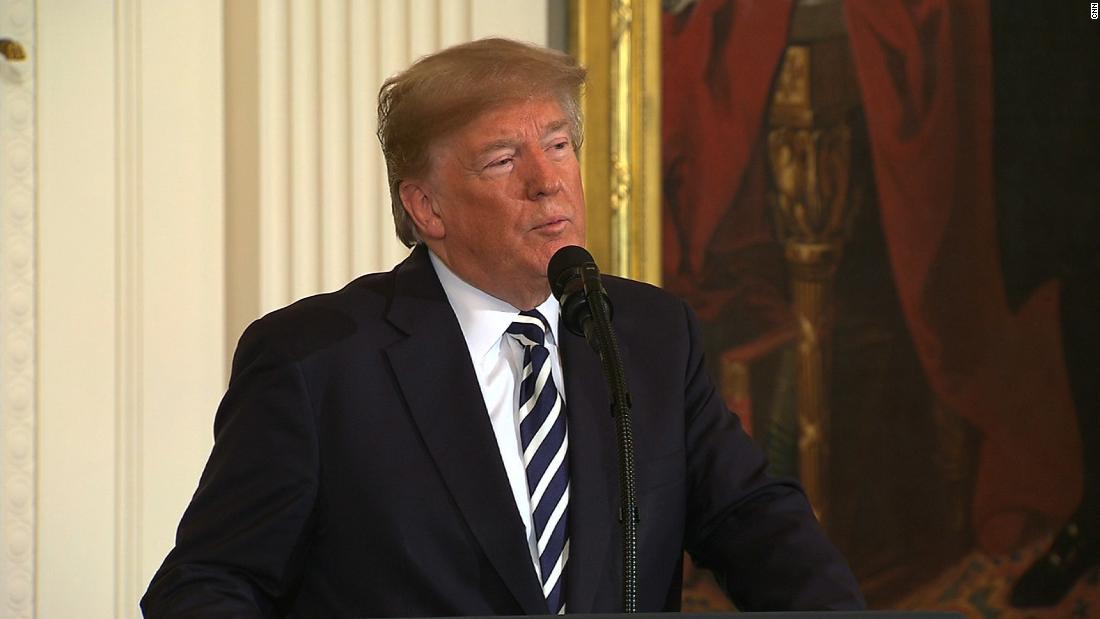 Washington (CNN)Amid a White House reeling from Tuesday's bombshell courtroom dramas of Paul Manafort and Michael Cohen, President Donald Trump is turning his attention to his role as commander-in-chief Wednesday afternoon, presenting the Medal of Honor to Technical Sergeant John Chapman.
After his aircraft came under enemy fire, a teammate was ejected and the helicopter crash landed, Chapman and his team members returned to Takur Ghar mountain to rescue their teammate.
Chapman "charged into enemy fire through harrowing conditions, seized an enemy bunker and killed its enemy occupants. He then moved from cover to engage a machine gun firing on his team from a second bunker. While engaging this position, he was severely wounded by enemy gunfire. Despite severe wounds, he continued to fight relentlessly, sustaining a violent engagement with multiple enemy personnel before paying the ultimate sacrifice," according to a statement from the White House.
He will be the first airman to receive the Medal of Honor for actions conducted since the Vietnam War,
according to the Air Force
.
"Airmen live their lives based on the core values of integrity first, service before self and excellence in all we do," Secretary of the Air Force Heather Wilson said in a statement.
She continued, "It was these values that Tech. Sgt. Chapman demonstrated in combat alongside his joint partners during decisive and defining moments on a hill in Afghanistan more than 14 years ago. He will forever serve as an example of what it means to be an Airman for us all."
His widow, Valerie Nessel, will accept the honor on his behalf.
"[John] would want to recognize the other men that lost their lives," his wife
told the Air Force
. "Even though he did something he was awarded the Medal of Honor for, he would not want the other guys to be forgotten — that they were part of the team together. I think he would say that his Medal of Honor was not just for him, but for all of the guys who were lost."
Read more: www.cnn.com