Immigration hardliners are calling on the president to announce a repeal immediately, while liberals call the decision ugly and cruel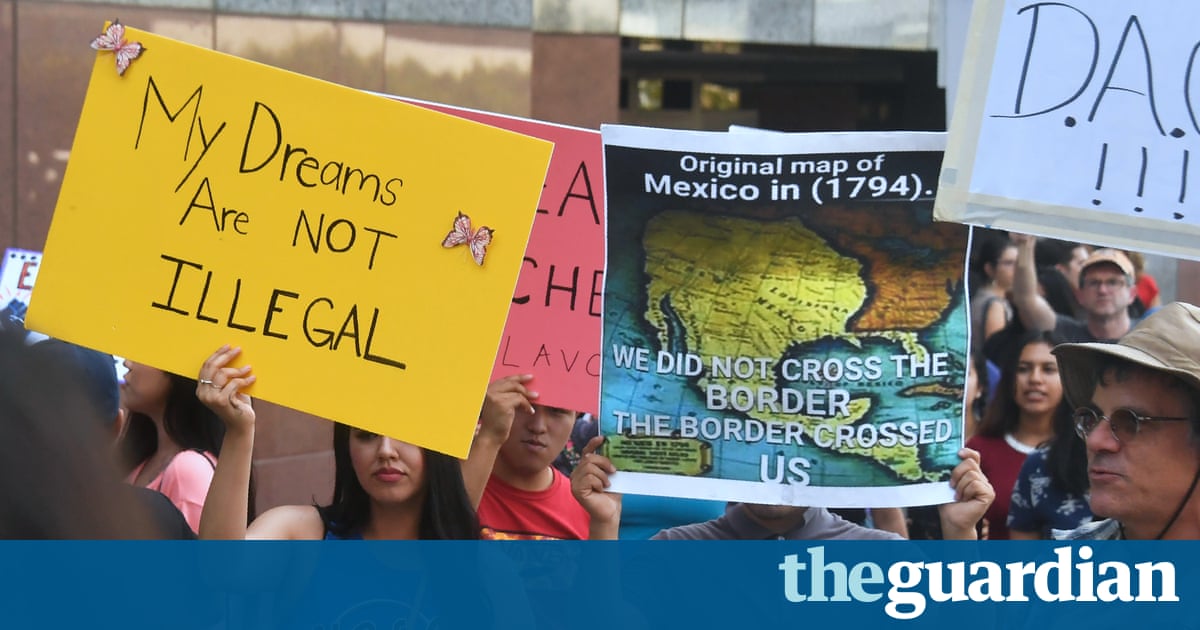 Immigration hardliners are calling on Donald Trump to end the program that allows Dreamers – those brought to the US illegally as children – to be given relief from the threat of deportation, as the US president appeared poised to announce that the system will be scrapped, but not for another six months.
Attorney general Jeff Sessions is expected to announce on Tuesday a compromise that looks set to please few on either side of the debate, scrapping the Deferred Action for Childhood Arrivals (Daca) system created under the Obama administration in 2012, but delaying the reversal by six months in order to allow Congress to come up with some sort of replacement plan.
Daca allows eligible, law-abiding young people who arrived illegally as children the chance to apply for temporary rights to live, work and study in the US.
Steven King, an ultra-conservative congressman from Iowa who opposes Daca, said the program should be scrapped without delay and argued that a six-month cushion was a way of allowing moderate Republicans to promote a policy of amnesty for Dreamers, which he warned would be damaging for the party.
"Ending Daca now gives [a] chance to restore rule of law. Delaying so R[epublican] leadership can push amnesty is Republican suicide," he tweeted on Sunday evening.
Some other conservatives strongly opposed to the program for Dreamers continued to call on Trump to end Daca, but reluctantly agreed to go along with the president's apparent plan – first reported by Politico on Sunday night – to ask Congress to find a solution first.
"Daca is unconstitutional and I support the ending of it," Mark Burns, an evangelical pastor from South Carolina and a member of Trump's evangelical advisory panel, told the Guardian. "We need to eliminate it so it stops immediately."
He added: "It's not wrong for an American president to promote the American citizen first. People should come through the door the right way." He accused illegal immigrants of "crushing" lower-class and middle-class American jobs and said that the Daca provisions for so-called Dreamers had created an unfair loophole in the law.
"I believe giving Congress six months to come up with a solution can work; I don't think the president wishes just to uproot people," he said.
Trump pledged during the election campaign that he was going to rip up Daca immediately if he won the White House.
Read more: www.theguardian.com