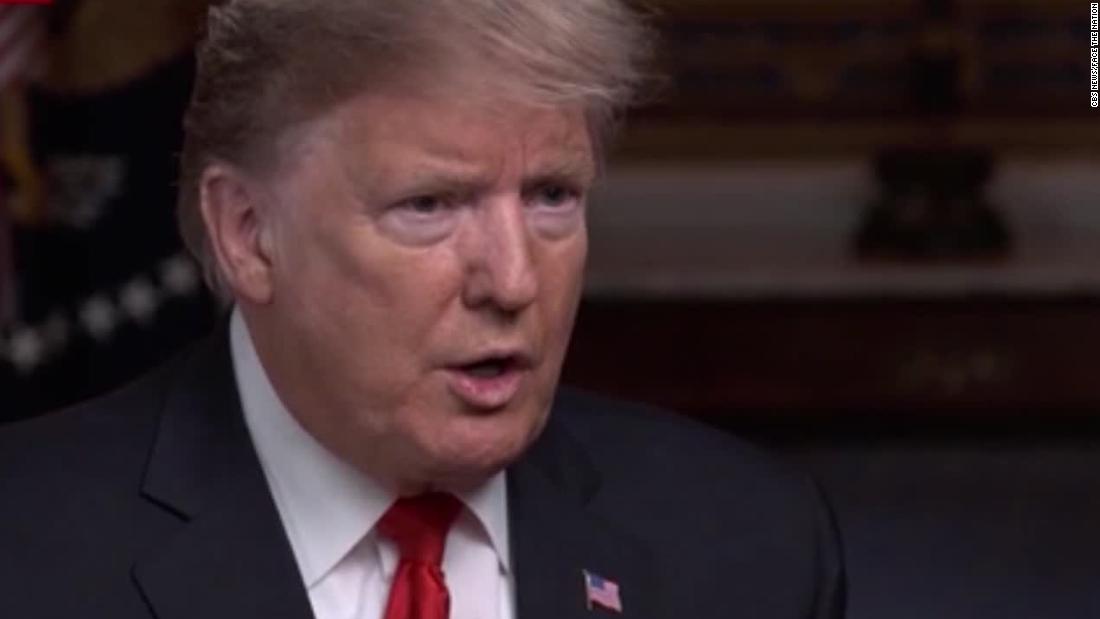 (CNN)Like many parents with young sons, President Donald Trump said football was a dangerous sport and that he would have a hard time letting his son Barron play given the risk of head injuries.
"I just don't like the reports that I see coming out having to do with football — I mean, it's a dangerous sport and I think it's — I — it's — really tough, I thought the equipment would get better, and it has. The helmets have gotten far better but it hasn't solved the problem," Trump added.
"So, you know I — I hate to say it because I love to watch football. I think the NFL is a great product, but I really think that as far as my son — well, I've heard NFL players saying they wouldn't let their sons play football. So it's not totally unique, but I — I would have a hard time with it."
Barron, 12, is more interested in soccer anyway, Trump said.
The NFL has attempted to address the issue by changing its rules to penalize the most violent helmet-to-helmet hits and to create standard protocols for dealing with head injuries. But the rule changes can only do so much in a sport that revolves around powerful and fast humans slamming into each other.
Later in the CBS interview, Trump was also asked about NFL players like Colin Kaepernick who have knelt during the national anthem as a protest of police brutality.
"I think that when you want to protest, I think that's great. But I don't think you do it at the sake of our flag, at the sake of our national anthem," he said.
He said he understood the motivation for the protest and pointed to his work passing a criminal justice reform law. His issue with the kneeling, he said, was the place and time of it.
"I think that people have to, at all times, respect our flag and at all times respect our net — our — our national anthem and our country. And I think there are plenty of places and times you can protest and you can do a lot. But you can't do that. That's my opinion," Trump said.
Read more: www.cnn.com