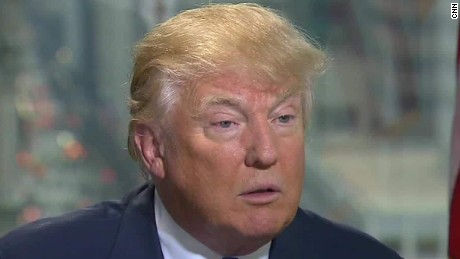 Washington( CNN) Donald Trump said Thursday that he is postponing his trip to Israel, simply a day after Prime Minister Benjamin Netanyahu denounced his proposal to ban U.S. travelling for all Muslims.
"I have decided to postpone my trip-up to Israel and to schedule my meeting with @Netanyahu at a later date after I become President of the U.S ., " Trump tweeted.
Trump had planned to meet with Netanyahu December 28 in Israel, according to an Israeli government official, but shortly after the meeting was reported, Netanyahu's office denounced Trump's commentaries about Muslims.
"Prime Minister Netanyahu rejects Donald Trump's recent statements about Muslims, " according to a statement issued by the prime minister's office.
"The State of Israel respects all different religions and strictly guarantees the rights of all its citizens. At the same day, Israel is fighting against militant Islam that targets Muslims, Christians and Jews alike and threatens the entire world, " the statement said.