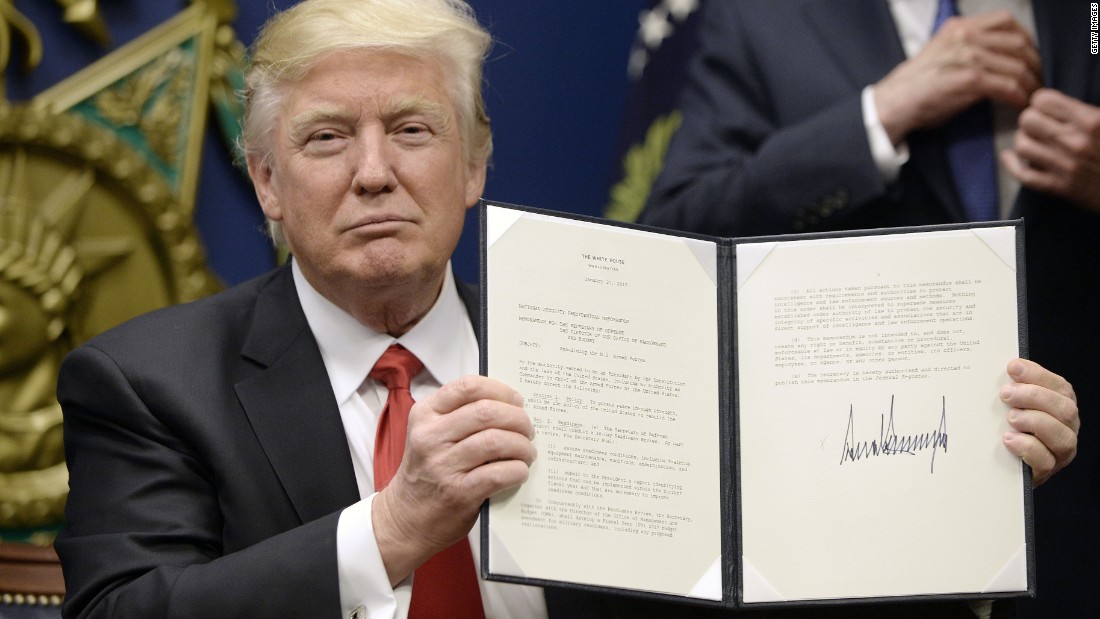 (CNN)"Don't worry. We're going to do something."
Those were the
last words spoken
, via air phone, by Tom Burnett to his wife, Deena, as he and a team of heroes stormed the cockpit of United Airlines Flight 93 on 9/11; moments later, the plane crashed into a field in Shanksville, Pennsylvania. All 44 people on board, including the four hijackers, were killed. Nearly 3,000 died that day in the four coordinated terror attacks.
President Trump's executive order, aimed at protecting America from foreign terrorist entry, calls for a temporary travel ban on people from seven countries compromised by terrorism — Iraq, Iran, Syria, Libya, Yemen, Somalia and Sudan. This includes a strict ban and extreme vetting.
But it's important to remember that the key thing about this temporary travel ban is that is just that — temporary. It's meant as an opportunity to review the vetting process, including for Syrian refugees, who, according to the order, will be allowed to come to the United States again when "sufficient changes have been made" to the refugee program to ensure that admission "is consistent with the national interest."
Shortly after President Trump's executive order was implemented last Friday, the administration faced a flood of criticism over its intent and its implementation, despite the fact that of the more than 300,000 air travelers that day, only 109 were detained and processed at US airports.
This small number of people being detained didn't stop attorneys filing lawsuits challenging the constitutionality of the executive order — nor thousands of protesters shouting their frustration at airports across the country.
But the administration has been right to defend the rapid implementation of the executive order. It would be extremely reckless to announce such a strategy ahead of time and risk tipping our hat to those planning to come to this country to wreak havoc.
To Obama, Schumer and others, I say: don't confuse theology with national sovereignty. This is not about religion. It's about keeping Americans safe.
Unfortunately, it has not just been Democrats who have complained about this. Republican Senators John McCain and Lindsey Graham have criticized the travel ban,
saying
they "fear this executive order will become a self-inflicted wound in the fight against terrorism." (President Trump responded with a tweet saying they are "weak on immigration" and simply "looking to start World War III.")
But White House press secretary Sean Spicer perhaps said it best at his briefing Monday that to come to America "is a privilege, not a right." And remember that for tens of millions of people from around the world who travel to the United States each year, the executive order will have no impact.
For many people, 9/11 is now a part of history. But for people like Deena Burnett Bailey — a 9/11 widow who supports President Trump's call for extreme vetting — it's a part of who she is. In her view, the men who murdered her husband "should never have been in this country in the first place."
I agree. I'm also proud to have a President who promised "to do something" to prevent terrorism — and actually is.
Read more: www.cnn.com